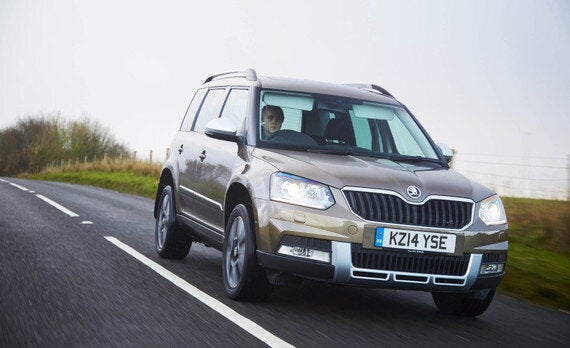 This seat is heating up as I customise myself with one of the cars I am driving this week, the Skoda Yeti. I had better be quick as this seat is already at a great temperature. The weather is perfect for this good all round car and luckily as I am moving home too, I am pleased to have the ample storage space that this car provides. It is my first time with a Skoda and although I am no Andreas Mikkelsen, I do love to get to places sooner rather than later. This model, the 1.2TSI 105PS is more sluggish than the meaner 2.0 TDI CR 170PS 4x4, however, it has the space of a bus! The Yeti offers 1760 litres of boot space with its rear seats removed. Loads of adaptations such as the Varioflex rear seating system, which providing over 20 flexible and functional seating combinations. In an instant, the Yeti can be transformed from a five to a four seater vehicle, making even more space for the passengers sat in the back this with other contraptions in the boot for dogs, luggage and securing compartments. This car is perfect for families who are looking after their prize possessions and for a generation where economy is very important. Clever components alarm with interior monitor, storage box under passenger seat, light assistant on doors, automatic wipers... an endless list really of included 'extras'. The design language of Skoda (presented at the Geneva Motor Show this year) has improved with the front of the vehicle is more horizontally accentuated with a distinctive grille and redesigned headlights - they are now rectangular and the fog lights are integrated into the front bumper. My model had Bi-Xenon headlights with integrated LED daytime running lights along with cornering fog lights.
In contrast, the BMW 1 Series is flighty and flirty with speed. I can see now why race teams such as Ecurie Ecosse like the BMW for their race car and I can see how this marque make for good rally car with the usual ABS and dynamic traction control, it also has corner braking control, dynamic brake control, brake drying function, fading compensation....... All within the integrated chassis management.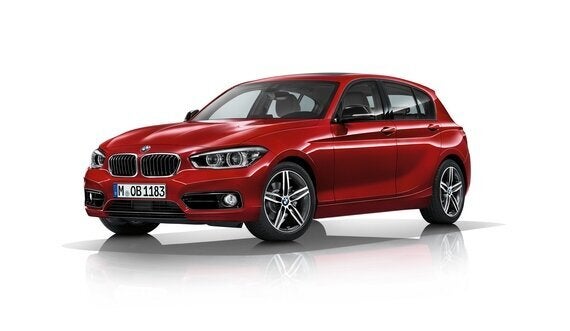 It is the first time for me in a BMW so discovering the functional, stylish and no messing about simple controls are a delight. Safety features as standard include adaptive headlights with turning light and variable light distribution, park distance control, reversing camera, cruise control with brake function, parking assistant and the now usual in most modern cars, the lane departure warning light.
Loading space is also substantial and for a small car this really is deceiving. Apart from a little dancing around bumpy country lanes, this model works well for a good run a round. The Sports Paddle gears are tactile and fluid with changing up and down. The new model being shown in Geneva this month cuts an even more striking, sporty and efficient figure in its latest incarnation, complete with its extensively modified front- and rear-end design than the model I have been driving. This new engine, boasts additional measures designed to reduce fuel consumption and emissions ensuring the both the economy and luxury add up for the driver.
The Skoda and BMW models being shown in Geneva this week are so diverse in their functionality and looks, that they complement each other. I would certainly have them both on my driveway at once.
(Photos Skoda and BMW Press Office)