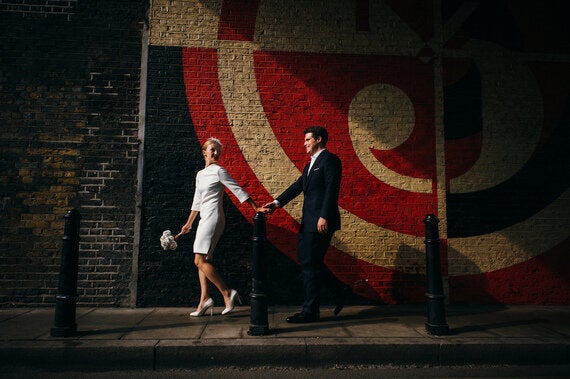 If you have a little look around the internet you'll find a whole range of sources telling you what a terrible idea it is to let your friend / family member photograph your wedding for you. I don't entirely agree with them and, in fact, I wouldn't be a full time professional wedding photographer with more than 100 weddings under my belt, if it wasn't for the friend that gave me the opportunity to shoot my very first wedding.
That said a keen amateur photographer with an SLR is no substitute for an experienced professional with the skills and experience to work in all conditions, along with the equipment to shoot competently in all lighting situations.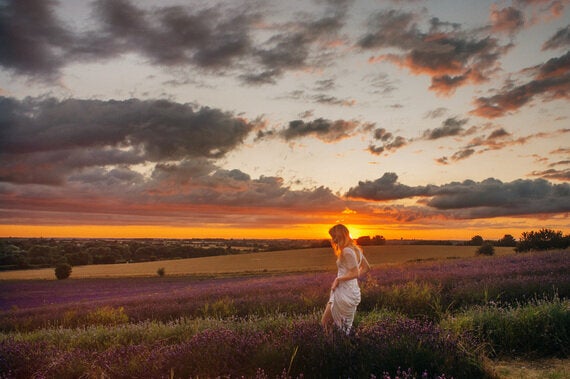 If you are thinking of having a friend or family member shoot your wedding, I'd say go for it, as long as you have made an informed decision that considers the following factors.
1) You know what you're getting
If your budget won't stretch to photography and this is a way of having someone record parts of the day for you, but you're not especially bothered if it all goes wrong / you don't get many usable shots, then having your friend take some pictures for you is a great idea.
I have absolutely no problem with inexperienced people photographing weddings, as long as everyone knows exactly what they're signing up for. If they are inexperienced and you have higher expectations than just getting a few 'snaps' then you're actually putting a whole lot of pressure on them and also setting yourself up for a fall.
If your friend is an aspiring photographer and has shot other weddings, and you're expecting a polished final product as a result, ask to have a look through a few whole galleries (at least two or three) so you can be certain that they can consistently cover a whole wedding day.
Pay particular attention to ceremony shots and shots of key points in the evening (like cake cutting and the first dance). These two parts of the day involve shooting in low light, which is a real test of a photographer's skill level.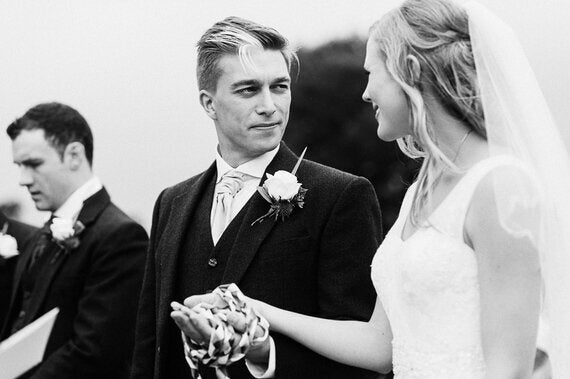 2) They're a professional wedding photographer
If they are, you're laughing. Except for the fact that if they shoot weddings full time, for a living, they might actually prefer to come to your wedding as a guest, so they can get a bit tipsy and show off their crazy dance skills.
If they are a professional photographer with no experience of weddings, events or documentary work, then you should be aware that weddings are a different ball game.
There aren't many other photography situations where you have absolutely no control over the light and where you aren't allowed to use any flash (dark churches for example). Make sure they're really comfortable shooting in low light, shooting in extreme changing lighting conditions (from that dark church to a bright summer's day) and able to add light where needed (dance floor shots, for example).
3) They have the equipment to do the job
If they have an entry level SLR and a kit lens, it won't be able to cope with dark churches / barns. Many registrars and vicars do not allow flash within the ceremony, so equipment needs to be able to cope well in low light.
You might want to pay for them to hire in pro spec cameras and lenses for the day and companies like Hire a Camera can help with that.
And of course you probably need to hire it in for a few extra days, so they can familiarise themselves with it. Not all cameras, even when they're made by the same company, have buttons and dials in the same location.
They'll ideally need the following as a minimum:
Two Camera Bodies (one to shoot on, one as a back up)
A spare lens - I'd go for another wide angle as my back up, as that's what I shoot most on, but this will depend on personal preference
Two speed lights (flashes) and batteries
Around 100g of memory cards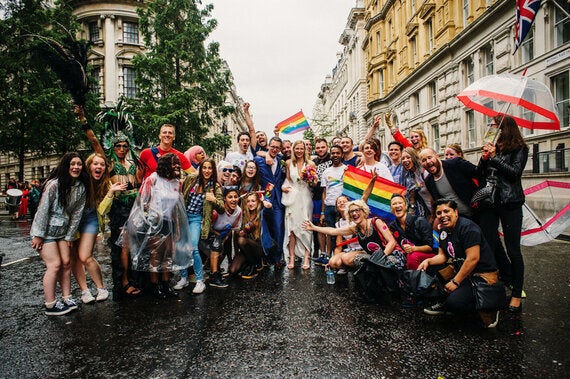 4) When it has been agreed what is expected of them
Will they be shooting all day? Will they get a break? Are they essentially part guest and part photographer? If you answered yes to the last question, what are they chances that they'll go wild at free bar and not be in a state to adequately cover the later parts of the day?
I am RUBBISH at taking pictures when I'm drunk and I'm a full time, experienced professional photographer. Chances are your enthusiastic amateur friend will spend the night taking pictures of their own shoes if they've had one too many shandies.
If they truly are invited as a guest and they're doing you a favour, maybe agree with them that they'll shoot the ceremony and drinks reception, including some portraits and family groups, before putting their camera down and enjoying the rest of the day as a guest.
Has your ceremony given any guidance about photography during the ceremony? How will they make sure they comply with their requests? How will they do group shots? What's the plan if it rains? Do they have a copy of your schedule? Have you allowed enough time for the various elements of the day to be properly photographed?
Do they know when the best light will be for portraits, or will they try to photograph you in harsh, direct mid day light, squinting into the sun?
I have a wedding photography guide on my website, which gives loads of information about how to plan photography, for various parts of the day, which might come in useful.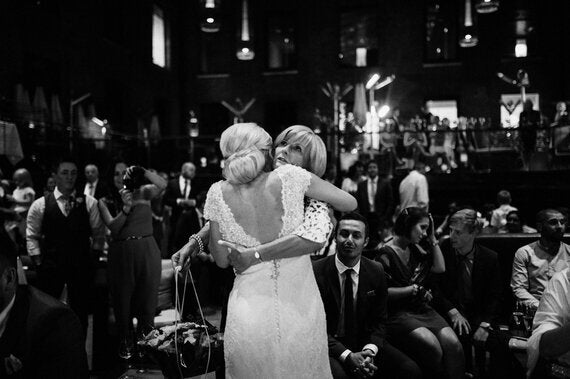 In short if you have taken all of the above into consideration and you're still happy for your friend to shoot your wedding, then I would wholeheartedly tell you to go for it. You might be the person that ignites a new passion in them and sets them on the path to a new career!
Would you let a friend photograph your wedding? Share your thoughts in the comments.
Related