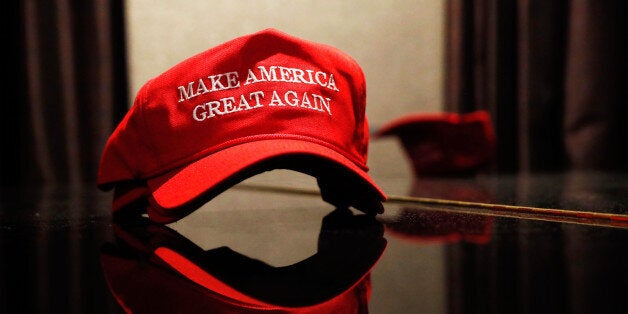 During Trumps hateful, disrespectful and bitter campaign I heard from so many American women that they were worried about accessing birth control and safe, legal abortions, cervical screenings, as well as breast cancer services, if Trump was elected.
Since the news that Trump was the president-elect was announced, my social media feed is full of women panicking about their access to contraceptives, and what will happen if they need an abortion in an emergency situation. After all, Trump stated that he planned to de-fund American charity Planned Parenthood if they continue to perform abortions. Although that is only a tiny part of the work that they do, 3% to be exact, which will mean that 2.6 million women would lose access to the range of services Planned Parenthood provide.
In the UK we currently have a great NHS, we are lucky that we have access to contraceptives, and access to safe, legal abortions when needed.
Six years ago, whilst pregnant, I'd had a very difficult time. I was admitted to hospital 24 times, with serious complications including two pulmonary embolisms and was given a 30% chance of survival, because of this I was offered an abortion. At that time, I considered having an abortion as I was so ill. Trump's campaign has made me realise how I took it for granted that as a British woman it was 'ok' for me to even consider it, let alone have abortion- it makes me deeply uncomfortable to talk about my experience because I feel guilty thinking about what American women are facing.
It's also uncomfortable, difficult and upsetting to see and hear words of hate used towards our friends in the LGBT community, our friends of colour, people who have moved to America to create a better life for themselves and their children. There have been abhorrent stories this weekend in the news - teachers telling students their parents will be deported, and people receiving abuse in the streets. Charitable organisations will be needed more in Trump's America, to help the groups of people who have been central hate figures during his campaign.
Fear and hate need to be taken over with love and hope - in my day job as a fundraiser I see the impact and difference people make by donating, which is where the campaign idea for #DonateNotHate - a campaign calling on people to come together if they believe that every woman should have access to reproductive health care, LGBT communities, people of colour and immigrants shouldn't be subjected to hate, whilst supporting the most in demand US charities.
We no longer have the luxury of sitting quietly hoping everything will be ok, it's important for us all to come together.
It is 2016, we have the power at our fingertips to make our voices heard- we have the power to donate to support women and other groups experiencing hate right now. Trump may have won the election via spreading hate but he will never stop us spreading kindness and supporting vulnerable people.