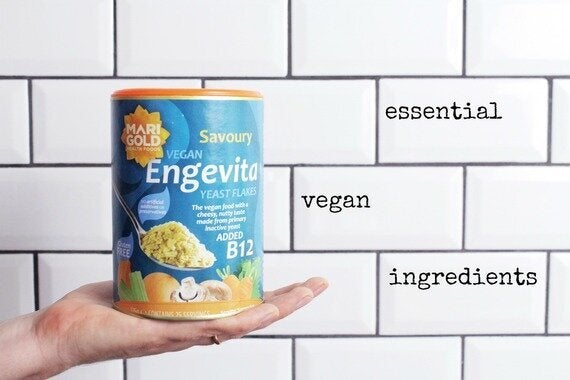 I'm often asked what are my go-to items for creating recipes in a vegan kitchen, so I thought a great way to begin the year would be to share my essential ingredients for Veganuary - and beyond!
The recipes I share on my blog, The Whole Ingredient, are whole-food leaning, so this list reflects ingredients that support a healthy, well-balanced diet. But that means there are lots of items you'll probably already have! Add to this a few things that, if you're new to a vegan diet, you might not be familiar with, and you're all set to start making some delicious meals.
This is intended as a starting point: something from which to pick and choose, and a reference point that you can come back to again and again along your cooking journey.
Grains and Pulses (dried or tinned)
Lentils for salads and hearty dishes: Green (Puy, Vert), Brown and Beluga Lentils keep their shape and have a lovely nutty flavour
Lentils for dals and soups: Red Lentils and Yellow Split Peas
Beans: Kidney, Cannellini, Black, Butter, Black Eyed, Pinto, Chickpeas
Rice: Brown, Wild
Quinoa
Buckwheat (gluten-free)
Barley
Bulgur
Spelt
Rolled Oats
Flours made from any of the above, and Wholemeal/Whole Wheat flour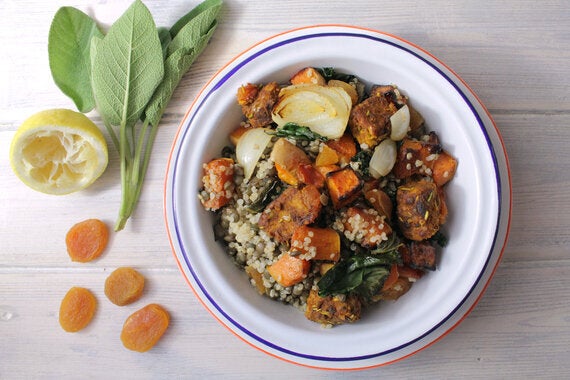 Himalayan Pink Salt for its intense flavour and high mineral content; or a good Rock Salt
A good Soy Sauce, Tamari (usually gluten-free), or Liquid Aminos for a soy-free alternative; try to buy organic if possible to ensure it's GMO-free
Marmite or other yeast extract
Nutritional Yeast (a must for cheesy flavours!)
Apple Cider Vinegar, Red Wine Vinegar, White Wine Vinegar. All great for dressings, marinades and baking
Dried herbs and spices
Raw Coconut Oil: for frying, baking and raw desserts
Olive Oil or Rapeseed Oil: for roasting, baking, dressings and condiments
Brazil Nuts, Pecans, Hazelnuts, Walnuts, Almonds and Cashews are great ingredients for sweet and savoury recipes, as well as for making flours, sauces, butters or just enjoyed as a healthy snack
Pumpkin, Sunflower, Sesame, Poppy and Flax Seeds
Chia Seeds: great as an alternative to eggs in baking, to create easy puddings or as an all-round nutritional booster in any recipe
Nut and Seed Butters: where possible, choose a brand with no added oil, that's sugar and palm oil-free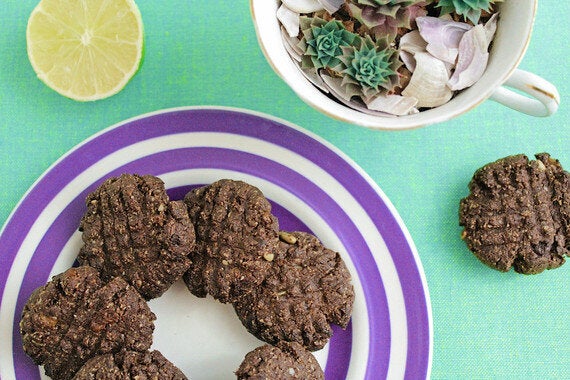 Dates and Apricots are great alternatives to refined sugar. Process with water to make your own liquid sweetener or caramel
Maple Syrup or Agave (Maple Syrup is less refined and lower in fructose)
Raw Coconut Sugar
Raw Cacao or Cocoa Powder (Raw Cacao is less refined)
Good-quality (raw or refined sugar-free where possible) Dark Chocolate
Flax: Mix 1 tbsp of ground Flax with 3 tbsp water. Leave for a few minutes to form a gel
Chia Seeds: Mix 1 tbsp of Chia Seeds with 3 tbsp water. Leave for a few minutes to form a gel
Banana: 1/2, mashed
Peanut Butter, Nut Butter, Tahini: 2-3 tbsp
Apple purée (or other high-pectin fruit purée), pumpkin purée or mashed potato: 60g
*Approximate. Consider the most appropriate alternative for each recipe, and experiment with different methods and recipes to find your favourite!
Organic, unsweetened Soy (great for tea)
Nut, Seed, Oat, Rice or Coconut Milk
Silken Tofu: for using in scrambles, quiches and cakes
Firm Tofu: for curries, stir fries, salads, bowls, breakfasts, wraps and 'wings'
Tempeh: for curries, stir fries, bowls, sandwiches, and of course, for making Tempeh Bacon
Pre-flavoured firm tofu: for sandwiches, salads etc.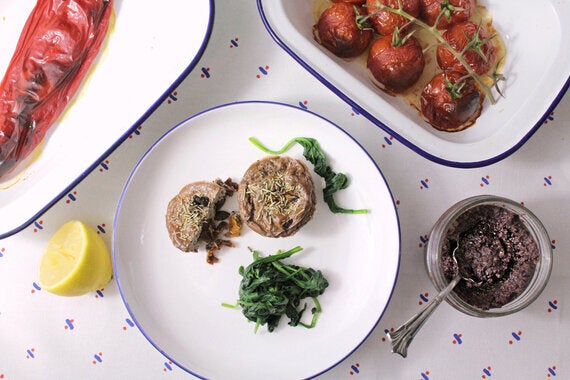 If you haven't signed up to Veganuary this year, don't worry! You can still follow all of the great advice, recipes and guidance here, and read my profile here.
All images © 2015-2016 Laura Hemmington.