Valentine's Day need not be all about couples. If you treat it as just a day of love, you can have a great day on your own; loving and looking after yourself. Don't complain about the lack of a partner; but instead, treasure the fact you have the time to pay attention to your own happiness.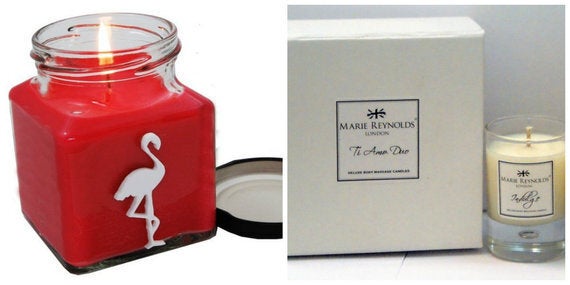 After work, treat yourself to a night of self-indulgence. Have a relaxing bath with your favourite bath oil, and light some candles. Some of my favourite candles for adding a touch of girly luxury to an evening is the Flamingo Candles Strawberry & Champagne (£12 from Flamingo Candles) and the Marie Reynolds Blackcurrent & Champagne Passion votive from the Ti Amo Duo (£30.95 from MRL). After lighting the later, you can rub the melted organic soy wax from this massage candle over your skin when you come out the bath. Who doesn't want to smell of champagne?!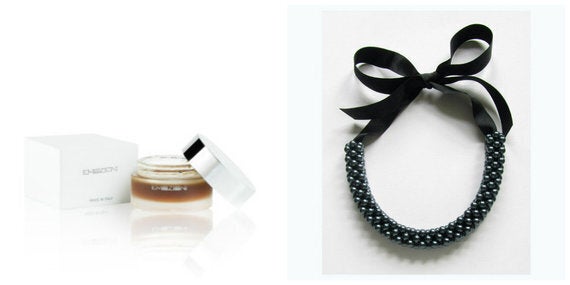 Cook Yourself A Luxurious Meal
Make yourself something delicious and out-of-the-ordinary to eat for dinner. Italian food isn't just for a romantic rendezvous; it's a great choice when you want a treat. When I am making pasta (carbohydrate heaven) for myself on a pamper night, I spoil myself with some luxury ingredients that I wouldn't normally buy for everyday meals. I adore the stylish gourmet Italian food brand Emozioni, and my favourites are their Dried Porchini Mushrooms and their White Truffle Honey (£16.50 and £26.50 from Emozioni Food). Their high-end packaging is a treat in itself.
Not that you need an excuse to buy yourself a present; but Valentine's Day is a great one. My favourite presents are always jewellery or accessories. I've recently discovered Gaby Gassner Jewellery. Her pieces are so elegant, and I love her Tahitian Swarovski Pearl Choker (£75 from Etsy) as it looks great with jeans and with a pretty dress.