When I was six years old, I knew exactly what I was going to be when I grew up. I was going to be the editor of a magazine. From the day I learned to write, I was inventing my own "real-life stories," typing away furiously and making my own magazines with cut-out pictures and Pritt Stick.
Somehow, my life took a different path. I did a languages degree, travelled the world and started a career as a financial journalist. I had a well-paid job with fantastic colleagues at a company I loved, so I stayed there almost seven years. I was happy most of the time, but not a day went by without that niggling feeling that I could be doing my dream job, writing for the magazines I devoured and coveted in my spare time.
Then I got cancer, and every instinct in my body told me to write, write, write. It was the easiest thing in the world: writing about something close to my heart, something I knew, something I truly cared about, and that helped others in the same situation.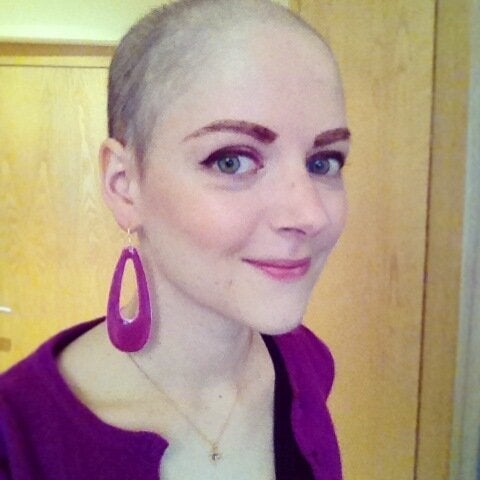 It's a massive cliché, but my breast cancer diagnosis at 29 years old showed me just how short life can be. While there's a good chance I'll survive 'til I'm 80, there's also a chance the cancer could come back and kill me before I'm 40, so I want to make sure I live my life with no regrets.
That's why I decided to pursue my original career choice and do exactly what I should have done a decade ago. So, last summer, I did my first (unpaid) internship at a magazine. I turned 31 during the placement - older than a lot of my colleagues at the magazine and not much younger than the editor.
In many ways, it was one of the best things I ever did. Yes, I made tea - but so did the editor and all of her team. Of course it felt weird starting again in my 30s, but I got to write for my favourite magazine and that was a big step forward.
Standing in my first editorial meeting with an inspiring team of talented young journalists, I realised I could have been doing this all along. I wanted to be a permanent part of that team.
I'm now half-way through a Masters in Magazine Journalism - the course I wanted to do ten years ago but felt I didn't have the experience to even apply for. I'm the oldest of my classmates by far, but I'm learning new skills every day and I'm glad I made the leap.
I know going back to the start isn't an option for everyone - it's by no means easy and can be terrifying at times, but if you hate your job and never do anything about it then it could be time for a change. I may be behind many of my friends who have their careers, mortgages and kids, but the upside of that is being able to invest some of my time and money on myself.
When I was on sick leave last year, a colleague wrote a career testimonial in which the main message was "Find what you love". A couple of weeks before me, she took heed of her own advice and jumped bravely into an unknown world of book-writing and following her passion. She didn't even need cancer to spur her on.
When I announced my resignation from my last company in May, a big smile spread across my manager's face. While it's entirely possible that he was just pleased to get rid of me, I'm pretty sure the smile indicated he was happy because he knew I'd found what I loved.