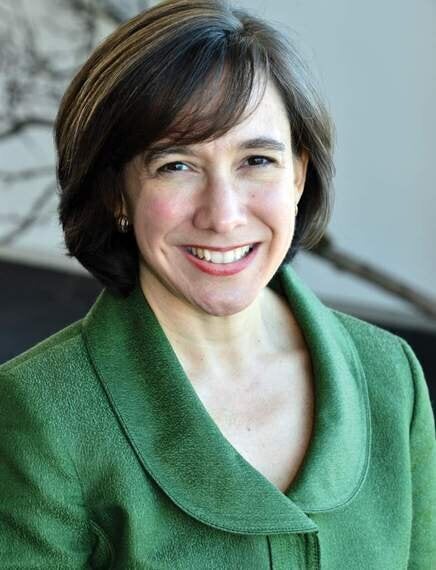 Jennifer Tombaugh is President of Tauck, the US-based tour operator serving all seven continents with more than 140 travel experiences and events for culturally curious travelers on land, sea and river. Jennifer oversees Tauck's Worldwide Operations, General Management, Reservations, Guest Relations and Sales & Marketing teams. During her 14 years at Tauck, her roles have included the launch of Tauck Bridges (family travel brand), the redesign of Tauck's reservation systems, a re-launch of tauck.com and the formation of Tauck Ventures, focused on new business development. Jennifer also spearheaded Tauck's partnership with the acclaimed filmmaker Ken Burns and his co-producer Dayton Duncan to form Ken Burns American Journeys.
Prior to Tauck, Jennifer was Group Account Director with the advertising firm Leo Burnett in Taipei, Taiwan; in Brand Management at The Coca-Cola Company in Atlanta, Georgia; and a management consultant with Monitor Company. Jennifer is a graduate of Harvard College and Harvard Business School, and is currently is a member of the Board of Trustees of the Mark Twain House, the Board of Directors of the Fairfield County Business Council, and the Connecticut River Valley chapter of YPO. Jennifer lives in New Haven CT with her husband and four children.
How has your life experience made you the leader you are today?
I grew up in Fairmont, WV to a German mother and an American father who brought himself out of true poverty and became a successful insurance salesman. My parents always put travel a priority in our limited family budget, so I recognized early how travel powers education, understanding, and opportunity. Through travel and by growing up in a small town with big personalities, I learned to work with many different kinds of people in many different kinds of situations.
My parents and brother, a supporting community, encouraging teachers and great friends instilled in me a belief that I could do anything if I worked at it, to never accept no for an answer, and to stay positive. (Olympic gold medalist Mary Lou Retton was also a classmate, so we all witnessed first-hand the attainment of big dreams). They also rooted me, reminding me to never forget where I came from. I've been fortunate to enjoy a great education and navigate to a career I love from this foundation.
How has your previous employment experience aided your tenure at Tauck?
My journey from Monitor Company (strategy consulting) to The Coca-Cola Company to Leo Burnett Taiwan and now Tauck has been a bit schizophrenic. I've toggled between strategy and implementation, leading as a client and serving as an agency, making high-level, highly-analytical recommendations and getting in the weeds to navigate personalities and circumstance to get things done. Through all, I learned quite a bit about building strong brands, and their economic and strategic importance for growth. Being able to thrive (and fail) in different roles, cultures and countries has helped me, I hope, be a more practical and understanding leader.
What have the highlights and challenges been during your tenure at Tauck?
Reading comments from delighted guests and listening to the laughter from colleagues in the hallway never stop being highlights for me at Tauck. How grateful am I to wake up every day working to change people's lives through travel and have a great time doing it, alongside really talented people who teach me something every single day!
My biggest challenge personally and professionally was 2009, the year my twins were born. The world was in economic meltdown, people weren't traveling, I came back to work with a new, bigger role, my husband was traveling weekly with his job, and I had two other young children at home. I didn't sleep much that year. Tauck more than bounced back, and I have regained balance, but it was tough, mentally and physically. I couldn't have done it without great support both at Tauck and at home.
What advice can you offer to women who want a career in your industry?
Join! Travel and tourism holds many career opportunities for women. The United States Tour Operator Association will have its first Chairwoman in its 40+ year history next year. At Tauck, 65% of employees are women, our executive team is 50% women, and our board has great women directors. There are so many positions ranging from new tour development to reservations to marketing to revenue management to tour directing for women both starting out and advancing in their careers. One piece of counsel I would share is do not expect your passion for travel alone to carry you in an interview. Think carefully about what talents and skills you've developed in prior positions and how those can contribute value to the company and the industry.
What is the most important lesson you've learned in your career to date?
To quote Winston Churchill, "never, never, never give in." I can't tell you how many times people have told me I couldn't do something that I did. There's something deliciously motivating and creatively inspiring about someone telling you "no". There may be real roadblocks on your path, but it doesn't mean that's the only road. There are always choices.
How do you maintain a work/life balance?
Hopefully with a good sense of humor! With four kids under 12, a husband who travels almost weekly, two puppies, a tortoise, and my own professional and personal responsibilities, it truly takes a village of support to make our lives work. I'm thankful to have a supportive husband, a wonderful, reliable babysitter, a network of carpooling friends and acquaintances, and a great organization system. But I'm also learning that I need to--in the infamous words of Elsa--"let it go!"
Very importantly, I also have incredible support from Tauck and particularly my boss, our CEO Dan Mahar who himself has five children, comes from a large family and leads by example. I always felt strong encouragement to craft a work style and schedule that ensures I can keep that balance. We try very hard to do this across all our Tauck team.
What do you think is the biggest issue for women in the workplace?
Flexibility. Although we generally have very well-intentioned (and often very helpful) men in our lives, the data shows that the care of our children, our parents or sick friends and family falls most heavily on the shoulders of women. Unfortunately, many organizations neither recognize these challenges nor identify the future benefits--in cost savings, productivity and loyalty--of working with women and families to find solutions to keep that work-life balance. At Tauck, I feel truly blessed to both enjoy myself and offer to our team flexible work solutions.
How has mentorship made a difference in your professional and personal life?
I've been fortunate to have so many wonderful mentors throughout my life, and there isn't a mom I've met that hasn't taught me something.
The best mentor I've had at Tauck was someone whom we brought back out of retirement--over my objections--to help us with a major IT project I was leading. More than anyone, I learned about the business, our systems, team development and the importance of candor from him. While that was certainly valuable, much more importantly, I learned that every single person you meet has something to offer to shape you into a better person. Here was someone whom I initially rejected, who became my greatest teacher.
Which other female leaders do you admire and why?
There are so many! Recently, though, I had the opportunity to hear Ruth Bader Ginsberg, and I was completely inspired by her intellect, her drive, her practicality, her sense of humor, her humility and her mission. Here's a woman who was top of her college and law school class who struggled to find a job because of her gender; her impact on not only women's but a broader equality of rights is stupendous. Hers is the kind of life that makes you look and the mirror and say: what's your excuse?
What do you want Tauck to accomplish in the next year?
Tauck is 90 years young this year. Over the next year, we'll be setting our next multi-year strategic plan and aligning skills and talents to make sure we are even healthier for our 100th. Our most important measurements are our guest satisfaction and employee engagement levels. With extremely high word-of-mouth referral and repeat rates, our guests traveling with us this year are our greatest source of business for next. And if our guests are happy and our employees are engaged, all the rest follows.
Related