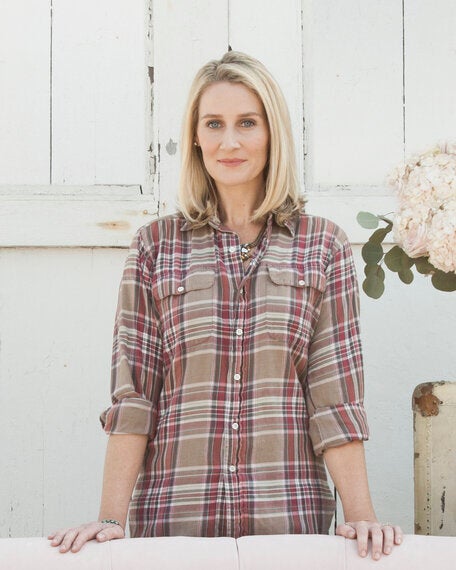 Maggie Lord is the founder and editor of Rustic Wedding Chic and Rustic Wedding Guide. Rustic Wedding Chic has become the number one wedding blog for brides planning a rustic, country, outdoor or farm wedding. With over 1.5 million page views per month, Rustic Wedding Chic has a truly dedicated and engaged readership. Maggie is also the author or three wedding books:The Rustic Wedding Handbook (Gibbs Smith Publishing 2014), Barn Weddings(Gibbs Smith Publishing 2013), Rustic Wedding Chic (Gibbs Smith Publishing 2012.)
How has your life experience made you the leader you are today?
I grew up in a family of entrepreneurs and spent many after school hours watching my parents run their own business. From an early age I started learning how leading was a skill you needed to work at and craft. I have always loved working on creative projects and have always found working in a group to be more fun than working alone. I am very organized person and I think my leadership skills grew out of that fact that I was always able to organize and activity or sphere head an event. At the age of 4 I started my first business, Maggie's Shell Shop - a small make-believe business where I sold seashells I collected on the beach. Mostly my family bought my goodies but I employed my younger brother as my "stock boy" and it was from this age that I learned being a good leader leads to having a good business.
How has your previous employment experience aided your tenure at Rustic Wedding Chic?
While I was in graduate school I was a middle school science teacher where I learned very fast that being passionate about your subject could be infectious. When starting Rustic Wedding Chic I knew that if I could communicate my passion for Rustic Chic weddings to the reader the blog would become a hit.
What have the highlights and challenges been during your tenure at Rustic Wedding Chic?
After the blog was up and rolling for two years I was lucky enough to score a publishing deal with Gibbs Smith Publishing to produce three books. I found a real challenge in translating my ideas and vision from the digital world to the more traditional book world. In the digital inspiration world I was able to change and modify ideas and post as trends changed, but with a book I was creating something that would have to stand up to the test of time. I have always been very proud of my three coffee table wedding books: Rustic Wedding Chic (2012), Barn Weddings (2013) and The Rustic Wedding Handbook (2014).
What advice can you offer to women who want to start their own business?
Find your passion and create a business around something you love. I created Rustic Wedding Chic out of a very organic place. I was planning my own rustic elegant wedding and could not find the inspiration online I was looking for so I created the blog and vendor guide so that brides like me could find what they were looking for. Starting a business is not easy but if you start a business around something you love you will find each day to be rewarding.
What is the most important lesson you've learned in your career to date?
Get help from the experts! When I first started my own business I was doing all my own taxes and trying to work through contracts with legal assistance. After missing a few things I found that it was worth the money to invest with proper legal assistance and accounting help.
How do you maintain a work/life balance?
I have two little boys at home, a 4 year old and 7 month old, so the idea of a work/life balance is always changing. When I started my own business I got some great advice that I still put to use today: Work when you are working and live when you are not. I carve out specific times to work where I am not doing the double duty of kids and work and when I am not working I try really hard not to answer emails or pick up work calls.
What do you think is the biggest issue for women in the workplace?
I strongly believe that women feel it is too hard to start their own business or that they will need a large investment to do so. The biggest issue facing women in the workplace is trying to balance owning your own business and being a mother - if women had more tools in their hands to create those businesses that allowed them to dictate the terms of how and when they work I believe women would not shy away from starting their own businesses as much.
How has mentorship made a difference in your professional and personal life?
It is always a good thing to have someone in your professional life that can help guide you and share in some of the challenges that a business owner is certain to have. I have been lucky enough to have surrounded myself with likeminded women who understand the challenges of being an entrepreneur but also know how wonderful the rewards as too. Much like having great friends in your personal life, having mentors in your business life just makes the journey that much more sweeter.
Which other female leaders do you admire and why?
When I started Rustic Wedding Chic the blog there were not many other wedding blogs out there to be honest there was only a handful. I first fell in love with wedding blogs when I saw Style Me Pretty back in 2008. I started to learn all I could about Style Me Pretty's founder, Abby Larson, and how she grew her vision into a brand - much like I was hoping to do. Still to this day I love to see what Abby is doing with Style Me Pretty and how she is crafting her company into a wedding force.
What do you want Rustic Wedding Chic to accomplish in the next year?
After answering countless emails from readers asking for my help to find a venue I launched the Rustic Wedding Guide in 2013 which connects readers with wedding vendors. In 2016 I would love to continue to expand the vendor guide beyond the 5,000 vendors who are already a member to create the most comprehensive online wedding guide available to rustic and country brides.
Related