So those of you who caught my last vlog on YouTube channel Miss Lauren Riley will know that in 2015 I didn't get the balance quit right. Hard work is vital for the success of a business and I will continue to work hard but this year for me is about balance. More 'me time' and indulging my passion; fitness, travel, well being and fashion! So welcome to my first ever fashion blog. I hope you like it. It was a lot of fun to put together for you guys.
I put this together entirely from 'high-street' fashion piece and shopping online. When you are super busy, being able to give your wardrobe a boost from behind your desk is key and the feeling when all those parcels arrive is like Christmas all over again. For this blog I chose all the clothes from the same online retailer Jane Norman and the shoes were from a very special collection indeed: H & M Balmain. The bad news is I got the shoes in 2015 although this is the first time I have worn them, they sold out in minutes and I was very lucky to get them. Now I am no fashion expert but I like to feel like I look good and fashion is a huge part of that.
So the weather has changed recently its colder outside and we need to be wrapping up warm...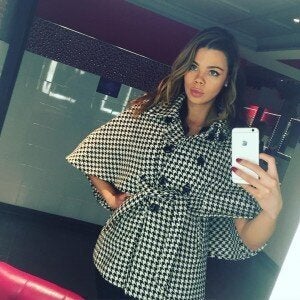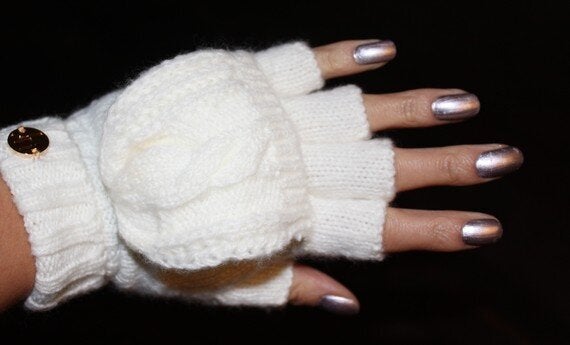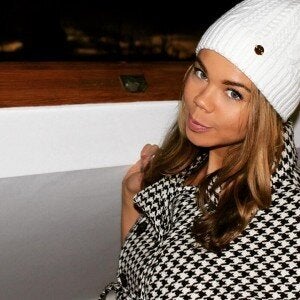 I am not sure I can quite get cross just how much I love this mono dogtooth belted cape coat!!! Ok so its not the warmest but it nips in at the waste so flatters my figure and I always feel really good while wearing it. The hat and gloves keep me warm and the half mitten half glove idea means I can use my phone while while dashing around London. Most probably on social media to you guys.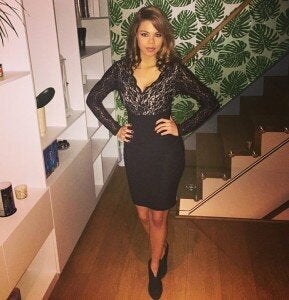 Now for when a night out with the girls call, I chose this sparkly number which I got a few compliments about- always nice!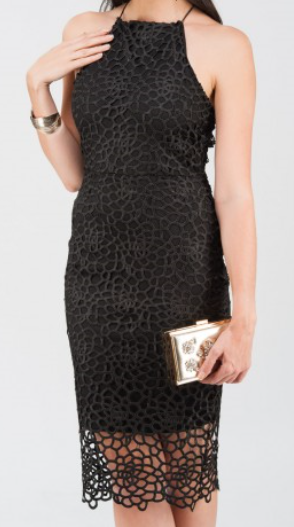 This dress for me fell between cocktails with girl and date night! I find high neck lines flattering and this material gives an extra layer of interesting.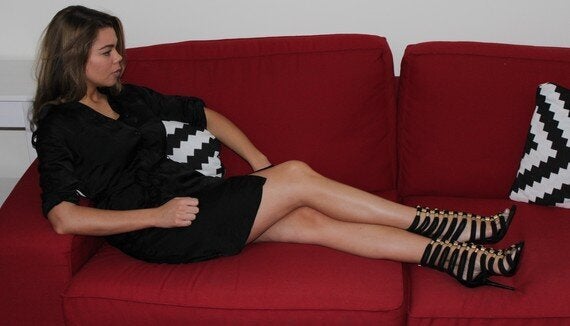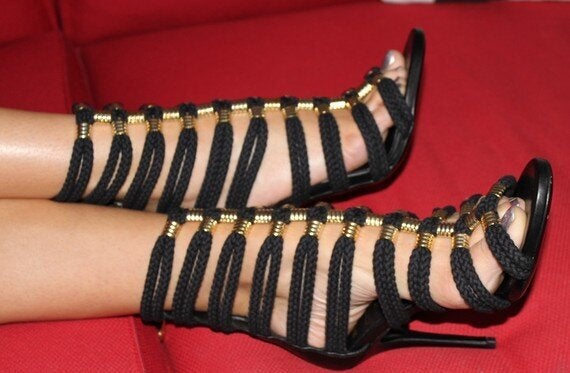 Now this short black utility dress is the sort of staple piece I value. Winter with tights and boots works. Summer with bare legs and sandals also works. The sort of go-to item we all need. And the shoes... well there are no words. These are the amazing shoes from the H & M Balmain collection that i got. I LOVE them, now I need some fancy events to wear them to.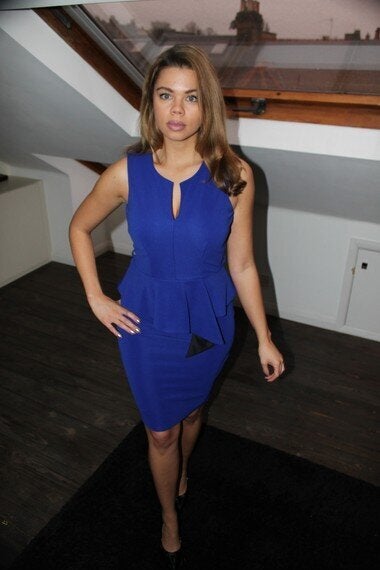 This blue dress I like because I can wear it during the day in the office and a few accessories will lift it up and make it perfect for after work drinks too! If you can get multiple uses out of an outfit I am a big fan (as you've probably gathered) as you can save time and money.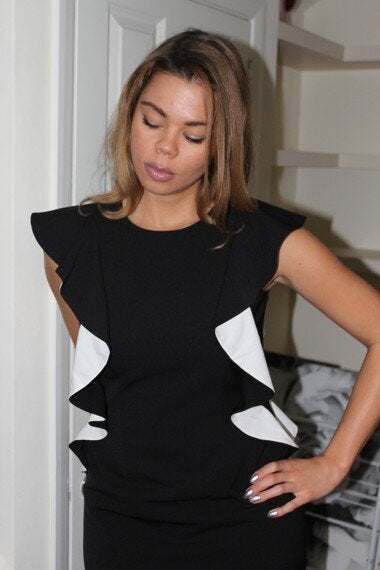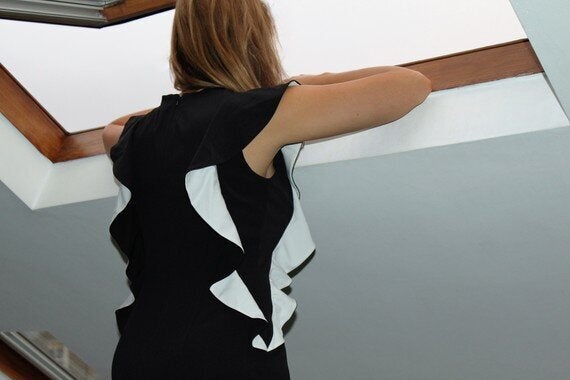 And finally this black and white ruffle sleeve dress caught my eye as unusual and I like that in a piece.
So this was me taking 'New Year New Me' to the next level by updating my wardrobe and I feel better for it. I hope you enjoyed my shares. The good news is because of the time of year a lot of the clothes are in the sale- shop online at www.janenorman.com to get the the Belted Cape Jacket, Knitted Beanie Hat, Mittens, Lace Dress, Black Lace Dress, Black utility dress, Blue peplum dress and Black and White ruffle sleeve dress