Leeds Student newspaper went to print on Thursday night in the knowledge that it could not afford to do so.
Voluntary student staff were forced to make the tough decision to pay for its printing costs out of students' membership fees, there to provide equipment and cover expenses for those involved in the paper's running, including my team of photographers.
Faced with this situation, the paper launched the #SaveLS campaign and put it on this week's front page. Since hitting the stands and social media, we have been flooded by messages of encouragement, drawing support from the Union's largest societies. A petition set up by one student has received over 1,000 signatures. LS has also had messages of solidarity from student newspapers across the country, including our own competition in Leeds, The Tab.
The paper's printing costs should be covered by a grant from Leeds University Union and revenue from advertising, which the Union also controls. Where we have had to take it upon ourselves to source advertising, the Union has exercised a veto where there is perceived competition with services it offers. This policy effectively excludes us from advertising external supermarkets, cafes and bars.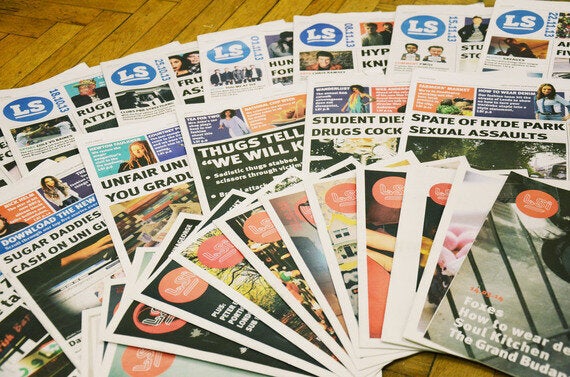 The paper has been described by the outgoing Union Activities Officer as a "critical friend" of the Union and we believe this is how it should be. By representing the views of students, Leeds Student holds the Union and the University to account and, where possible, works with them to achieve change in the wider student community. I was proud to be part of the team that led the campaign to close Tequila, which saw the paper come together with the Union to stamp out a student club night that promoted rape.
Leeds Student is valued by students and is an asset to the reputation of both Leeds University Union and the University. Going forward, this must be recognised by the Union.