On Saturday 6th February it will be 13 years since the first International Day of Zero Tolerance to Female Genital Mutilation was marked in Nigeria. Organisations across the globe are continuing to fight FGM every single day and managing to remove some of the shroud of secrecy surrounding the practice. A recent poll of the UK public* found that more than half the British public say that female genital mutilation is a top women's rights concern above childcare and equal rights. A continuing move in the right direction.
We, at ActionAid, weren't surprised that concern for this extreme practice is on the rise, with two in five (41%) saying they are more concerned about the issue than they were five years ago.
There's a growing awareness among young people with 52% of 18 to 25 year olds as they are more concerned about FGM now than they were than five years ago. Again as unpleasant as it is to think about this unnecessary practice - we didn't find it surprising that over half of this age group are troubled by this practice.
Why were we not surprised? Because we're are seeing more and more people talking openly about these issues, from organisations to the media and people globally are standing up for what they believe in. Increasingly, I have personally seen more stories about women's issues such as FGM being reported in the media, certainly more than when I was a magazine editor, and that there is a collective cry for the abuse of women to stop - now.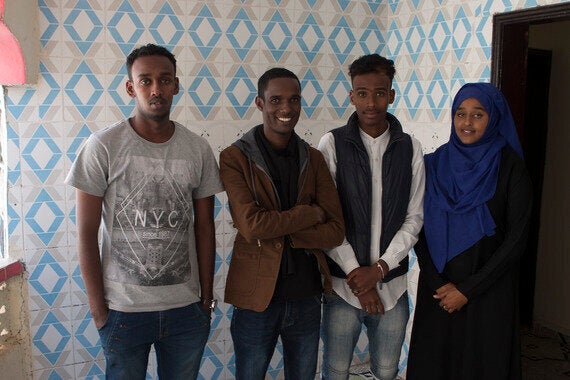 ActionAid ambassadors in Somaliland fighting to #endFGM
ActionAid works in nine countries with communities to end FGM (also known as female circumcision) and we have done for many years as we know that it's an on-going issue and one that affects so many worldwide. In fact it is estimated that over 100 million to 140 million girls and women have gone through some form of FGM globally.
The people we work with in communities are not standing quietly by - nor are the women and girls who are directly affected by it. Instead they are taking part in innovative projects like the one in Somaliland - a place where 98% of women and girls have been affected FGM - this is one of the highest rates of prevalence in the world.*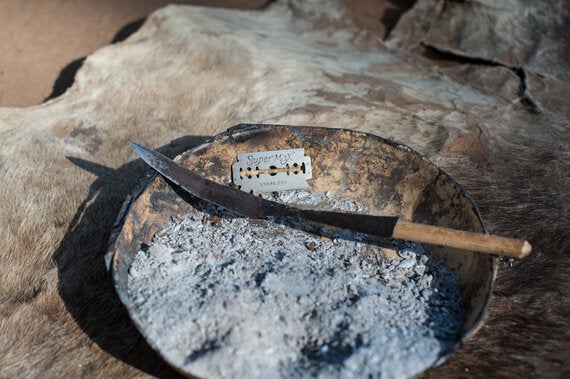 Types of tools used in Africa to practice FGM.
Young men have joined the fight to #endFGM
In Somaliland, in a programme that is run by women, young men have joined the fight to end FGM. Both young women and men have been trained to go out into their communities as ambassadors to spread the word to the older generations highlighting the life-threatening dangers so we help girls escape FGM and change their lives for good.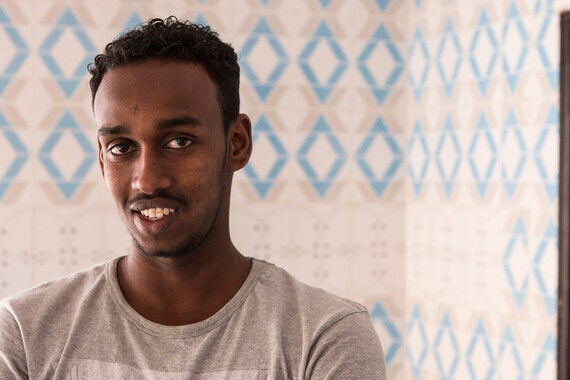 Khaalid (above), 19 says,
"My younger sister is six years old and after going to the workshops, I felt confident enough to speak to my mum about it. I told her why it's not good for my youngest sister to be 'cut' even though my other sisters have been through it. They discussed it, and even though his mum was surprised she accepted his request."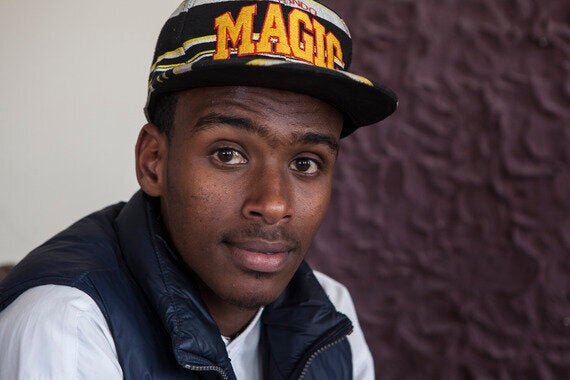 Mohamed, (above) 20, gives another point of view,
"It's a huge concern because it doesn't just affect the women of today but the next generation of women too. It doesn't just affect the physical body but there's the psychological side too."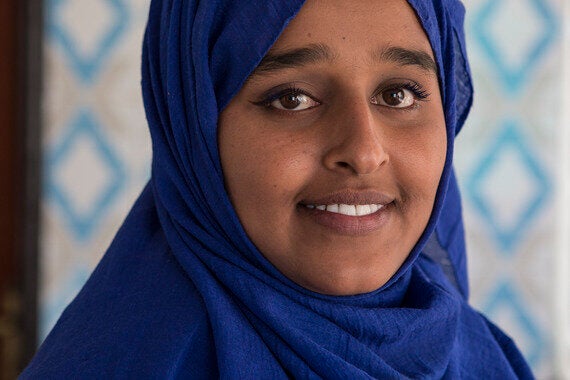 Hamda, (above) 19, one of the young women who has taken part in the workshop, explains how the attitudes of men her age are so different to those of the previous generation. She says,
"Amongst men my age 90% of them are more aware of 'the cut' these days. They are even more aware of the complications - with the birth and everything. I really don't think that it's a problem for younger men if a girl is not cut."
This one project has reached over 31,000 people*** in Somaliland through our work in schools, communities and with religious leaders. Plus we have been funded by Comic Relief to do more exciting and impactful projects like this. Surely if this continues and men carry on playing their part in the long-term fight then change will happen. Because when all men of all generations in all countries accept 'uncut' women then the battle will be over.
* All figures, unless otherwise stated, are from YouGov Plc. Total sample size was 2001 adults. Fieldwork was undertaken between 27th - 28th January 2016. The survey was carried out online. The figures have been weighted and are representative of all GB adults (aged 18+).
**According to DFID Published 16 December 2014
***Source information gathered from project reports from The Adelman Foundation 2013-15