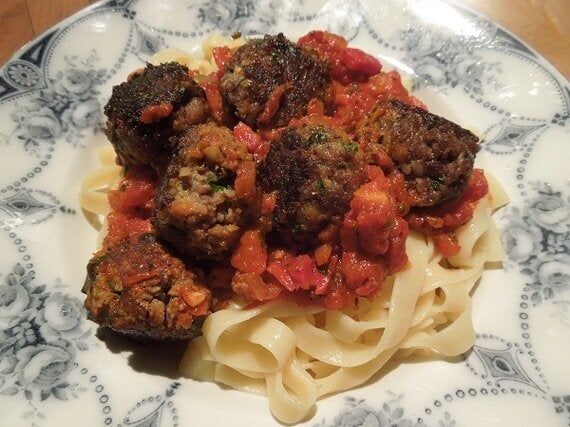 This is a good way of using up cold beef left over from the Sunday joint if, like me, your eyes are bigger than your tummy and you ordered half a cow.
We had a three rib roast from the excellent Cratfield Beef and fed five people (with seconds), had it cold next day, made a stir fry with broccoli (check out the original recipe at One Man's Meat) and still had enough left to make meatballs for six or seven people. That's what I call value for money.
This works equally well with leftover lamb. If you want to make the meatballs from scratch, use good quality beef or lamb mince.
I've given it all a North African slant with ras el hanout and harissa. The tomato and pepper sauce is also very good with sausages, grilled meats and even fish.
Moroccan-Spiced Meatballs in Tomato and Pepper Sauce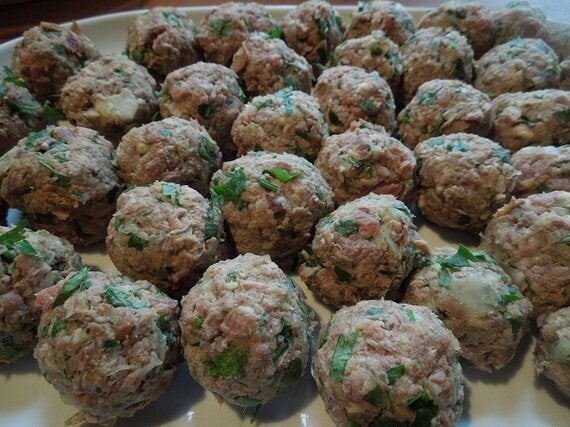 250g of lean roast beef, preferably cooked rare, trimmed and minced small or chopped in a food processor
1 large onion, very finely chopped
1-2 cloves of garlic, finely chopped
Handful of breadcrumbs (about 40g)
Large handful of chopped fresh parsley
1 heaped tspn ground cumin
1 heaped tspn ground coriander
1 heaped tspn ras el hanout (or increase the amount of the other two spices)
Salt and freshly ground pepper
Mix all the ingredients in a large bowl, form into balls the size of a large walnut and set aside in the fridge to firm up.
For the spicy tomato and pepper sauce: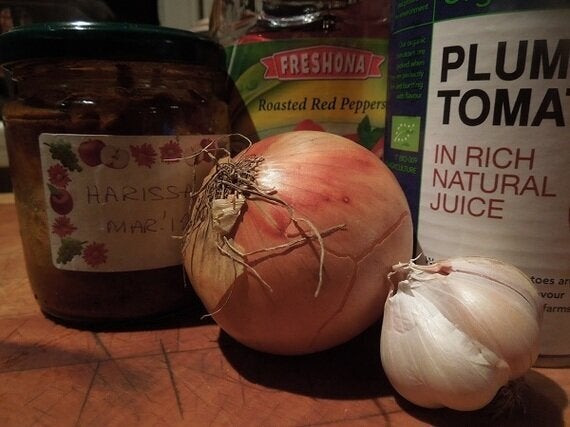 1 medium onion, finely chopped
1-2 cloves of garlic, crushed
1 x 400g tin of tomatoes, chopped
About 170g roasted red peppers (the sort that come in a jar or tin), chopped small
1 tbsp harissa, or to taste
Heat a glug of oil in a saucepan and gently cook the onion until soft and golden.
Add the garlic and cook for a few minutes more.
Add the tomatoes and peppers, stir in the harissa, loosen with a splash of water and season.
Simmer briefly until the flavours amalgamate and the sauce thickens a bit.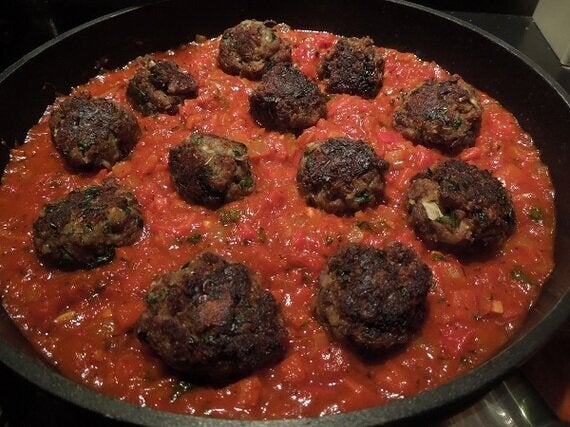 Heat some oil in a large frying pan and brown the meatballs all over (4-5 minutes if using cooked meat, 8-10 minutes if it's raw). Be gentle, they're inclined to break up.
Remove the meatballs and blot on a sheet of kitchen paper.
Wipe out the pan, pour in the tomato sauce, place the meatballs in the sauce and reheat gently until hot throughout.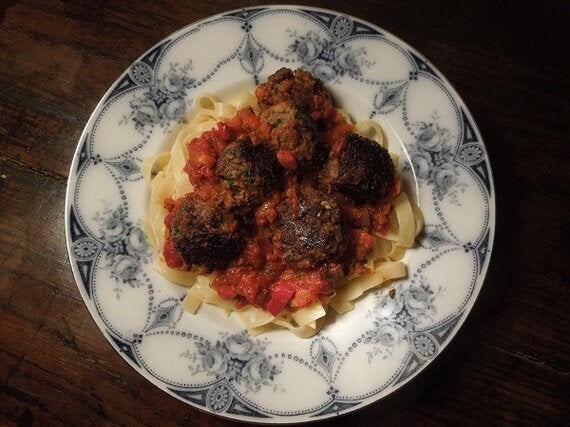 Related