I'm dating expert, Lisa Palmer, and I am here to help you navigate your way through the minefield that is the dating world!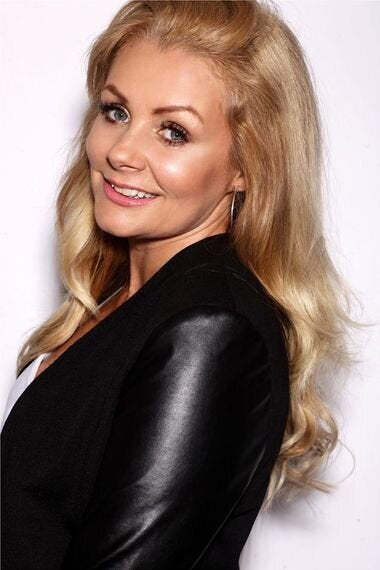 So we all know how nerve racking and uncomfortable dating can be; the awkward wander over to meet them that seems to feel like your embarking on a climb up Mount Everest (Do you make eye contact? Do you wave? Is that even them?), the dreaded moment the bill lands on your table like a grenade with the cap pulled (Is it polite to offer to split it? I really should say something!) and of course the uncomfortable goodbye (Do you hand shake? Is that old fashioned? Do you go in for a smooch?).
Don't worry daters - follow this simple advice which will help you solve all of your dating woes, aid you in bagging that second date and avoid any awkward silences/total mismatches!
So first things first - dating preparation. Didn't know this was a thing? Well that is where you are going wrong!
• Before you start dating, work out what you want. It is a bit like buying a car, there is far too much choice! Do you want one with good body work? Or do you want a reliable one, a good runner, with a few miles on the clock? Once you know what you're looking for it makes the dating process so much easier.
• Think about their career, as this will tell a lot about a person. For example there are various different types of men:
Do you want the builder type? So a bit rugged and never make's the bloody tea but he will make you laugh with his good sense of humour and childlike playfulness.
Or do you want the IT guy? Crap at DIY, but he can fix your computer and will generally earn good money?! You need to think outside the box with dating and look at the bigger picture.
Then you have the big cheese! These are the directors or the business owners. With this type of man you have to understand that they normally work very hard so he will expect dinner on the table when he gets in. You will have a nice life as when he's at work you can shop till you drop! But remember it can get lonely, if your person who's needy, then this won't be a great match.
So that is pre-dating and pre-selection out of the way. Next up the date itself!
Firstly, a current photo is a MUST. So not one when you were 18, or a size 10, but the real you! As if you look like Angelina Jolie in the picture and turn up more like Susan Boyle this will only lead to an instant awkward disappointment and confusion on his end.
Secondly, pay attention to the senses! These simple steps explain what turn ons and turn offs you need to be watching out for.
Sight - First impressions are so important! I'm afraid we all do it, we do judge a book by its cover so dress to impress and dress to suit the occasion. For example don't wear a ball gown to the bowling alley!
Hearing - Listen as everyone likes to talk about themselves. Conversation will be easy if you ask them about themselves, but do remember to listen and take note!
Taste - I do recommend at the end of the date if it went well, go in for the kill, get a cheeky snog, and remember keep fresh as nothing worse than dog breath. You can buy handy mint mouth sprays, so nip to the toilet before you go, give yourself a quick squirt.
Smell - When you first meet, you generally peck each other, so make sure you stick bit of brut on around your neck. This is very important as both women and men like a partner to smell delicious.
Touch - Know your boundaries! On the first date, men - don't touch. It is important as you want the lady to feel comfortable around you, just leave it till the end of the date for a cheeky kiss. However ladies, men do like to be touched so read their behaviour and be playful if you like them!
Lastly, this is so important, if you want a second date then never have a bit of 'how's your father' as men can be very funny if you put out on the first date! If you do generally he won't trust or respect you. Ladies your foo foo is worth more than one date surely, make him earn it, then he can have apple crumble once he respects you. So men, don't try it!
As a dating expert by trade I have advised many people on the world of dating and have my own dating site,http://www.cubsandcougars.co.uk , which has been featured in Woman's Own magazine. Remember: one in four relationships start on the internet so it is a fab place to start!