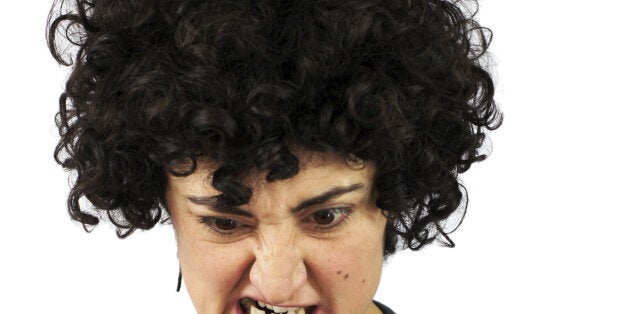 Stop typing - start talking!
Lots of people try to find their partner on dating apps, or online dating sites like Match - but often we write people off for the wrong reasons. "Their" when it should be "there" can be a deal breaker for many, but are we being too hasty? Not everyone is a great writer and it's estimated that one in ten of us have dyslexia http://www.dyslexiaaction.org.uk/page/facts-and-figures-about-dyslexia-0 so it seems pretty clear that messaging isn't the way!
I've always struggled with grammar, and I know a lot of my friends at school did too. We were too busy staring out of the window, waiting for break time, so we could have a ruddy good gossip! I have to triple check my grammar, and sometimes I still bugger it up! So if we were messaging on a dating site, the chances are, you'd write me off for getting things wrong - but you'd definitely be missing out on a cracker! Or a crack pot - I'm not sure which, as I'm often compared to Miranda Hart (poor Miranda!)
I'm not the only diamond that grammar pedants are missing out on! As a matchmaker, I had a guy on my books who was handsome, extremely wealthy and bloody funny. He had the gift of the gab, and he could have sold cakes to Mr. Kipling - but he struggled to write a sentence! His messages were all arse about face, and so despite having everything going for him, he couldn't get a date doing online dating.
The fact is, it's only when we meet someone in person that we really know if there's a spark. That's why I like the old fashioned method of meeting face to face, so you can get a feel for what a person's really like - and who they really are! When you chat online, not only could you be missing out on your perfect match, but you don't really know who you're talking to!
The only drawback off-line, is that in real life, we never know who's single! Sometimes I think it would be easier if we all wore badges! That's why I set up my dating events - not only are they fun, but you know that everyone's on the market! And best of all? You don't have to worry about your spelling!
So if you're single, and you haven't had much luck with online dating, think about ditching the apps and getting off-line. We're not all Shakespeare and we don't all have perfick punctuation - and besides, it's not much fun sitting at a keyboard! So if you feel like you're being judged for your dodgy grammar, and you'd rather have a laugh, and a glass of bubby, keep an eye out for my Mogul Matchmaking http://mogulmatchmakers.co.uk/Information.php events! I might not have paid attention in English lessons, but I know all about chemistry!
Dating Matchmaker http://mogulmatchmakers.co.uk/approach.php as featured on ITV 'This Morning', TLC 'If Katie Hopkins Ruled The World', Cosmopolitan Online, Reveal Magazine Online and The Daily Mail, BBC Radio Cumbria.