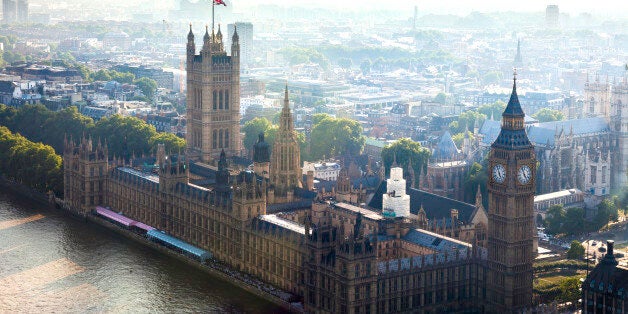 All is not well in the Palace of Westminster. Stories of sexual harassment, bullying and intimidation abound. Parliament looks less like the seat of lawmakers and legislators and more like a truly dysfunctional workplace.
How on earth did Parliament evolve into this dysfunctional mass of 650 self-employed MPs, with no common workplace protection in place for the thousands of MPs' staff? One answer to that question would be the lack of any genuine trade union involvement in the day to day running of Parliament and in the determination of common staff terms and conditions.
There's also a real need for a proper HR function which provides consistent support to staff and MPs and ensures that all staff are treated equally. Staff should have access to common grievance and disciplinary and bullying and harassment procedures for those unfortunate situations when workplace problems arise.
I've been an MP for just over three years, having spent most of my career in the NHS as a clinical scientist and also as a workplace rep for Unite, the trade union. Staff in the NHS, with the exception of doctors and dentists and "very senior managers", share a common platform of terms and conditions and access to consistent procedures for when things go wrong, under the umbrella of "Agenda for Change" which sets out policies, rules and responsibilities.
Agenda for Change isn't wonderful and it's not the answer to every issue. Sometimes it's open to interpretation but it's far, far better than the system currently operating in Parliament. The self-employment of MPs is basically a free-for-all where MPs are allowed to pick and choose from standard job descriptions and employ staff on whatever job roles they decide are applicable, and there is no clear guidance given to staff or MPs on how to invoke grievance and disciplinary or any other procedures.
The Labour Party has a policy of encouraging all staff to join a trade union. The Tory Party in Government has consistently attacked and diluted trade union rights and has also made it much more difficult for cases of harassment to be heard, by introducing charges for tribunals. The Government at the moment may be anguishing over how to make Parliament a safe place to work for everyone but judge them by their deeds, not their words.
Parliament can be made less dysfunctional by introducing a proper HR Department, encouraging all staff to join a trade union, recognising those trade unions and working with them to formulate standard policies on issues like grievance and disciplinary which apply to all staff regardless of which MP they work for. Trade unions have decades of experience in employment policy and their expertise should be employed to make Parliament a safer place to work for everyone.
The political parties can still have a role in determining what should happen if one of their MPs is involved in a claim against them. Any allegations should immediately be referred to the member's political party and it will be up to that party to determine what action is appropriate - in much the same way, to use an NHS analogy again, that if a complaint is made about a doctor, it is referred to the General Medical Council.
This is all out there already - we don't need to reinvent the wheel in order to drag Parliament into the 21st Century. The building might be historic but the way we treat our staff doesn't have to be.
Liz McInnes is the Labour MP for Heywood and Middleton