In under two months I will become a mummy. Well, to be honest, since I found out I was pregnant back in February, I have felt like mum. Even though my pregnancy was unplanned, as soon as I found out I was pregnant, I knew I was keeping the baby. Abortion was not on my radar. Something inside me told me that this baby was meant to be. I was 31 with an incredible amount of love to give to someone. It wouldn't be given to a man, which I thought would be my next path to go down, but to a little boy of my own.
Looking back, deciding to have a child when you're newly single is a pretty big decision to make. I didn't know if I would have the father's support and I was scared of how my friends and family would react. However, the love and protection I felt for this tiny foetus growing inside my body cancelled out any doubts or fears for the future.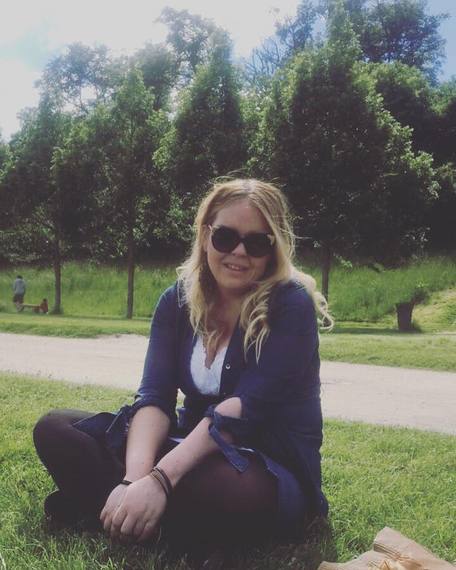 Pregnant in Paris in the early months. I remember feeling so many emotions this day even though I was on holiday with my best friends.
My pregnancy hasn't been easy, especially in the early months. I was constantly in limbo, not knowing if the father would be involved, which played havoc with my emotions with all those pregnancy hormones surging through my body. I have always been very independent and comfortable being single but throughout my pregnancy I have felt needy. I needed to be looked after, to feel loved and desired. I feel incredibly comfortable in my own skin whilst pregnant and I had no one to enjoy that with. And for my baby, who had begun kicking inside me, I wanted him to be wanted and not rejected by anyone, especially not by his own father.
Thankfully, my health and my baby's health have been good throughout. All the scans showed my baby boy was growing well; he has ten fingers and toes and his organs were there and functioning well. I have heard his strong heartbeat at my midwife appointments and he is on track to be a healthy 8lbs. I thank God every day that I have been able to grow a healthy baby boy despite the stress and fears I have felt.
During the emotionally challenging times of my pregnancy, I have drawn strength and inspiration from women who have gone through their own heartaches and troubles. It's the 20th anniversary of Princess Diana's death and the media is filled with articles and documentaries about her life and death, which I have watched and read.
When she was tragically killed, I was only 11 years old and saw her as this untouchable figure of glamour who did amazing work for charities. Now I am a young woman and have learnt more about her, I truly believe she has become one of the most important women in British history that we can all learn so much from. She used her own personal experiences of heartbreak, grief and mental illness to help those who were going through their own pain; from the man diagnosed with Aids who she shook hands with to the children she hugged in hospices. Rather than wallow in self-pity, she helped others because she could relate and she was always true to herself.
Diana wasn't afraid to admit her bulimia and showed signs of weakness in a world that seemed out to get her. She started breaking down the stigma of mental health that her two boys have continued to do through their work with Heads Together charity.
To see a beautiful princess, who from the outside looked like she 'had it all', admit her marriage was unhappy and that there was the shadow of another woman she had to constantly compete with, it made me realise no one is safe from what life can throw at you. You are most definitely not alone in your despair.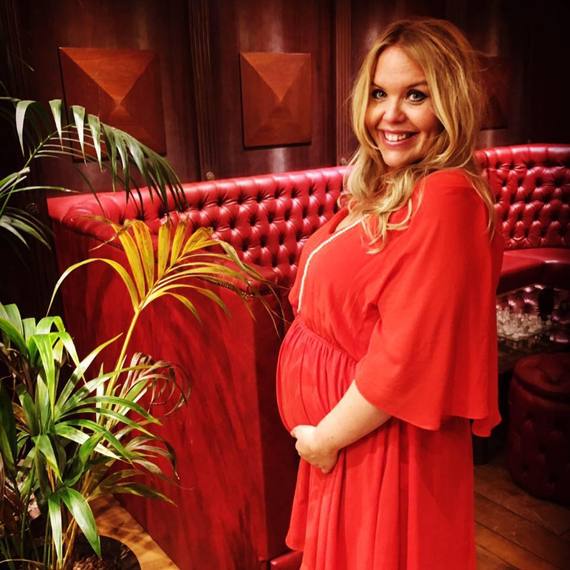 Feeling wonderful and glamorous in my final months of pregnancy
I would have loved to see how she would have continued in her role as a single mother to her beloved boys. The way they speak of her warmth and love shows just how dedicated she was to their happiness and that will pass down to them in the way they parent their own children. What a wonderful legacy to leave. I just hope Princess Diana had found some sort of happiness within herself in those final months of her life.
As mum-to-be without the emotional support of a partner, I have found strength I never knew I had. And it's all happened for a reason. In these final months, I have realised I need to enjoy and embrace my pregnancy. It may not be how I imagined but this experience is unique to me and the bond I feel with my unborn baby is unbreakable. I am ready for motherhood and I don't feel alone anymore.