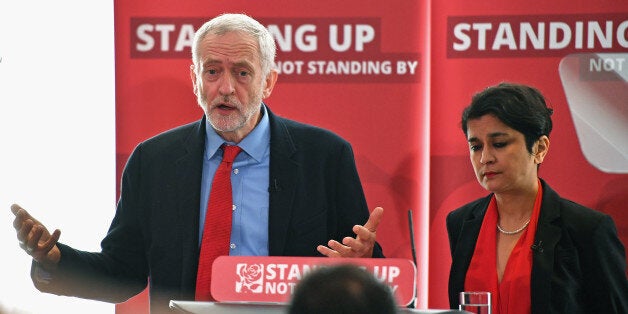 Leaving your political party is no easy matter, in many ways it feels like a divorce. The party that I joined with such high hopes in 1994 with the onset of New Labour is no more - it has had its day: time and politics move on. That party has now left me and its leadership espouses politics and attitudes that I am totally at odds with: we are no longer compatible and it's time to move on. With the election of Jeremy Corbyn as leader, I have submitted my resignation. I am devastated.
The Labour Party has been very good to me - I was honoured to be elevated to the House of Lords in 2000; I was a shadow business minister for two years during the Miliband era; my proudest moment was leading the campaign which resulted in payday lending being strongly regulated - we fought against an unbending Government and we won. As a result many people are no longer gripped by this vicious debt trap. I feel that I have worked hard for Labour values.
They call the House of Lords the best club in London and so it is - but sitting on the Labour benches is even better, you are privileged to be part of a political family, which legislated for good whilst in Government and has been hugely successful in holding this Conservative Government to account whilst in Opposition. We have fought the good fight together.
Labour under Jeremy Corbyn is not the Labour I joined. Today the political thrust is far away from what I believe in and what I stand for. I am pro-business, pro-Nato, pro-EU, pro-America and of course pro-Israel. Corbyn and his pals are 180 degrees opposed: they are hard left socialist - they hate business and they loathe America and Israel. His praetorian guard, the Momentum movement, is almost Stalinist in its desire to humiliate, vilify and harass non-believers. And for the middle of the road MPs, deselection is their weapon of choice.
For me it was the Chakrabarti Report on antisemitism in the Labour Party that finally made me snap. I met Shami whilst she was preparing her report (ironically sitting in the sun on the Terrace at the House of Lords), we had a pleasant enough conversation and when we parted I had high hopes that she would be hard hitting, but she wasn't, it was an anaemic whitewash. Corbyn then offering her a peerage was to me the final indignity.
I will never forget how at the launch of Shami's report, Corbyn stood by when a Momentum thug hurled a tirade of invective against Ruth Smeeth MP, so abusive that she left in tears. It was masterful inaction: Corbyn who should have protected her, joked with a colleague and did nothing.
After a gut-wrenching summer my choice is now clear. How can I, a Jew and a Zionist, remain in a party where the leadership is so clearly hostile to Israel (even to its very existence) and which also flirts with antisemitism? In the end it was an easy decision, but that makes it none the less painful.
Lord Parry Mitchell is a businessman and member of the House of Lords