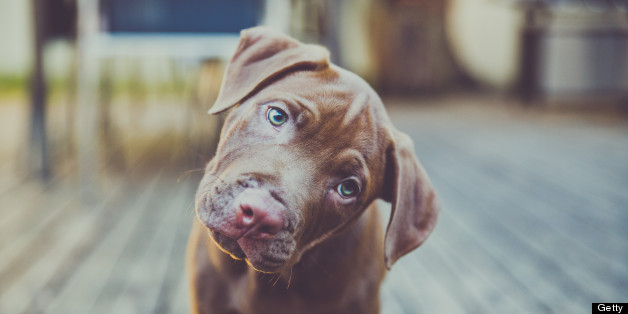 Getty
I have decided to create a 'Dog of the Week' here on the Huffington Post. I figure on a Monday morning everyone loves to read about a dog and see a picture to accompany it. I hope it can prove to be a great platform to show people that dogs really are fantastic. I also hope to use it to highlight some of the issues that we as dogs owners are facing.
All of the dogs will be ones that I have worked with and that I feel deserve highlighting for varying reasons.
The first one to kick us off is Rocket, the 4.5-year-old Whippet X Beddlington Terrier. Rocket came into my life around two years ago when his owners took him on from a charity that rescues Lurcher types. Rocket had been living in the country and when faced with London, its fair to say it freaked him out. On top of this he really struggled with other dogs, he was petrified of them but used barking, lunging and spinning on the lead to show how scared he was. It was quite a sight I can assure you.
After two years of one on one sessions, small group classes and mini classes as well as an epic portion of hard work from his fabulous owners, Rocket has come on leaps and bounds. You wouldn't recognise him if you knew him a few years ago. Its a big regret of mine that we didn't video him in our early sessions because the transformation is incredible.
Rocket and his owners are testament to what can be achieved in certain situations. Rocket has learnt that dogs are fine and that they aren't interested in him. He can now walk on lead down the street and be happy, he is also now able to be off lead which is wonderful.
The power of dedicated owners who want to make change can make all the difference. So let's all raise a glass to Rocket dog!