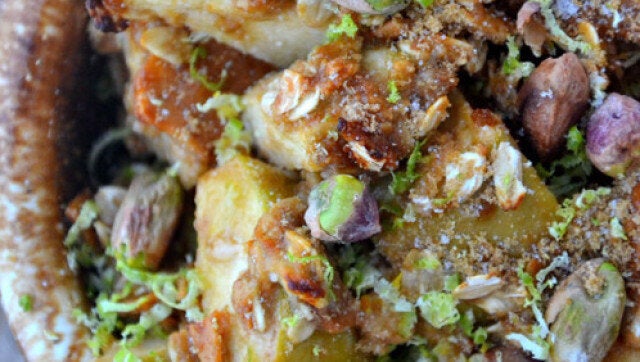 This week, Coeliac UK, the UK's largest charity promoting the interests of coeliacs everywhere, are running an awareness week, and I have released a new cookery video to show people how easy it is to cook delicious gluten-free food for their family and friends so that everybody can enjoy a meal together, whether you have a gluten-free diet or not.
As Coeliac UK are all-too aware, not many people know that Coeliac disease affects 1 in 100 people, however only 10-15% are diagnosed. We know that there are over half a million people in the UK who have Coeliac disease but don't know it and are suffering the symptoms associated with this auto-immune condition, which is triggered by consuming foods that contain gluten, such as bread and pasta.
As well as those who need to avoid gluten in their diets because of an intolerance, allergy or because they have Coeliac disease, there are a huge number of people choosing to avoid gluten all-together as they tell us that it makes them feel great.
Since I discovered my little boy had a gluten allergy just over four years ago and I started to experiment in the kitchen with baking gluten free bread (that eventually became Genius), I have spoken to a lot of coeliacs and people with gluten intolerances about the challenges that they have experienced.
From lack of gluten-free options in coffee shops and restaurants to having to cook separate meals in the home, to the problems with availability of fresh gluten free foods, I've heard some upsetting stories.
These stories have inspired me to work even harder to make gluten free cooking accessible, and to focus on making gluten-free food readily available wherever you are. The team at Genius are always working to make it easier to eat delicious, fresh gluten-free foods on the go.
We've recently worked up a deal with Caffé Nero who are now selling Genius gluten free sandwiches in around 600 of their stores. Whether you're shopping, at the train station or at the airport, we're bringing our much-loved bread to more locations than ever before.
Cooking gluten-free food for the whole family isn't rocket science, it just requires a bit of thought and learning some basic skills, like how to substitute ingredients. By learning a couple of tips and tricks, like making a gluten-free white sauce, you can suddenly make lasagne, fish pie, and pasta bake, for example.
I recently met a lovely family to talk them through some of the ways you can cook gluten-free for your whole family and you can have a look at Sally and her daughter Morgan cooking with me in the kitchen and whipping up a gorgeous gluten-free fish pie. The camera crew were also keen to tuck in and let's just say that there wasn't much left by the end of the day!
I hope you enjoy the video.