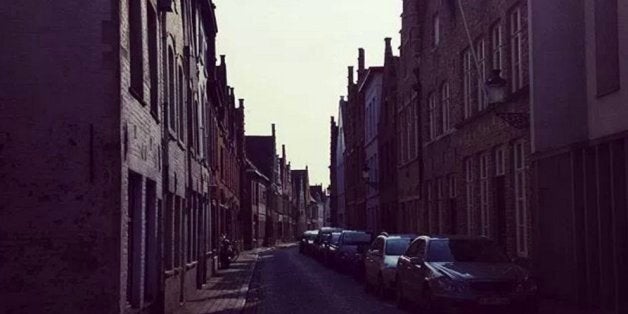 There's no getting around it: aeroplanes suck for the environment. And when the sun's out and you're dreaming of a city break someplace fancy, it's pretty tempting just to shrug your shoulders, accept you'll feel a tad guilty, and book a flight to somewhere in Europe.
But, you can have the city break and keep a clear conscience.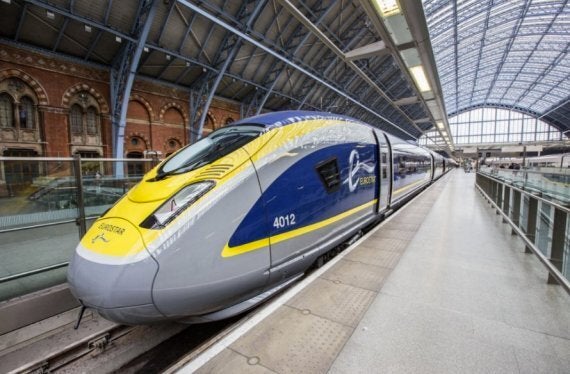 Yes, we all know we can get the train to Paris. But ever considered Amsterdam? Geneva? OK, so the latter might be slightly too far to travel - you'd be racking up more than six hours on the train, and even Amsterdam is a bit of a push at four. Your best bet is Belgium. Or more specifically, the dreamy Bruges.
If you book far enough in advance, you can get a one way ticket from £39.50. Make sure you get the 'Brussels any station' ticket and that'll take you all the way to Bruges. You can hop on the train after work and be in Brussels by half 9.
If you can afford to upgrade to Standard Premier, do it. You get wined and dined so you don't have to worry about bringing your Boots meal deal on board.
As Bruges is another 40 minutes or so away by train, it makes sense to spend a night in the city so you arrive in Bruges refreshed and relaxed.
The first stop on your itinerary has to be the Grote Markt - an iconic square in the centre of the city. It's a UNESCO World Heritage Site and penned in by several other gorgeous landmarks; the city's Town Hall and the Breadhouse. Grab a chocolat chaud and pair it with a deliciously sweet gaufre (it'd be rude not to).
As it's pretty much a whistle-stop tour, you don't want to be faffing around with hotels. Head straight to NH Collection Brussels Centre Hotel, a 1920s establishment with a dazzlingly modern interior.
The room is decked out in cool reds and crisp whites, with a bed so comfortable you'll have dozed off before you know it.
It's just a five minute walk to the main square, meaning you won't have to wander far to check out the city's beautiful old architecture.
But the highlight of the hotel is undoubtedly the breakfast buffet. You can start your morning off with a glass of prosecco, and take in the city skyline out on the rooftop terrace. With so much to choose from - DIY omelettes, smoothies, freshly squeezed juices, tarts, pastries, antipasti, mini gaufres - you definitely won't go hungry. What's more, the hotel sources all its fresh food from local Belgian suppliers, the coffee, naturally, is fair trade, and all the oil used in the kitchen is collected and sent for recycling so it can be turned into biodiesel to power homes.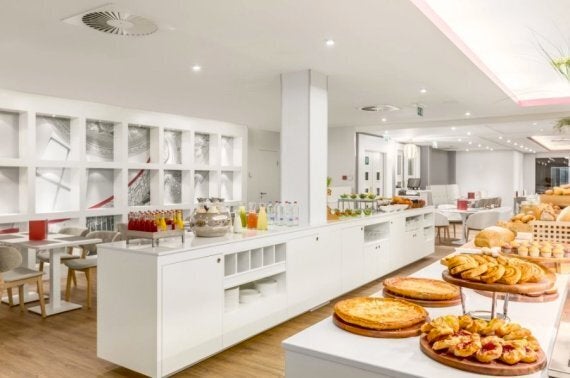 And it's not just the breakfast that's eco-friendly, either; the hotel only uses energy from renewable sources. Even the furniture is made from FSC-certified wood. The hotel's commitment to reducing its environmental impact is admirable; since 2007, water-efficient showerheads, taps and toilets have saved enough water to fill more than 702 Olympic swimming pools.
A 20 minute stroll through Brussels takes you back to the Midi-Zuid station, where you can hop on the train to get to Bruges, and take in some of the Belgian countryside.
Despite being a mere 40-odd minutes away, Bruges feels like you've stepped into a fairytale. Cobbled streets, winding canals fringed by weeping willows, medieval houses and horse-drawn carriages; it's a world away from bustling Brussels.
It's a little daunting when you disembark the train and you're confronted with an ocean of tourists, but weave your way through them and it'll be worth it, promise.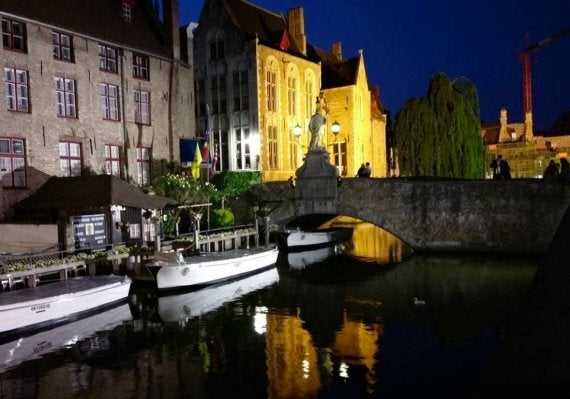 A mere 15 minute walk from the station and slap bang in the middle of Bruges lies Hotel De Tuilerieën, a 15th century building overlooking the Dijver Canal. It's unbridled glamour, as its walls dotted with celebrity guests attest.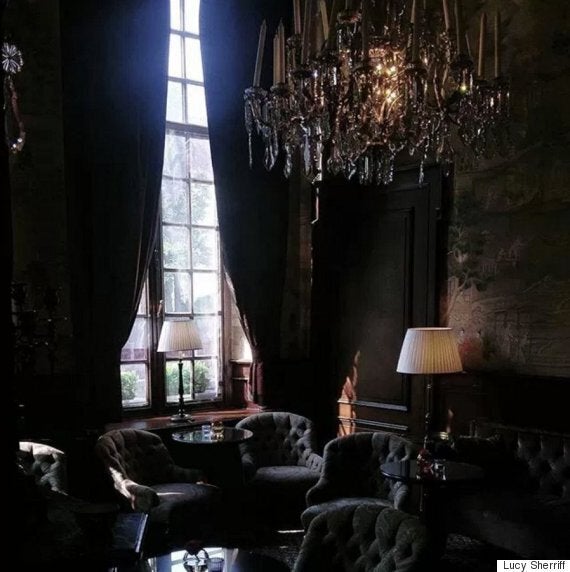 The elegant hotel epitomises charming Bruges, offering guests a welcome drink on arrival, which can be taken on the terrace or in the dark wood-panelled, chandelier-draped bar. The rooms exude old fashioned charm, and you'll regret not bringing a silk dressing gown and smoking jacket to swan around your chambers in. If you're lucky enough to get a canal view room then you can watch boats teeming with tourists chunter along the water. Downside? The rooms are pretty badly soundproofed, so if you have a noisy neighbour, you'll need earplugs.
At €25, breakfast is pricey, so head out to the winding streets and savour the early morning stillness before the rest of the city wakes up. If you really want to make the most of being in Belgium, head to Lizzie's Wafels on Sint Jakobsstraat where they serve, well, waffles - albeit the lightest and fluffiest you'll probably ever taste. If you want a bit more choice, Books & Brunch on Dijver is a great option, and specialises in vegetarian, vegan and gluten free food.
Take your pick. Meander through the streets and sample Bruges' chocolat, gaufres and of course, frites the Belgian way. Hop on a boat tour, which are surprisingly cheap - but punters are packed in like sardines - and explore the city via its waterways.
Hire bicycles and cycle around the perimeter of the city - which actually won't take you all that long to do. However you get around, just make sure you stop to admire the postcard-perfect windmills.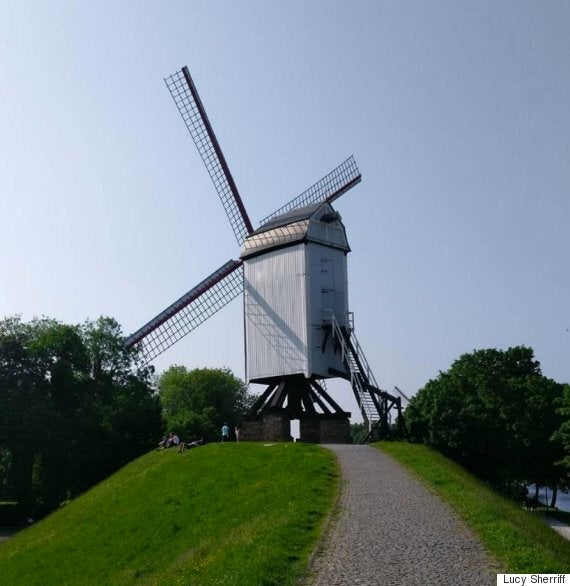 Burg, an incredible vibrant medieval square, is also worth spending some time drooling over, as is the view from the Belfry, a medieval bell tower with 366 steps to the top.
If the crowds get too much for you, then veer off the tourist trail to explore the city's quieter residential areas, which are equally beautiful as the central squares. Jan van Eyckplein, in the eastern side of the city, is a perfect spot to stop and regroup.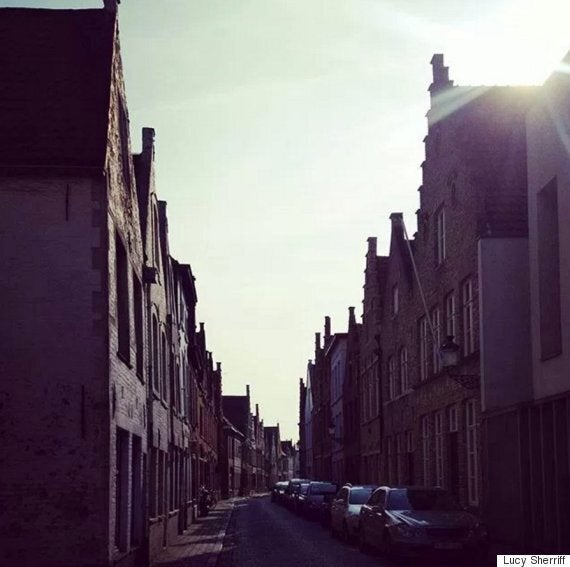 Simply wandering around the back streets of Bruges is more than enough to while away the hours; soak up the quirky houses, wonky roofs and miniature shrines to get a true feel of the city - without having to step foot on one single mode of transport.