Late on Tuesday night I received an email from the head of my residents' association.
It was to rally my neighbours and I to act against a planning application which has been lodged by a developer - and threatens to destroy my local Bayswater neighbourhood.
I'd heard rumours the top levels of our beautiful shopping centre Whiteleys was going to be developed into flats. My first thought was this would be a great boost for the area, bringing some much needed money and perhaps with the promise of some new shops.
Instead, Whiteleys, built in 1911, is set to be all but demolished, retaining only the Grade II listed façade, thanks to an insensitive and greedy proposal from developers Warrior Group.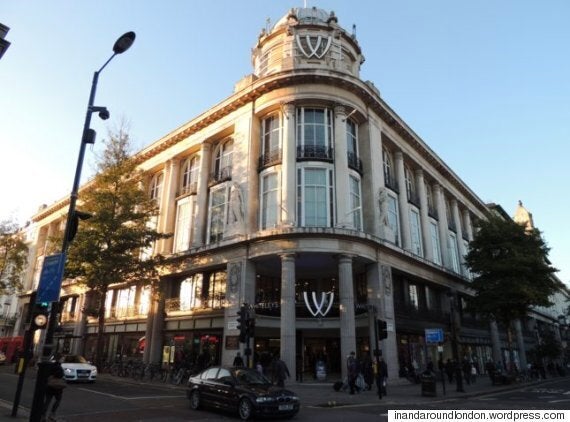 The historic building will be decimated inside, two residential towers up to 10 storeys high will be built, dominating the Bayswater Coservation area skyline, and even blocking daylight from nearby flats.
The developers plan to dig down three basements deep, risking subsidence to neighbouring buildings and increasing flooding in the area.
Huge quantities of earth will be removed, with up to 90 major construction vehicle movements through the tiny streets of Bayswater every single day.
The whole development will take four years. Four years of noise pollution, air pollution and traffic chaos.
Lola, a local resident, lives in a flat with her small children. The development will block the sun from streaming through her home.
"Stealing the light due to construction of much much higher buildings than any of the existing structures around will mean affecting the quality of my family's life and will have a very negative effect on the enjoyment of our dwelling.
"During the initial proposals, no one ever made it clear the original William Whiteleys building will be demolished and the beautiful central staircase will be gone and relocated elsewhere in the building."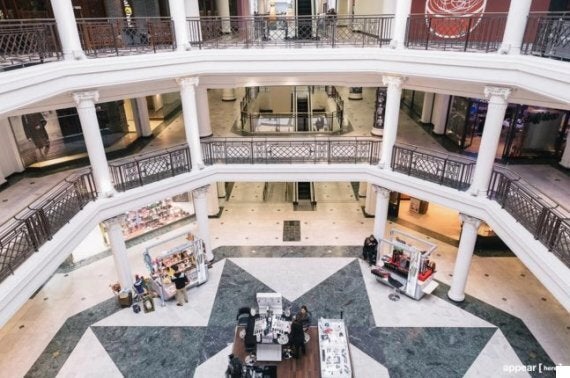 Wendy, another local, adds: "Most people simply aren't aware of what is planned. As a parent with two kids whose bedrooms back onto [the proposed development site] I am worried sick about loss of light, noise and traffic safety, as well as about the loss of an architectural gem and the impact of this huge carbuncle on the community."
There are no plans to provide affordable housing. The public car park which currently exists will be removed and not replaced. There will be little, if any, benefit for locals.
A "boutique hotel" will also be built - bringing even more unwanted traffic to the area.
Labour councillor for Harrow Road Guthrie McKie said: "It is the exclusivity I object to. There's no shortage of luxury hotels in London. The developers want to build a luxury hotel on top, and then cafés, restaurants and a cinema in the basement."
Save Whiteley's Heritage, a group formed to protect the historic features of the shopping centre, want its architectural assets to be incorporated in the redevelopment. A campaign spokesman said: "We are very disappointed that the current proposed plans for Whiteleys will mean that much of the historic building and many of its heritage features will not be accessible by the public, shoppers and visitors."
The developers have said local residents may still be able to visit the grand, historic LaScala staircase, which will be housed in the hotel - as the hotel has pledged to welcome visitors.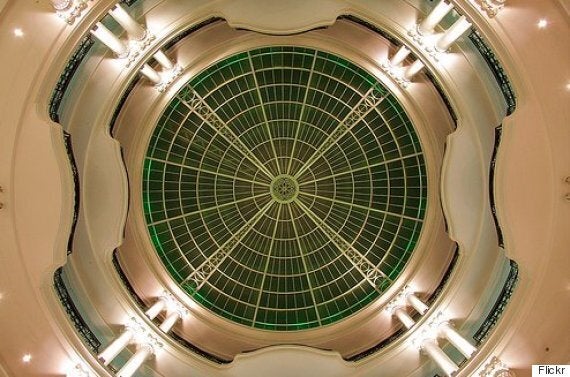 There are limited grocery stores in the area. The proposed development will see one of our only two substantial food stores vanish - and it will not be replaced.
Whiteleys was bought in 2013 by a joint venture between an unnamed Brunei family and Dutch property fund Meyer Bergman with the aim of turning the scruffy street into the 'Covent Garden of the West' by 2020.
I do not wish to live in Covent Garden. Covent Garden is an expensive, soulless tourist trap. I wish to live in a community.
So Westminster Council, I implore you: please consider the needs of the community over cold cash.
Popular in the Community