With everything that comes with weddings these days, it is often hard to remember what the day is really about.
The average couple now spends around £20,983 on their perfect day, according to a survey ran by You and Your Wedding in 2014. That is an awful lot of money to make a commitment to someone you love.
I feel that three years ago, I got married minimally, spent next to nothing in comparison to the UK average, but I am just as married as the couples who went all out.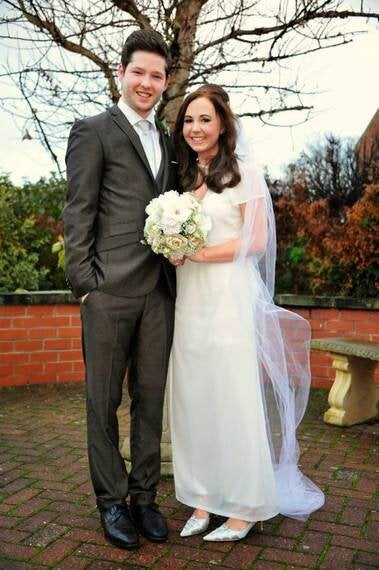 So what is a minimalist wedding?
A common misconception when thinking about a minimalist wedding is that it will involve bare tables, hardly any people and a dress you already own.
This is because quite often people associate minimalism with owning as few items as physically possible. Minimalism is not about that. It is about living only with what makes you happy. Having items to enrich your life, experiences to fill your life, and getting away from the bad clutter that just detracts from your happiness.
So this is why I think a minimalist wedding is the perfect wedding. It is about ensuring your marriage celebration contains exactly what makes you happy.
Forget about the DJ if doing the Macarena really isn't your thing and you'd much rather be dancing to your all time favourite hits from Spotify.
Unless you have a specific reason for wanting to provide all your guests with the most elaborate favours, that honestly, they probably will have eaten, lost or stored away in a draw a week after the event, don't. Why not donate to charity on everyone's behalf instead?
The reality is, we have been so brainwashed with consumerist marketing messages around what a wedding should involve, we have forgot to ask the simplest of questions, why?
A wedding in the 1950's is drastically different to today. It seems we are getting further away from the meaning of the day and more into the show and splendor of one great big party.
I think it's time we stopped doing what we feel we should for our weddings, and start doing what we want to do. What makes us happy.
It might be a intimate wedding on a beach because you love being near the sea and you naturally don't like a fuss. It might be a huge church wedding with 500 friends and family. But whatever the celebration, make sure you are asking yourself throughout, is this for them, or for us?
The best weddings I have been to have been because the day was filled with so much love, fun and the happiness from the couple has been infectious.
Whatever you choose to include on your day, make it for the both of you.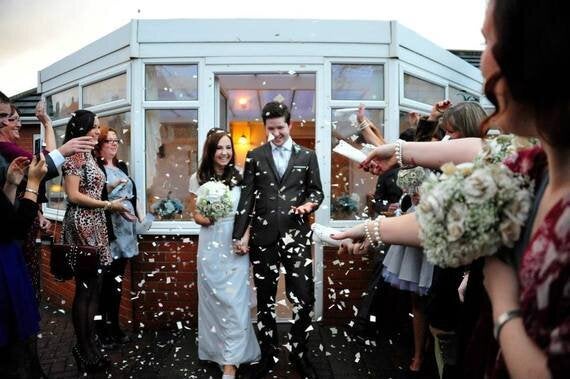 What our 'minimalist' wedding involved
Our wedding wouldn't have made it into the pages of Brides magazine, and probably shocked a few of the guests on the day. But you know what, it was the most perfect and wonderful day of my life.
Together we decided our wedding ground rules depending on our values, and anything that didn't fit into it didn't get included on the day.
So in case you are wondering, here are some of the details from our minimal wedding day.
I wore a £20 dress that I found and knew was perfect. It wasn't designer, and I didn't have that champagne in the dress store moment, but what I did have was the perfect dress. Don't get me wrong, I tried on your typical wedding dresses but quite honestly, I looked like a child playing dress-up. I knew that to feel good on the day I needed something simple. For other brides, the big dress is perfect for them and what they need on the day, and I am all for that.
I am still trying to decide what to do with my dress now. It is the only nostalgic item remaining in my minimal wardrobe!
We got married at a registry office and had the reception on a small farm called Stepney Hill Farm. It was wonderful.
The views were amazing, the food was brilliant and all locally sourced from the farm ticking our environmental boxes, and it was intimate enough to make our wedding feel full and alive with our 40 guests.
Make sure it is perfect for the both of you, and this feeling will surround the whole day. Happiness is infectious, if you are happy your guests will be happy.
My husband and I love books. We live for books. We are regularly compared to the Grandparents in Charlie and the Chocolate Factory who spend their days in bed reading. My ingenious mother in law made us bouquets out of books and roses so that we could keep them for years to come.
I was very unsure about spending thousands (yes you read that right, a lot of wedding flowers cost this much) on something that wouldn't live long past the day.
Again, the message here, do what makes you happy.
As we both work in digital, it seemed fitting that we designed the invites ourselves. Oh, and then we used the medium of the internet to deliver the invites. I know for a lot of people gorgeous posted cards are a necessity, but for us, just ensuring we had the people there on the day was the main aim. So we didn't mind too much about how we invited them, just that they were there.
Oh and a bonus to this, almost instant RSVP's. This I can assure you is a brides dream!
We are very fortunate to have two wonderful photographers in the family. Both Kevin and Ross lent us their expertise for the day and for this I will be forever grateful.
For us capturing the memories was one of the biggest priorities and so we were lucky to have two brilliant photographers on hand to help us do just this.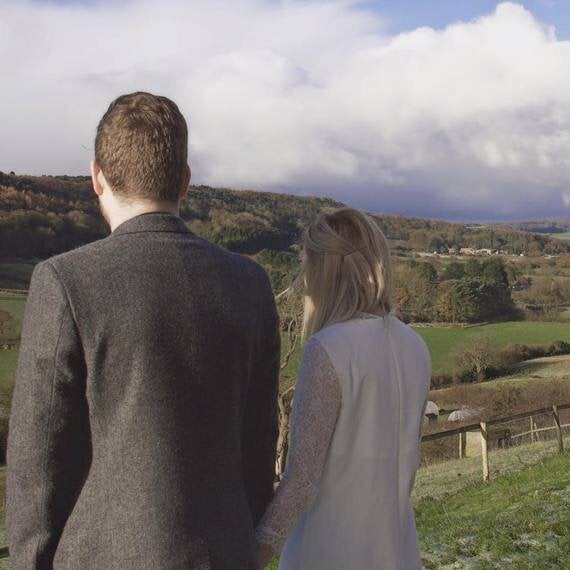 So, what does having a minimalist wedding really mean?
Overall, the theme of this article is do what makes you happy. Your wedding day is a celebration of your commitment to each other. The people there should be happy to celebrate with you over a five-course meal, or a burger and fries. It is about the love, not the day.
But if for you it is about the favours and limousines, do it, just make sure it is for the both of you, not to impress your guests. I love a big wedding, but only if the big wedding is there for the right reasons.