Travel to Edinburgh in Scotland this winter to beat the crowds and enjoy this unique and ancient city under a bright, crisp blue sky (most of the time!).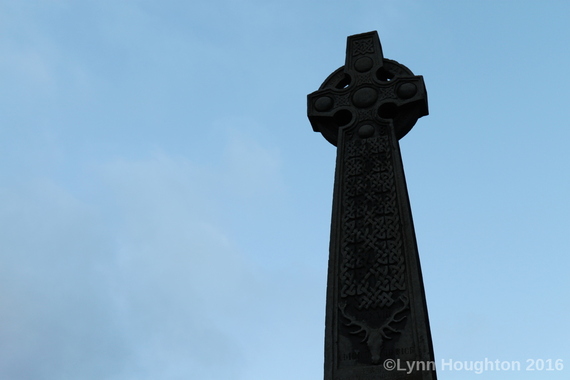 Celtic Cross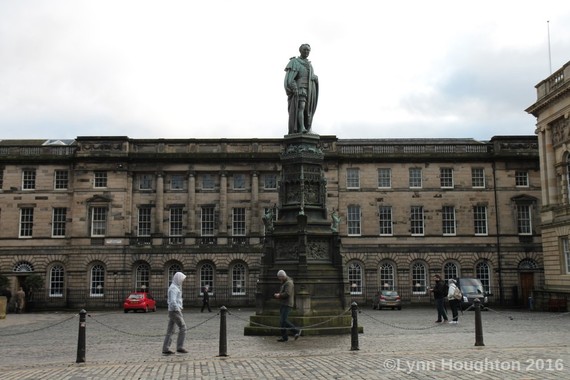 Parliament Square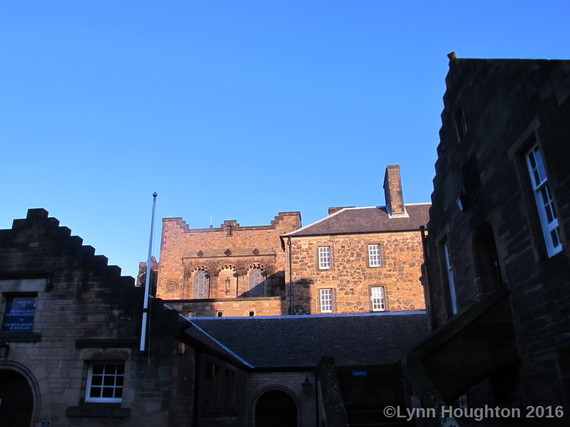 View inside Edinburgh Castle
You won't have to compete with throngs of other visitors that come during rainy August for the Edinburgh International Festival or the Edinburgh Fringe Festival.
It might be a wee bit chilly in Edinburgh this winter but you certainly won't end up with a blue face such as the one preferred by Braveheart William Wallace or, rather, Mel Gibson.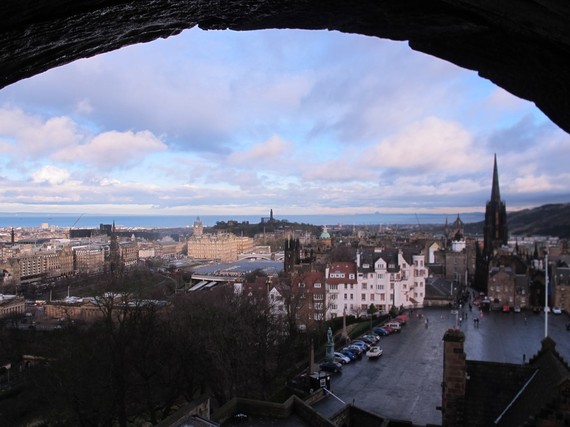 View from Edinburgh Castle
So come during the off season and try out: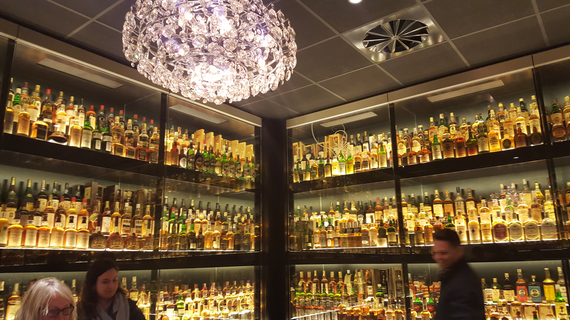 Image copyright Jonny Shelton 2016
In the past, I walked by this venue without a thought as to what might be inside other than another whisky tasting. But I tried the Platinum Tour to get a slightly more expansive experience and was surprised at how much I learned about Scotland's liquid gold. For instance, 2% of whisky evaporates while maturing in its cask and this is known as the 'Angel's Share'. Also while maturing in its cask, the whisky is kept under strict supervision by Her Majesty's Excise and Customs and not taxed until bottled for sale. The highlight of the tour was visiting the world's largest collection of whisky donated by Brazilian, Claive Vidiz. 3,300 bottles of Scotch whisky in total. Quite a staggering sight. Sláinte!
2) Haggis, Neeps and Tatties
In the deep, dark past, most folk living off the land would make do with what was to hand. Haggis is poor people's food, similar to England's black pudding, and is made up of the offal from sheep (heart, liver and lungs) minced with onion, oatmeal, suet, spices, and salt. Usually served with neeps (turnips) and tatties (potatoes), this is a hearty meal and more tasty than it might sound. Don't visit Edinburgh without trying this national dish.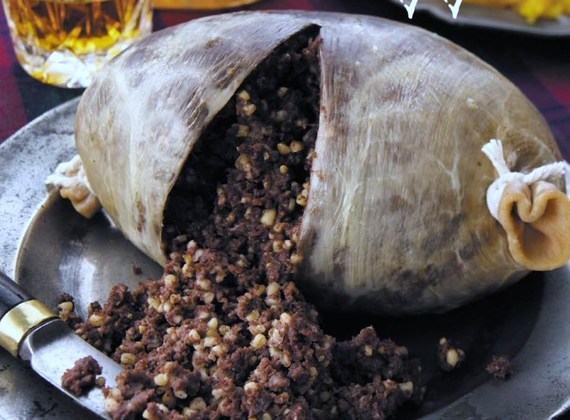 www.gallowayfamilybutchers.co.uk
3) Edinburgh Castle
Without the crowds of tourists, there is time to have a lingering look at the Scottish Crown Jewels and, also part of the exhibition, get to grips with the Scots' long fascinating line of monarchs. The prisons are interesting with lots of information about how inmates were treated in the 16th and 17th centuries. The Scottish National War Museum is housed here, too. But it's the views from the ramparts that win the day with Arthur's Seat in spectacular proximity. Quite thrilling to see the Forth Railway Bridge off in the distance.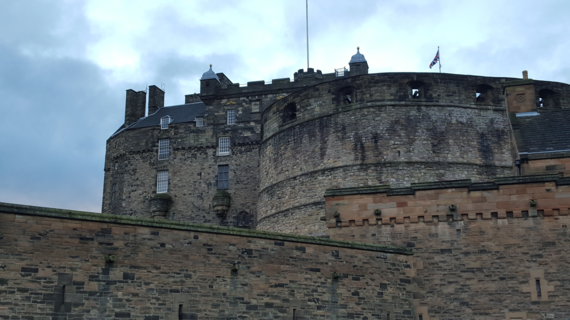 Image copyright Jonny Shelton 2016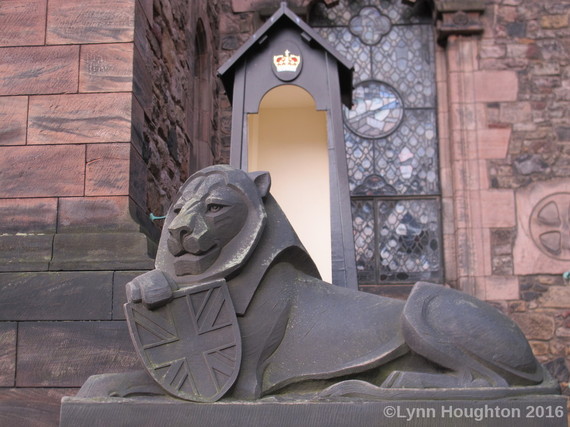 Lion guarding the church - Edinburgh Castle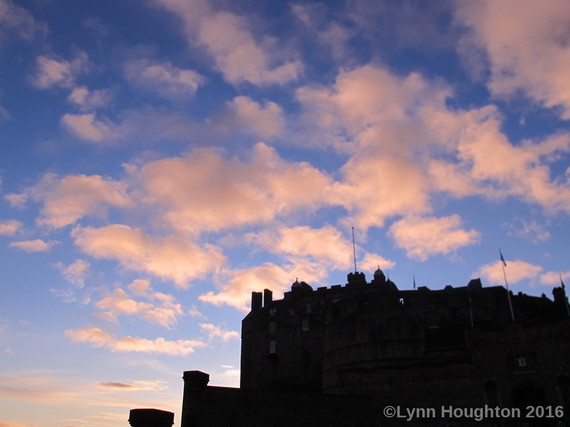 Edinburgh Castle at Sunset
4) Walk along the Royal Mile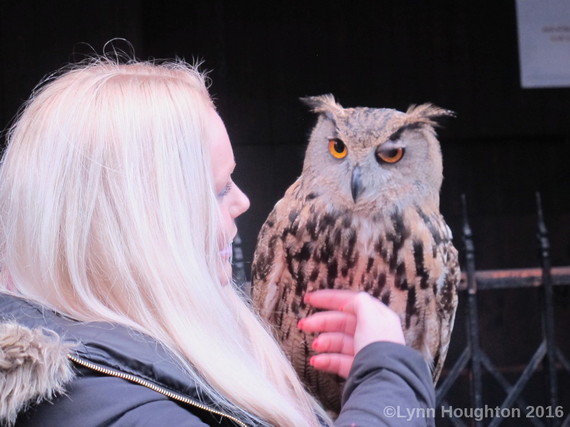 A barn owl makes a Royal Mile visit
This is the perfect opportunity to take a stroll along this historic mile and gawp at the architecture without being jostled by the crowds. You may even stumble across a falconer with an enormous barn owl willing to sit quietly on tourist's leather clad arms (for a small fee). There is space to browse in the shops and even a bargain or two to be had.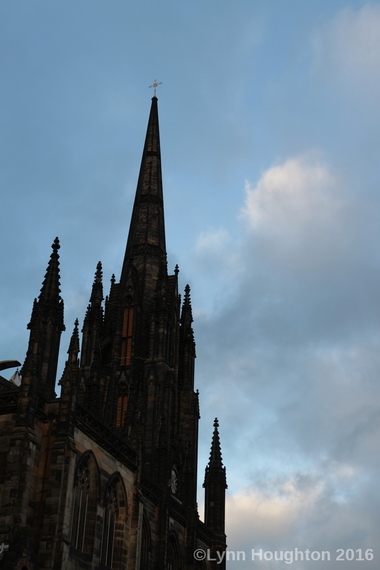 Spire of the General Assembly of the Church of Scotland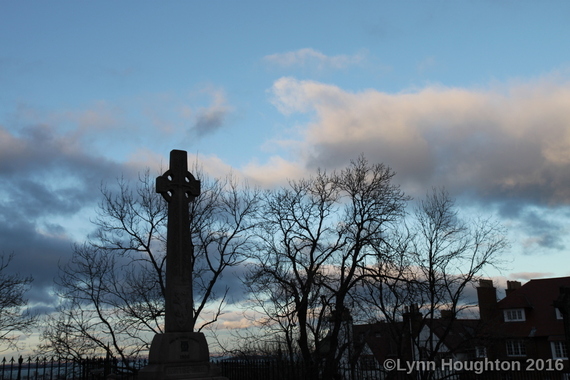 Outside Edinburgh Castle
5) Have a meal in a first class restaurant.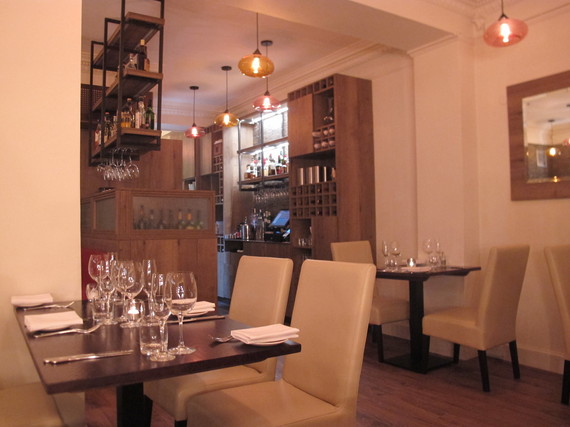 The Wedgewood Restaurant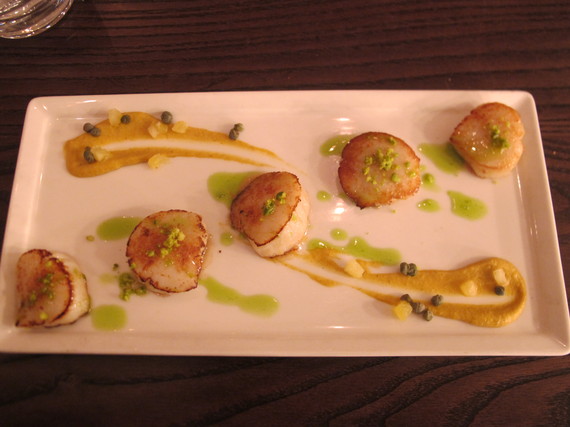 Sound of Mull Scallops
The intimate Wedgewood Restaurant on the Royal Mile is a hidden secret and, during the off season, you may just get that coveted reservation. Listed in the Sunday Times Top 100 in the UK, this restaurant is exceptional. In fact you could argue that Chef Paul creates art on a plate. Not only does it look delectable, but all the food flavours marry together perfectly for a memorable meal. The cheese plate, which features a gorgeous Grimbister cheese from Orkney, is a stand out. And you can't go wrong with the rabbit as your main course choice.
6) Climb Arthur's Seat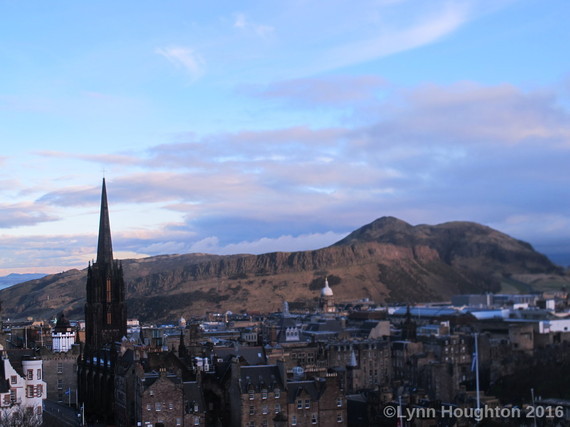 Perhaps the most remarkable thing about Edinburgh is the wilderness in the middle of the city! Arthur's Seat is an extinct volcano that now lies along the skyline appearing to be an enormous beast slumbering on its belly. Over the years, even as far back as the 17th century, developers wanted to put up restaurants or houses on the mountain but the local populace wouldn't allow it. Arthur's Seat is about a one hour easy climb from behind Holyrood and the reward for the effort of that climb is spectacular 360° views.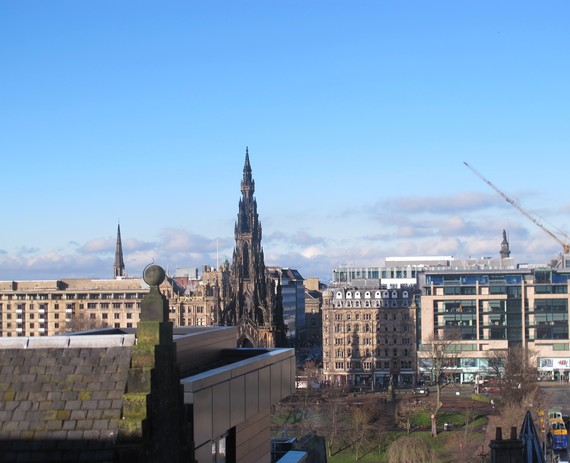 View from my apartment
I stayed at the Old Town Chambers off the Royal Mile. These self-catering apartments are housed in an ancient structure in Roxburgh Close and have completely modern facilities, comfortable beds and 24 hour reception. Cowshed products are a nice touch in the bathrooms. Prices start at £138 for a Studio. Contact host@oldtownchambers.co.uk or call +44 131 510 5499.
Visit www.thisisedinburgh.com  for more information.
All images are by Lynn Houghton unless stated otherwise.