This Friday is International Women's Day which is an opportunity for women to be recognised for their contribution to society in fields from politics, economics, socialism and science. I am lucky to be one of three sisters whose parents were completely supportive of all our educational choices and as a result they now have two engineers and one forensic scientist in the family.
My parents come from India and they both chose to settle in the UK so that their children had the opportunity to get a good education and set themselves up for independent life. That we are all girls was never an issue - there was never a vocation or career we couldn't do or that wasn't for girls. We were brought up with the belief that if you want to do something, you work hard, make your opportunities and you can do anything you want.
With the recent events in India highlighting some negative issues surrounding the perceived role of women in society, it is important to realise that many Indian families think like my parents do - girls are not a burden on a family and given the same opportunities as boys, we can still achieve the same success.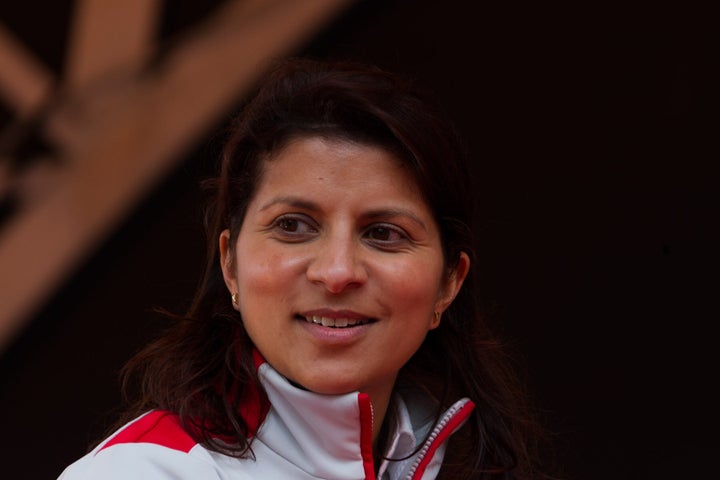 I was 12 when I knew I wanted to be an engineer, the same time that Teena my younger sister (who was nine at the time) knew as well. Two years later we both knew we wanted to be engineers in motorsport. And from that time onwards we strived to make sure that's what we were going to do. We sent hundreds of applications to motorsport teams all over the UK, asking for work experience or a chance to support them doing anything from making tea to playing with spanners.
For me, it took a little longer to get into motorsport due to University and my location, but I eventually got there, starting out as a mechanic with a club motorsport team. That was just the start and I have never looked back. Neither has Teena and today we both have very successful jobs with two prestigious works teams: I am with Audi Sport Team Joest who run Endurance Racing Cars and Teena is with Skoda Motorsport who run Rally Cars.
So how did we get here? Well apart from the work experience that has proved vital in learning the ropes, we both qualified as engineers, in my case in Aerospace Engineering with Materials Science and in Teena's case in Mechanical Engineering with an MSc in Aeronautics. Having left University with an idea of how to make a plane, I ended up at Jaguar Cars working as an Vehicle Refinement engineer which gave me one thing that I sorely lacked - a chance to see how a road car was put together, how it works, what it needs and how a variety of systems interact.
It wasn't motorsport but the six and a half years I spent there gave me a good grounding in the fields I needed to learn about. It also gave me a chance to realise that making road cars was not where I wanted to be, it was still motorsport. All the time that I had a full time job, I pestered anyone that would listen to give me a chance to show what I could do. After doing support work as a mechanic I moved on to doing data analysis and got my name mentioned around various teams.
After two years I quit my perfectly decent full time job and shifted my sights onto getting as much motorsport work as possible. Three months later I was talking to Audi Sport and in 2007 I became part of the sports car team. After three and a half years I was promoted into my current role of Race Engineer which was a huge jump. And it was either sink or swim. It wasn't smooth and I had some major hiccups and a lot of self-doubt. But in 2011, I made history by becoming the 1st woman to lead her team of engineers, drivers, mechanics and race car to win the 24 Hours of Le Mans with the R18 TDi. I did it again last year, this time with the R18 e-tron quattro, a diesel hybrid car and my team also won the inaugural FIA WEC Drivers Championship.
I am not treated differently to anyone else on the team and I was given an opportunity to take on a role that would be tough whether you are male or female. I am very lucky to work in such a technical field that is truly challenging and I hope that what both Teena and I do can open up the world of engineering and high performance to a wider audience. Supporting the High Performance event at the Science Museum on Sunday 10 March, I hope will go some way to showing that anything is possible... even when you are a girl!
Leena Gade will be giving a free talk alongside her sister Teena at the High Performance Festival at the Science Museum on Sunday 10 March.
Related