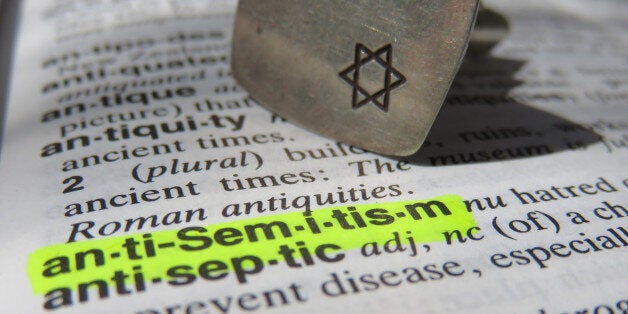 The findings of the Home Affairs Select Committee provide disturbing evidence of the rise of antisemitism in our country and we know since the EU referendum there has been a shocking increase in hate crime in our society. Discriminatory attacks are more prevalent on our streets and on social media. Racism is more widespread than it has been in a long time. Our vibrant and diverse communities are under threat.
We all have a duty to challenge this.
I want to be clear that I am committed to challenging antisemitism and racism in all its forms. Much of my activist life has been dedicated to anti-racist campaigning and it remains central to my purpose. I am determined to ensure that all students, including Jewish students, feel safe and are safe on campus and in society.
I am listening to the concerns of Jewish students and the Jewish community and want to offer reassurances that I will do all I can to combat antisemitism. As I've said before, I regret that my choice of words in the past has been interpreted as otherwise. I am sorry that this has caused offence - this was never my intention. Our movement has students who hold a variety of deeply held beliefs on Israel-Palestine, but this is a political argument, not one of faith or ethnicity.
I recognise that in order to be a trusted and effective leader, I have to take responsibility for what I say and do. I have done just that and revised my language to leave no room for doubt in my dedication to challenging racism in its entirety.
Like others in our sector, I am very concerned about anti-Semitism and hate crime across higher and further education. I believe this work is very important and it will require actions focused on the longer term, not just my time as president.
Since my election I have been working to build on NUS's longstanding record of fighting racism and fascism to develop an effective strategy to tackle hate crime and discrimination on campuses and in our communities. Previous research by NUS into hate crime has shown that students under-report and are unsure about where to seek support.
In this context we all have to do more to accelerate and amplify our efforts. NUS needs a robust, effective and long-term action plan to tackle antisemitism and racism and fascism more widely. It will take time to put this action plan together. It will need input from across the movement. It will need to be prioritised by all officers and staff and it will require collaboration with a range of organisations and individuals with credibility and expertise in this area.
Dialogue, scrutiny and constructive criticism will have an important role to play in driving the effectiveness of our work. So what are we doing to face these challenges?
• We have worked with the Holocaust Memorial Day Trust to develop resources for students' unions and activists on commemorating Holocaust Memorial Day.
• Research into the experiences of Jewish students on campus is underway, so we can gain a comprehensive understanding of their lives and the role that antisemitism plays in this.
• As part of NUS' interfaith and campus cohesion work, a leadership conference for women of faith - I Will Lead the Way - will take place in January.
• We will continue to support students' unions to become third party hate crime reporting centres and are currently seeking partnerships to explore all reporting mechanisms, on and offline.
• Specific work to tackle online hate and bullying - #NoSpaceForHate - is also underway. We will ensure that reporting on and tackling antisemitism forms part of this.
• We will be launching an online hub with the resources for SUs and groups to tackle antisemitism and all hate on campuses.
• An independent review of race and racism in NUS, which includes antisemitism, is being conducted by the Runnymede Trust. It is due to report soon and will inform our future work.
In the coming weeks and months, NUS will be consulting with campaigners, organisations and those in the student movement who have knowledge and experience of tackling the multiple strands of racism, xenophobia and discrimination.
• We are holding a series of round table discussions on different forms of hate crime. One of these will be dedicated to antisemitism.
• We are hosting a challenging hate crime summit for student leaders and activists to report back on these discussions, learn from your experiences and empower our movement to move forward on tackling these issues with confidence.
• We will be expanding Anti-racism and anti fascism work to also focus on regional mobilisation and trainings through the regional networks.
We are living in dangerous times. The HASC Report outlined that three quarters of all politically-motivated antisemitic incidents come from far right sources. This is a problem on UK campuses. The political and media rhetoric deployed in the run up to the referendum has generated a toxic atmosphere of racism and xenophobia in this country. The shameful actions of this government, from the demonisation of migrants to the attacks on international students, is fuelling this situation.
As NUS president, especially in the context of a post-Brexit Britain, I intend to do all I can in to eliminate all forms of hate. My intentions and commitments are clear and I want to work across the student movement to make this a work a reality. Unity is our strength. Let's work together and end hate now.