A destination that evokes images of famed historical sites, beautiful beaches and stunning landscapes, Indochina should be a destination on everyone's hit-list and here are just five of these highlights that make it one of the world's most appealing, exciting and unique destinations: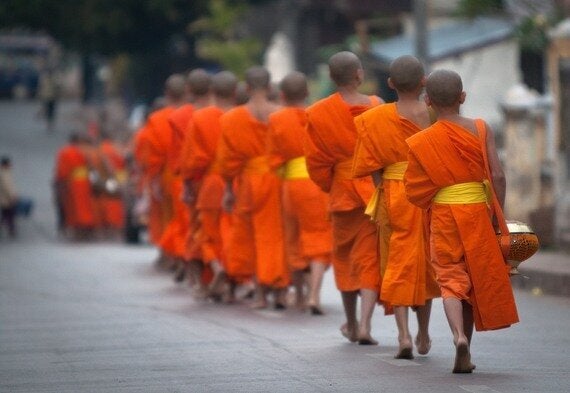 Food: The local cuisine in this region is up there with some of the best in the world. From street snacks in Bangkok to Vietnamese Pho and Cambodian Kampot pepper crab, there is a lifetime's worth of deliciousness to sample. Nowhere else in the world can you find fare that compares to the diverse, vibrant, colourful, and flavourful food found here.
Culture and History: Having been the stomping ground of some of the world's oldest civilizations, from the Angkor to the Javans and the Champa this means that the area is littered with fascinating historical sites, structures and relics that these ancient societies left behind - you can visit the pagodas of Bagan, explore the ruins of Angkor Wat, or gaze at thousands of perfectly maintained ancient temples throughout the region.
This region also has a lot of modern history that is worth exploring. In the twentieth century alone the region experienced the Vietnam War, the terror of the Khmer Rouge and the bombing of Laos. The constantly changing situation in modern-day Burma which is still adjusting to the incredibly high tourist demand of recent years, also shows that history is an ongoing process and that cities can change nearly before your eyes.
Culturally, Southeast Asia is far too vivid and diverse to sum up in any brief description. There are scores of different customs, traditions, beliefs, languages, lifestyles and fashions to throw yourself into and explore, all within a relatively small geographic area that is particularly straightforward to travel around. Many cultures within Southeast Asia do their best to maintain historical rituals even while modernity slowly takes its hold, so finding opportunities to learn about the culture first-hand is rarely too difficult.
People: Perhaps the single most memorable part of a visit to Indochina is the wonderful smiling, open, and happy people you encounter. Even though many of these countries have gone through hard times in modern years there is a strong feeling of optimism almost everywhere you go along with a desire to look forward and not back. Most visitors who spend a significant amount of time here will have at least one moving story of being invited to dinner during the Tet festival in Vietnam, taking part in a Laotian wedding reception, or maybe just a really interesting conversation with a tuk tuk driver in Cambodia or Bangkok.
Festivals: Another highlight of this wonderful region, its number of wildly colourful and captivating festivals. Many have their roots in the Buddhist religion and so intrinsically are part of the local culture making it all the more fascinating for tourists. Ranging from the craziness of Thailand's Songkran (Thai New Year which essentially ends up an enormous water fight), to Southern Vietnam's Ox racing festival, the Rocket festivals of Thailand and Vietnam, Cambodia's Water festival and the wonderfully serene Loy Kratong in Thailand. The majority of these festivities have their roots in water, with this region depending so much on this precious resource for their crops you will find a large part of most celebrations involving water in some way, whether you are on it, in it, or being covered with it!
Wellness/Spa: Arguably the home of the Spa, Indochina prides itself on wonderful wellness treatments and traditions. You need look no further than Thailand to find such ultimate wellness retreats as Chiva Som and Kamalaya, and no trip to Indochina would be complete without at least a handful of indulgent and relaxing spa treatments which often use locally produced ingredients in their products and of course traditional concepts and skills which are again an intrinsic part of the culture.