Call me old fashioned, but I still like to believe that the best way to meet people is in the flesh. It can be pretty fun to chat to randoms on Twitter or the blogosphere, but when it comes to forming deep, personal relationships, I just don't think you can get a proper feel for a person unless you've met them. I've been told I don't belong in the 21st century.
Thusly, I have always been skeptical about online dating, and I don't mean keeping in touch with your partner through the Internet if you're apart or in a long-distance relationship. Not saying it's super easy to meet people in person, of course. I myself have no qualms admitting that I am incredibly awkward and quiet and socially inept, so when it used to come to dating, it was never smooth sailing. I never knew how to deal with people - with the nice boys who genuinely took an interest in my life and asked a billion-trillion questions, the ready-for-sex ones who spouted the "can I take you home" invite within 30 seconds, the few shelling out free drinks in exchange for a kiss. But meeting people on the internet? How do you deal with someone you can't see? With someone who could look (not to mention be) totally different from what they project in their profiles? With someone you can't get a legit, first impression vibe off because they're at the other end of a screen?
When I was single and sort of searching, I couldn't bring myself to join a dating site for those reasons. Plus, I didn't want to pay for sites like eHarmony or Match because paying for love seemed kind of gross (no offense). And because the free sites out there, like Plenty of Fish and Ok Cupid were becoming the user-friendly booty call of 20-somethings everywhere, I just steered clear of any and all online love - or, more realistically, online-facilitated sex.
But I've remained curious. When so much of meeting someone (whether for the night or for the foreseeable future) and sizing up a person comes from body language and eye contact and first words, what are the dynamics of online dating? I always presumed the paid sites are for people more interested in serious, long-term relationships, while the free ones are predominantly inhabited by college co-eds wanting to have some fun. But I thought I would give it a go and find out for myself. I would create a profile with my real self-summary, legit photos (see the ones I chose below) and stats. I would be forthcoming about being a journalist. I would openly say that I am only interested in "friendship" and not "casual sex," "long-term," or "short-term," dating. The only thing I wouldn't broadcast was my intent to analyze all the opening lines I received and possibly share them anonymously with the world. I don't know if that was mean of me? I mean, I was honest about [almost] everything.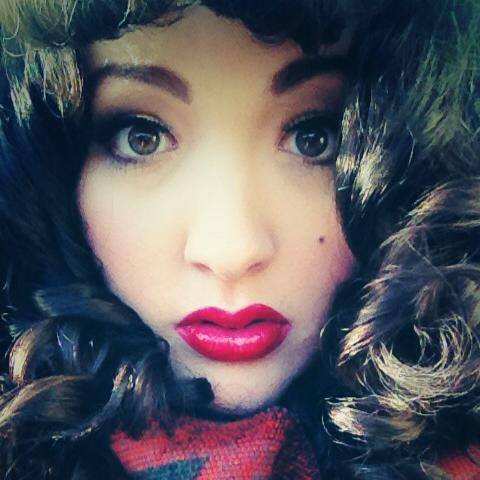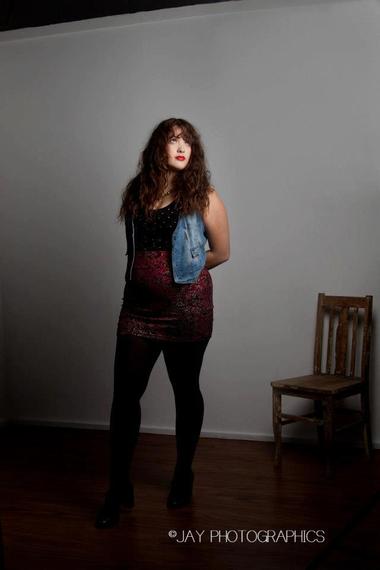 Overall, I pretty much found the same kind of mix that one would find in real life - which was kind of disappointing, but no less amusing. Of course, unlike real life, what you see in a picture on a dating site isn't necessarily what you'd see if the person was standing in front of you (which, I have to say, creeps me out ever so slightly).
The ones ready to get it on:
"Hello beautiful, I'm ____ and I just checked out your profile and I think you're really cute. I don't want you to think I'm rude or an asshole, I'm just direct and honest. I was wondering if you would be interested in meeting up for a drink and having sex at your place tonight or sometime later this weekend?"
"I want to put some black in your life. Or just in you."
"I've got my shit together and have a lovely apartment in the Lower East Side. Let me know."
"Not to be crude, but you know I'd come wherever you are just to tap that."
The ones who want to be friends based on similar interests:
"You like Fear and Loathing. Therefore, we're a match. You're also really pretty and sound cool and I think we'd enjoy taking each other's minds for a spin, if you'd like to meet up sometime and get to know each other."
"On the real, you look like a interesting lady and I would like to get to know. We should take a little time to figure each other out. And maybe just maybe we could kick it."
"So what is the single greatest adventure you have undertaken in your entire life?"
The ones who can't help sounding awfully corny:
"Wow. Gorgeous and interesting damn you must have a line of guys fighting to meet you."
"Oh my, your legs go up to the sky! I can rhyme."
"Hi there, I'm ____. And I just think you are absolutely beautiful and had to say it!"
The ones you don't know what the hell to make of:
"Wondering if you'd be interested in dolling me up and doing my makeup and all that jazz? We'd make the cutest lesbian couple."
"You remind me of Pebbles all grown up."
"I may or may not have a thing for really weird toes..."