As a personal shopper I often receive requests from clients for bespoke services and I enjoy coming across new designers and companies who offer these. It's definitely an option to consider if you're wanting something more special than wearing ready-to-wear clothing which is mass-produced. You will feel the joy of wearing a unique piece that has been made especially for you and expresses your individuality. It's also a joy to experience the whole process of creating the piece, prior to the end product - from the consultation, fittings, to fabric colour and style selections.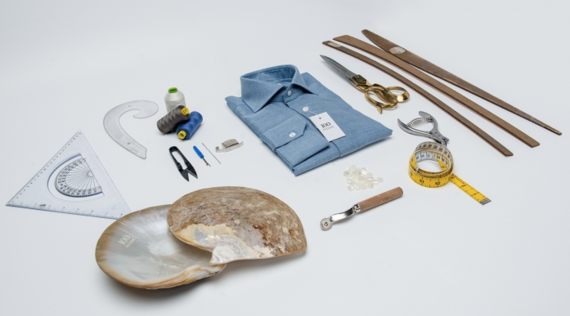 An experienced personal shopper can often provide you with recommendations for bespoke services they know and trust and have been particularly impressed by. This is important as I've come to find that the word bespoke can be over-used, used incorrectly, or confused with made-to-measure. You will find some companies may offer 'bespoke', yet the quality might vary greatly between them so as a consumer it is important to obtain trustworthy referrals.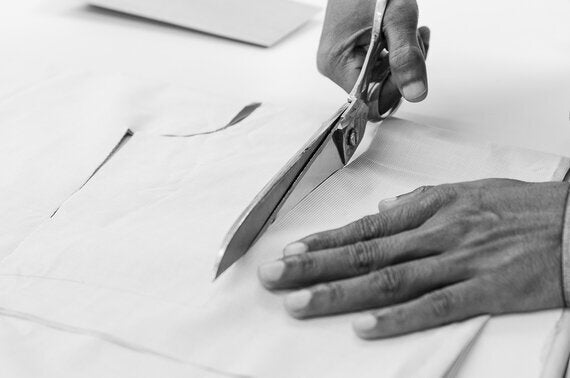 100Hands cut material by hand with scissors for all parts of the shirt. The level of pattern matching is very precise, which cannot be achieved by computer. (Image - 100Hands)
One company I was excited to come across which offers genuine bespoke services is 100Hands, a family shirt company from the Netherlands which has been in operation for over 160 years. They specialise in shirts and offer exquisite materials in fabric and button options, for instance Japanese cotton and Australian mother-of-pearl (a couple of my personal favourites!). The cotton is luxuriously soft and not prone to crease and having a high quality button selection honours the overall quality of the shirt (as opposed to a cheaper button which has the effect of bringing down the quality no matter how great the shirt looks overall).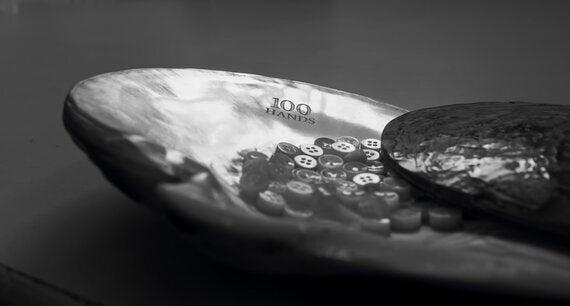 Australian Mother of Pearl from centre of the shell (Image - 100Hands).
The most important attribute of a great shirt and how attractive it makes you look is the fit. You could have the most expensive high-quality designer shirt available yet if it does not fit your body perfectly it will not flatter you. This is where the the most important feature of bespoke comes into play. Unlike made-to-measure or ready-to-wear, a bespoke service such as that offered by 100Hands requires several measurements to be taken in order to capture posture, for instance. In order to do this a pattern is drawn by hand as this type of precision is impossible to create by computer. Most of us do not have perfect proportions and as a personal stylist I often help people who have particular requests, for instance, short torso or longer arms, carrying a bit of excess weight in the tummy area - there are so many different variables. You want a garment which helps your figure look as proportionate as possible, which is key to looking your most attractive. For taller men or petite women, for instance, you may experience frustration in shopping when you find ready-to-wear designs just cannot adequately accommodate and you could feel like you're searching endlessly for the perfect fit.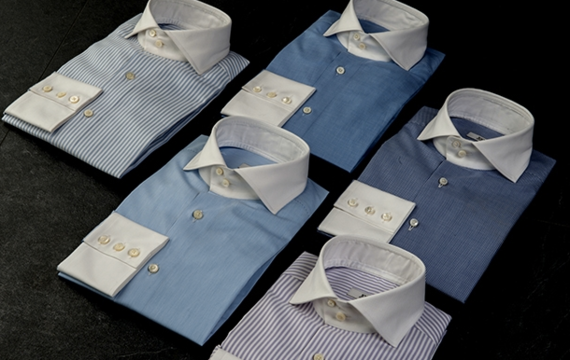 What is your most flattering shade of blue? A Personal Colour Analysisnwould help take the guess-work out of the endless selection of colour, print and fabric available. (Image - 100Hands)
Another advantage of bespoke is being able to choose the perfect colour, print or fabric which enhances your complexion. Obtaining a Personal Colour Analysis by a qualified personal shopper can guide you in this as they will be able to advise which seasonal colour palette flatters your complexion. Wearing your most flattering colours enhances your complexion so that your skin looks more radiant, your eyes brighter, and you obtain a more youthful appearance. Once you've received your Personal Colour Analysis choosing colour, print and fabric of your shirt will be easier as it takes the guess-work out of the endless variety of options available.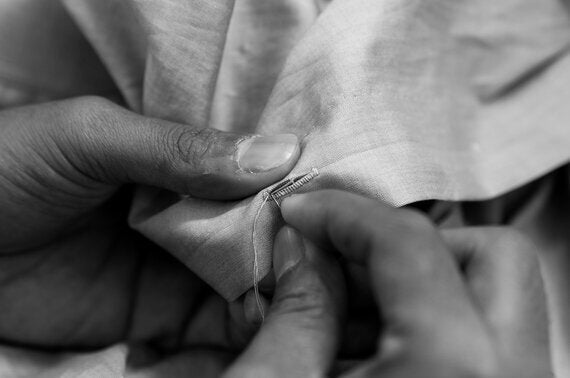 100Hands shirts are hand-sewn to achieve the highest precision, using a microscope for sewing the buttonholes. (Image - 100Hands)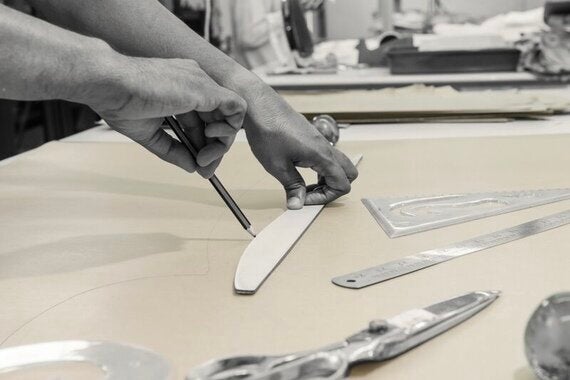 Depending on the client's needs patterns will be adjusted after the fitting. If the client has a bespoke fitting, the process can take several fittings. (Image 100Hands)