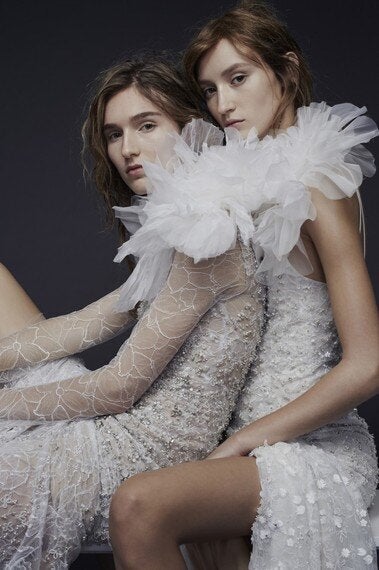 Say the words Vera Wang, and you instantly think about the world of bridal, and the creative genius of the designer who creates the most beautiful wedding dresses. imaginable. Ever since she started her first bridal collection in 1990, the bridal designer has been renowned as the ultimate designer to go to find a couture bridal gown.
She of course created the wedding gown Victoria Beckham wore to her marriage to David in 199 (which I attended when I was a reporter on OK! magazine), and has gone on to design bridal dresses for the likes of Chelsea Clinton, Ivanka Trump and Alicia Keys.
What I think is so clever about Vera Wang and many other of today's designers is their ability to recreate their designs to cater for their changing audience. Years ago, Vera Wang was renowned for creating princess style gowns, but her latest collection, demonstrates that both the bridal industry and Vera Wang herself have moved on enormously. 'Sexy, Sensuous, Skin. The seduction of cleavage, bare arms and legs... Young, cool and beaded.' Not a description normally you would associate with bridal or Vera Wang, but it shows that her latest collection is most definitely aimed at the next generation of fashionable & stylish brides.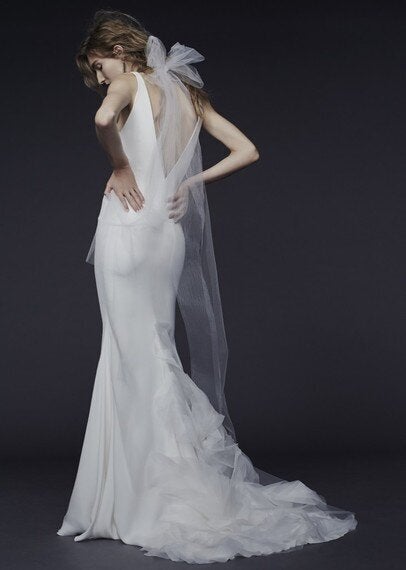 . Photograph by Vera Wang. I love the glamour of this light ivory v-neck halter silk crepe gown with double strap detail.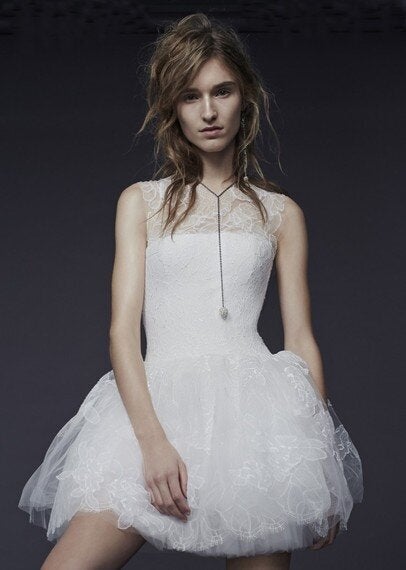 . Photograph by Vera Wang. How cute is this mini dress?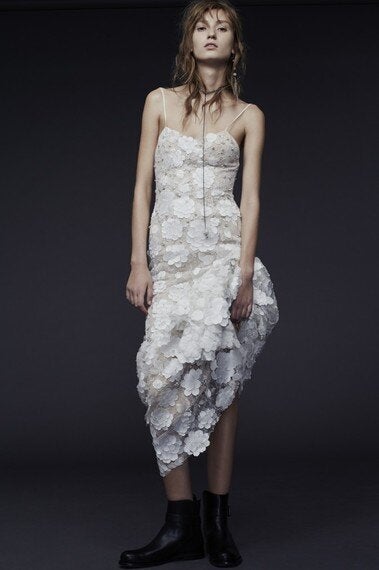 . Photograph by Vera Wang. Isn't this dress with hand appliqué lace and satin flowers beautiful?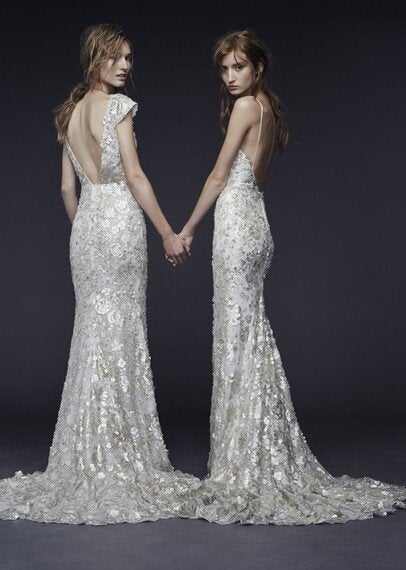 A touch of sparkle! I l adore the crystal and bead embroidery on these dresses.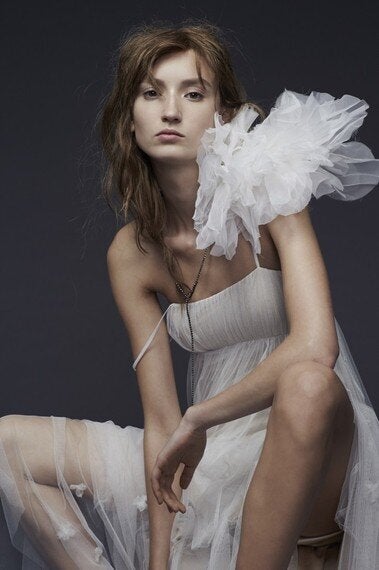 The hand appliqué silk organza flowers give this edgy dress a feminine touch.