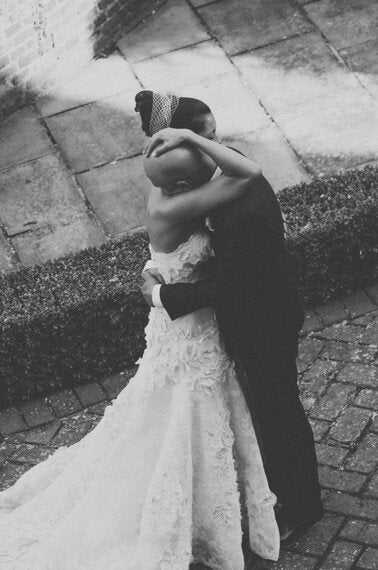 Photograph by Diana Patient.
I cannot stress how important I think finding the perfect photographer for your wedding is.
It is all too easy to leave finding and booking your wedding photographer towards the latter stages of your planning, but this is a BIG mistake. HUGE! Believe it or not, good wedding photographers get booked up a year if not more in advance.
Choosing your dream wedding dress, and venue may be at the top of your 'to do' list, but without an amazing wedding photographer to capture your big day, there is no point in thinking about everything else. You may think I am exaggerating the importance of finding the perfect photographer for your wedding, but believe me, I am not.
Think about it. You are spending an absolute fortune on ensuring your wedding is the best day of your life. Imagine if you leave finding a wedding photographer to the last minute and end up with someone you are not 100% confident with. Not only will you be worrying throughout your wedding, but believe me, you will end up with photographs that will leave you bitterly disappointed.
The day after, the month after, even the year your big day, your wedding will be fresh in your mind. But how about ten, twenty or even thirty years down the line? If you don't invest in a good photographer, you will end up looking at wedding photographs that didn't do your day justice. Not only will they be a constant reminder of 'what if I had taken more time to choose my wedding photographer?' but also your children won't realise just how amazing your wedding day was.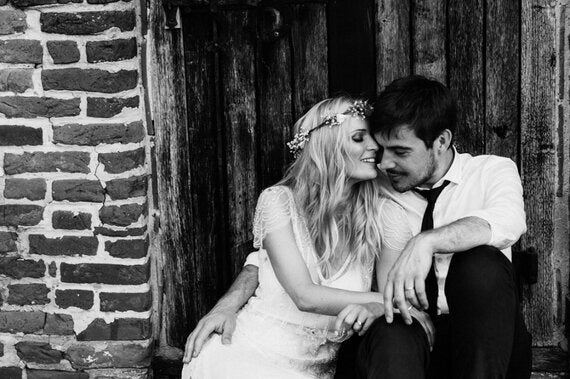 Photograph by Laura Babb.
So, how do go about finding the perfect photographer for your wedding. Here are my top ten tips.
1) Ask your friends who have recently got married for recommendations. Whatever you do, don't book a photographer on recommendation alone. After all, what suited your friend, might not suit you. Talk to the photographer on the phone and see if you have a natural rapport. Even if you are not sure, don't dismiss the photographer out of hand. Get him or her to meet you in person. Take your fiancé along too as it is incredibly important he is involved in the decision. You both need to feel comfortable with the wedding photographer before booking them.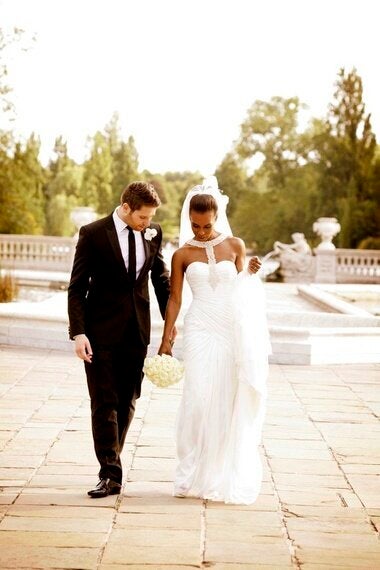 Photograph by Gill Flett.
2) Another way of finding the perfect photographer for your wedding is by looking at real weddings on blogs and in the real wedding section of bridal magazines. They will always list the photographer's name and contact details for you to get in touch. You can also meet photographers at national wedding shows and local wedding fairs close to where you live.
3) When you meet a wedding photographer for the first time, it is imperative that you look at his or hers wedding portfolio to get an idea of their photographic style. Does it suit the style of photography you have in mind? Are you looking for someone who has had a documentary style or perhaps a photographer with more of a fashion background? Ask the wedding photographer to let you have a look at a recent wedding? You will want to see all the photographs rather than just a selected edit to give you a real indication of whether they are right for you.
4) Obviously the cost of the wedding photographer will determine whether you choose them because they will have to fit into your wedding budget. However, I can not stress again the importance of not scrimping on your wedding photographer. Of course, you don't want to spend an absolute fortune, so it is important to meet a few wedding photographers to compare costs etc.
5) When you are meeting wedding photographers, ask them which venues they have worked at before. Although it is not imperative that they have photographed a wedding at your chosen venue, it is always more reassuring when they have as they will of course know the best photographic opportunities there. If they have worked at several well-known wedding venues, why not ring the venues and ask to speak to the wedding planners to get a personal recommendation from them?
6) If you are hiring a wedding planner, they will hopefully have a list of photographers that they would personally recommend. Again, it is still very important that you meet the photographer to ensure that they are right for you.
7) Once you have decided on your wedding photographer, think about having an 'engagement photographic' session before your big day. Not only will this give you and your fiancé an opportunity to get to know your photographer better so you will feel more relaxed in his or her company on your wedding day. However, don't view this as a wedding rehearsal as an engagement shoot will be very different to your own wedding.
8) When you are meeting wedding photographers, discuss what you expect from him or her. If for example you have spent months working on all the little details for your wedding such as the table plan and favours, ensure that they know that you will want them to go round the wedding photographing all these details, rather than just focusing on photographing family and guests.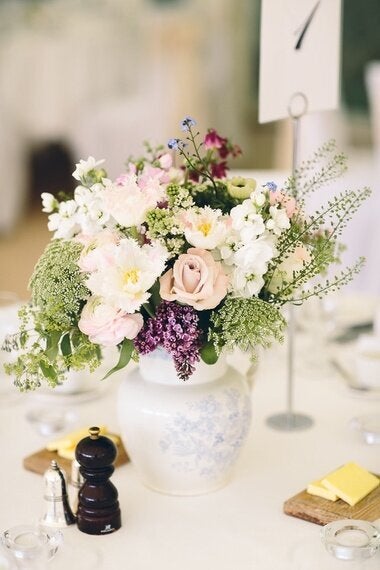 Photograph by Albert Palmer.
9) Don't be afraid to ask your photographer questions. If for example you are getting married in the summer at a beautiful stately home with an amazing garden, but it pours with rain on the day, ask him or her if they have any other suggestions of where you can have photographs taken. If they don't come up with a contingency plan, then you will know that they are not right for you.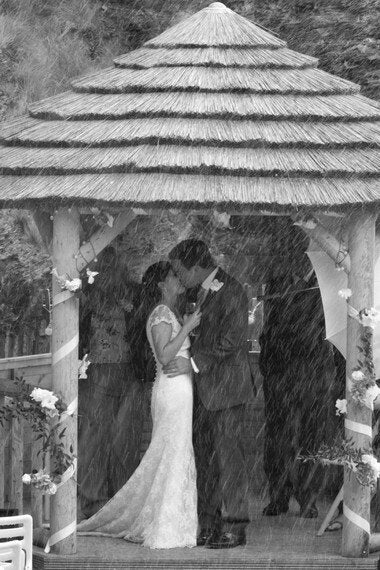 Photograph by John Nassari.
10) You may think you have found your dream wedding photographer, but if your fiancé is not convinced, don't go ahead and book the photographer. It is important that you are both on the same page, it is an important decision, so you both need to be 100% certain about the wedding photographer before booking them.