If you saw the BBC's recent documentary series, Inside Claridge's, you might have been amazed at the lengths that a luxury hotel will go for its guests. In one episode, staff were filmed ripping out a bathroom suite and replacing it with a Jacuzzi for a particularly demanding guest.
Rock stars, royals and the mega-rich habitually test the patience of hoteliers, and it's not (only) because they're spoilt prima donnas. It's because they understand the purpose of a five-star hotel: to provide its guests with whatever they want.
In contrast, ordinary folk tend to be a little overawed by such luxury. They're simply happy to be there.
Staying at a luxury hotel isn't cheap but it needn't be shockingly expensive. At Laterooms.com, I found several London five-stars reduced to around £200 a night, including the Westbury on Bond Street, where a double room was down from £470 to £202. Admittedly this is January, one of the quietest months of the year. But if it's luxury on a budget you want, this is a great time to get a deal.
So what can you expect when you turn up? Five stars above the door doesn't just mean plush carpets and marble bathrooms. Service is what you're paying for, and if you're smart you will take full advantage.
The pinnacle of service at a true five-star hotel is the concierge, a highly-trained and well-connected fixer whose services are at your disposal throughout your stay. He (or she) is often the key to squeezing the most out of your five-star hotel stay.
Once you've made your booking, contact the hotel to let staff know how they can make your stay more comfortable. Perhaps you prefer a particularly hard mattress or a certain type of pillow, or you favour a certain variety of tea. Exchange emails with individual members of staff to build a rapport. Once they see you're a discerning guest they'll go to great lengths to ensure you're happy - and you won't be fobbed off with a sub-standard room.
If you plan to combine your stay with a night at the theatre or a concert, don't buy tickets from a tout. Phone the concierge desk well in advance of your arrival. Often they can secure the best seats in the house at face value.
On check-in, ask about any events or activities offered free to guests. There may be a wine tasting, a yoga class or a manager's cocktail party.
When it comes to finding places to eat, throw away your guidebook and speak to the concierge, who can make personal recommendations and ensure you dine at the best tables. Even at the famous Danieli in Venice, the concierge found me a great-value local trattoria away from the tourist hordes.
A good concierge will rise to any challenge, whether it's retrieving lost luggage from an airline or finding a tailor to copy a favourite shirt. If you don't want to lug around shopping bags, leave them at the store and ask the concierge to pick them up.
At the hotel bar, ask to taste a few wines before ordering a bottle. A good barman will happily talk you through the wine list, give you free samples and throw in some posh nibbles. And it never hurts to be on first-name terms with the barman, does it?
Want your shoes cleaned? Leave them outside your door at night. Fed up with cartons of UHT? Call room service for fresh milk with your tea or coffee.
If you're lucky enough to have a butler, put him straight to work as soon as you check in. Ask him to unpack your bags while you enjoy a drink at the pool or explore the hotel. Although not a service widely advertised, many five-star hotels that don't have butlers will find a member of staff to pack or unpack for you - if you ask.
Butlers will also iron shirts and skirts, press suits, run shopping errands and generally act as your executive PA.
If you want some exercise, ask for a jogging map. And if you don't fancy doing the route alone, ask for a member of staff to join you. Sometimes one of the gym staff will accompany you - treat it as a free personal training session.
Whatever you do, don't feel bad at asking staff to go the extra mile. Why let the rich and famous have all the fun?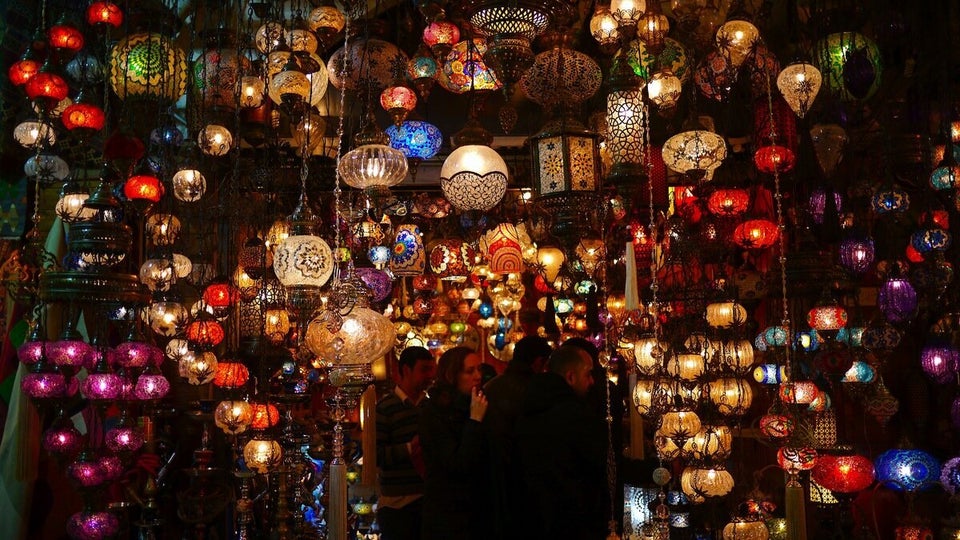 How To Negotiate At Tourists Bazaars