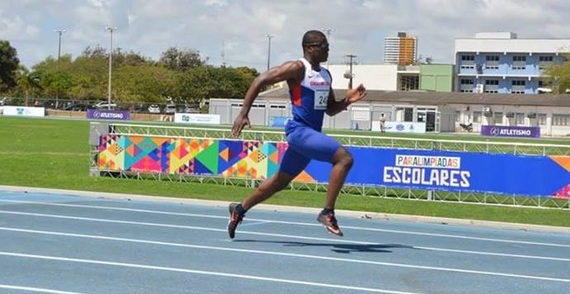 Souleyman Bah Rio 2016 Paralympian in action
What do we remember about the summer of 2012, if not sport?
The Olympic Games kicked off a patriotic wave of sporting fever, closely followed by the Paralympic Games - showcasing some of our finest athletes from the world of disability sport.
London 2012 saw unrivalled support for our celebrated Paralympians, who were beamed across our TV screens throughout the celebrations.
The games saw millions tune in to the Paralympic opening ceremony and was the first time in history the Paralympic games sold out. As fans flocked to watch GB's finest, such as Sophie Christiansen and Sarah Storey, take gold for the nation.
I can't recall a time when disability has been such a prevalent issue and at the forefront of the public's consciousness. This week will see the World Para Athletics kick off in London. Paralympic sport is coming home to our capital city and it's a chance for us to recreate some of the memories, and show the same support of five years ago.
We know that at this stage, one day before the start, over 230,000 tickets have been sold and the organisers are pulling out all the stops to match attendance levels at 2012.
It was only last year that disabled people told Scope they felt attitudes towards them had begun to change after London 2012. They believed the games had helped lift the negative attitudes they often encountered.
At the time of the Rio Paralympics last summer, 78% of disabled people told Scope they felt the Paralympics helped improve public attitudes and 82% felt they changed negative assumptions to disability.
Yet just one fifth felt that Britain was a better place to be disabled now than in 2012.
Scope spoke with elite disability gymnast Natasha Coates (below) and Paralympic sprinter Souleyman Bah (above) ahead of the World Para Athletics about their views on how attitudes to disability in sport have changed.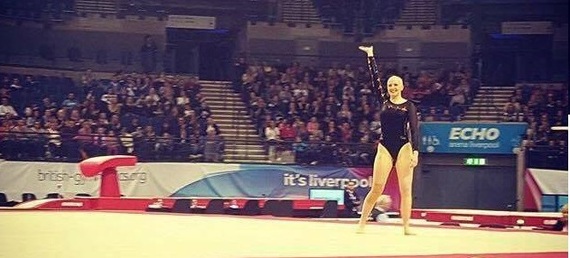 Natasha told us: "Things are improving, people are listening to what disabled athletes have to say. We are slowly breaking down barriers, but the one area that needs to change is that people need to know that disabled sport is just as important an mainstream sport!"
Souleyman added: "London 2012 gave disability sport a focus, an exposure and a celebration it has never seen before and the world accepted this with huge interest and curiosity. But para-sports needs more coverage and exposure on mainstream channels. There's still work to do."
These large-scale sporting events have the power to encourage inclusiveness and bring the nation together. Rekindling and continuing those same feelings and sentiments five years on from London 2012 is more important than ever.
Things are changing in this country. Notably, we have more disabled MPs than before and diversity is readily recognised across channels like marketing, advertising and the media. The impact of seeing disabled people in important positions in society cannot be underestimated - on public attitudes and on the aspirations of young disabled people.
There are 13 million disabled people in the UK, but progress towards every day equality has been slow. Disabled people tell us that they find it hard to access the care and support they need and the extra costs they face mean life can also be very expensive.
It's vital disabled people are listened to and given a voice to make change happen. The barriers that they face must be addressed and changing attitudes is one big part of this process.
A sports event may not seem important in the grand scale of things, but it brings us all together and can have the power to really change people's views. This is why it's important to get behind our para athletes over the next couple of weeks - just as we did in 2012, and again in 2016.
Let's show we care about disability sport again, but more importantly let's show we care about one another.
HuffPost UK Lifestyle has launched EveryBody, a new section calling for better equality and inclusivity for people living with disability and invisible illness. The aim is to empower those whose voices are not always heard and redefine attitudes to identity, lifestyle and ability in 2017. We'll be covering all manner of lifestyle topics - from health and fitness to dating, sex and relationships.
We'd love to hear your stories. To blog for the section, please email ukblogteam@huffingtonpost.com with the subject line 'EveryBody'. To flag any issues that are close to your heart, please email natasha.hinde@huffingtonpost.com, again with the subject line 'EveryBody'.
Join in the conversation with #HPEveryBody on Twitter and Instagram.