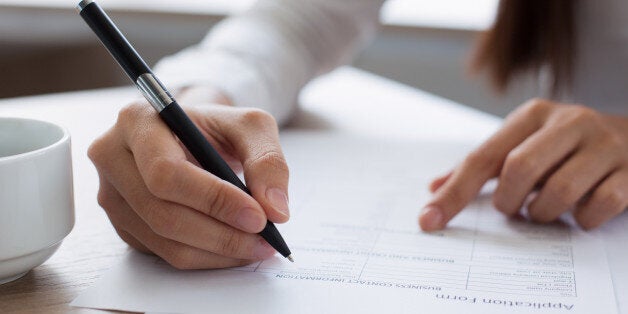 Getting a job in radio can be competitive, to put it mildly. Even so, it is possible to land yourself an interview if you know how to write a good cover letter. Here are some tips that will help you write a letter that grabs a recruiter's attention, and get your foot in the door.
Do your homework
The first thing you need to do before writing your letter is to do the research. Call the radio station in question, and check who your letter should be addressed to. Look into the station itself, and see what they specialise in. What are their audience like? You'll need all this information to write a good cover letter.
Sell yourself
You want the reader to understand why you're such a good choice for their station. You'll go into the details in your resume or application, so you don't need to do so here. However, do ensure that you show why you're so good for the job. For example, if the station has a news angle, talk about how you helmed the news desk at your last job.
Keep it short
A cover letter isn't meant to be an in depth document, so the best thing to do is to keep it short. Instead, think of your cover letter as an appetiser, something to entice the recruiter to look closer at your application. Keep it to a few sentences, but make sure you include everything that's important.
Use online tools to help
There are lots of tools out there that can help you put together a good cover letter. Here are a few that you should try out for yourself:
1. Resumention: The editors here can edit your resume before application.
4. Proofread Bot: Paste your letter into this tool to pick up on any mistakes.
Customise your letters
No two cover letters you write should be alike. Tweak and customise your letters, depending on the station and job you're applying to. Spend time with every application to make each letter unique. This shows that you've paid attention to the job posting, and that you have the skills to do the job advertised.
Proofread and edit
No matter what you write, it's vital that you proofread and edit. This is even more important when it comes to your job applications. Proofreading and editing will help you catch any of the mistakes that you made when writing. It will also show recruiters that you pay attention to the details without you having to tell them that.
Talk about your experience
If you've been able to land big names to interview on the air, tell the reader about it. If you've discovered new bands and talent, then say so. You need to show the recruiter that you've had success in the past, and that you can bring it to their company.
Be yourself
Hosting on the radio is all about personality, so let yours shine through. It shows the reader that you're a real person that can fit in at their station, and that you're the right person for the job.
These tips will help you get the most out of your application, and really show the recruiter that they should be hiring you. Follow them, and you'll see just how much more success you'll have in your future job applications.