There's little love lost between the neighbouring islands of Gran Canaria and Tenerife. If you want any evidence of this, go along to a derby between rivals UD Las Palmas and CD Tenerife. Whilst both, despite proud histories, find themselves in the Segunda A division, encounters are as fiercely competed as if the two were duking it out for the Primera Liga title. Indeed, the last time they played, police ordered a morning kick-off to ensure supporters from either side didn't drink themselves into trouble.
I'm a rarity in that I've been in the home ends of both UD Las Palmas, in their old Estadio Insular and new Estadio Gran Canaria grounds, and CD Tenerife, in their Estadio Heliodoro Rodríguez López. For in a past life in the UK, I was a football journalist. One who'd been commissioned by the much-missed Goal magazine to write about the Canarian football scene.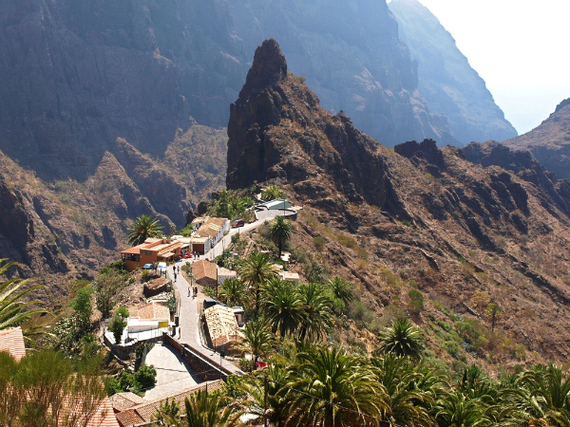 Photograph by therealtenerife.com
It was during that visit that I explored capital Santa Cruz de Tenerife for the first time. It seemed to conform more to my definition of a city than messy/messed-up Las Palmas de Gran Canaria. Although I've since learned to embrace the chaos and indeed now prefer my dirty own town to Tenerife's more sanitized urban area.
I also visited the university town of (San Cristóbal de) La Laguna. Tenerife's original capital and the first seat of learning in the Canary Islands was a delight of cobblestoned avenues and alleyways. What's more, it was raining. Which made me feel at home, along with the verdant countryside of the north of the island.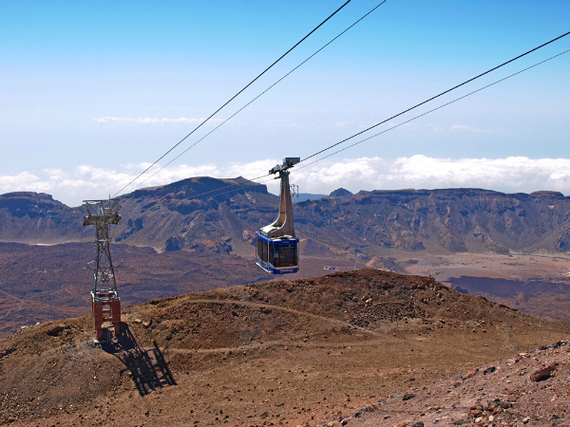 Photograph by therealtenerife.com
I received another trip down nostalgia boulevard upon my arrival at the Estadio Heliodoro Rodríguez López. On my editor's insistence, I was wearing a vintage Chelsea FC top as he wanted me to play the Brit-football-fan-on-his-hols card. Given that the average CD Tenerife fan seemed to share the fashion sense of an early 80s ShedEnder complete with CFC tattoos and scarfs, I was made to feel more than welcome. Unhappily for me and my new mates, Tenerife, then managed by former Argentina midfielder and future Real Madrid coach Jorge Valdano, went down 2-0 to Sevilla.
The next time I returned to Tenerife's shores was for Living Spain mag. They sent me to ITER's Casas Bioclimáticas in the south-east of the island; "to discover if the houses of the future are actually the homes of the past." Staying in a village constructed by prize-winning architects, I got used to scientists pitching up unexpected in my holiday home. It's a living laboratory, after all.
Photograph by therealtenerife.com
Before I started writing Going Local in Gran Canaria: How to Turn a Holiday Destination into a Home, my publisher asked me to read Going Native in Tenerife first. Andrea and Jack Montgomery never imagined holidaying on Tenerife, let alone living there. Which was very much how I used to feel about Gran Canaria.
I lapped up the purple prose of A+J, recognizing many of the experiences as similar to my own. That was the easy bit. Next came hours and hours of painstaking research and forcing myself to sit in front of a monitor and type something that would hopefully strike a chord with my readers.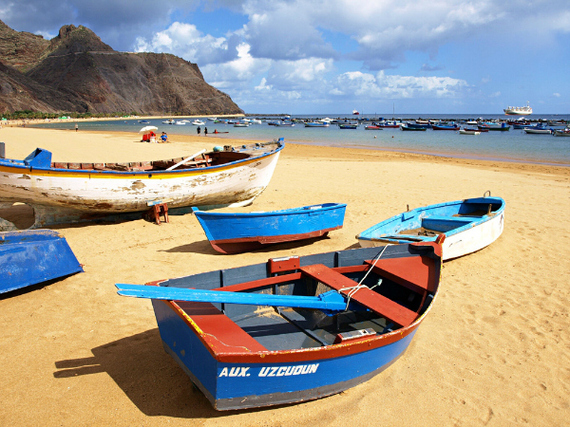 Photograph by therealtenerife.com
Months passed, and my now-finished text was rigorously subbed, although annoyingly, some typos remained undetected. My publisher asked me to approach authors of the quirky-guidebook-meets-expat-bible genre for cover quotes. And Andrea Montgomery didn't disappoint, declaring that "with a rare depth of insight, Matthew weaves his personal experiences through an engaging narrative to show us a different face to Gran Canaria."
Jack and Andrea are fellow members of a shadowy elite aka WABAS. It's a Facebook group which draws its membership from Writers and Bloggers About Spain. Also on the WABAS roll call is Majorca-based writer, Anna Nicholas.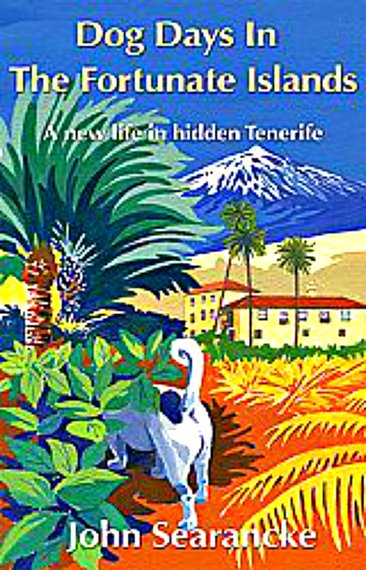 Anna was approached by first-time author John Searancke. He'd just finished his Dog Days In The Fortunate Islands. Could he possibly trouble Ms Nicholas for a quotation to splash across the cover of his title?
Except Tenerife's possibly Anna's least favourite place. So she passed on my details to John who promptly got in touch. Could he possibly trouble me for a quotation to splash across the cover of his title?
The wheel had come full circle. I gladly agreed to provide the quote. What I loved about John's book is that like me, and indeed Andrea and Jack, is that he's happiest in the north of our respective islands; a world away from the tourist resorts in the south.
It was whilst reading Dog Days in The Fortunate Islands that I also discovered John grew up in the East Midlands. After I emailed him with the quote, he told me that he was coming over to Gran Canaria with wife Sally for a short stay. Could I recommend anywhere to stay? Anywhere to eat?
The hotel I recommended was an easy pick. The Hotel Rural Finca Las Longueras is situated in the beautiful Valle de Agaete, where they have coffee plantations, tropical fruit farms, and vineyards. And the restaurant? Well, I thought he might be interested in a recent Spain-holiday.com article of mine.
We ended up meeting in La Marinera. John and Sally were enthusiastic champions of their Tenerife, a Tenerife far removed from that favoured by the bucket-and-spade brigade. They even invited me over and I can't wait to meet the characters and visit the places so lovingly depicted in Dog Days in The Fortunate Islands.