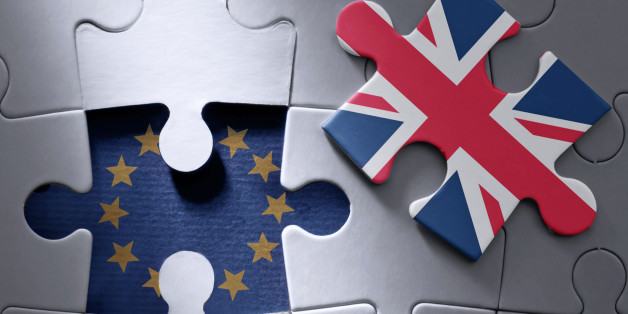 CharlieAJA via Getty Images
On Wednesday, the New European had on its front cover a rather incendiary headline: 'Skegness, it's so Brexit'. Such headlines, of which I'm sure there will be many more as the real business of leaving the European Union is carried out, can surely only serve to exacerbate the already-existing rifts in our society, after what was and will remain, a very close referendum result. Now is not the time to re-open old wounds in our society - and we must accept that however Brexit pans out, last June's vote exposed and uncovered the abysses and chasms that are present in our country.
I am all for magazines like the New European and even Remain-voting dating sites - as Ian Hislop said, "democracy works by people continuing to argue about the issues involved". There is every place in our 52-48 society for things like the New European, the 48% can and will be heard as our exit vote is realised. No side in any election should be airbrushed out of history, swept aside by dint of purely being on "the wrong side", as if somehow swimming against the tide. This is not a licence to lampoon however, and categorising communities based on their preference in the referendum is, to quote Chuka Umunna, "divisive and wrong".
By demonising seaside communities like Skegness, trying somehow to patronise their Leave-voting populations, headlines like these only serve to validate and vindicate the sense of lingering disdain these communities often feel metropolitan populations have towards them. This can only serve to solidify the 'us versus them' mentality that almost certainly played a crucial role in clinching the referendum for the Leave side. Such categorisation and marginalisation of voting groups will only lead to a sharp political re-alignment along the lines of the referendum, lines which may only deepen as the next nationwide vote looms, in 2020.
The referendum served to politicise people who'd never participated in British politics before, but attempting to compartmentalise the country based on this one vote, could lead to the effective alienation and political segregation of the nation. It is neither desirable nor encouraging for Brexit to became the centrifugal force in our democratic discourse. We must remember that whether you voted for Brexit in places like Boston and Skegness, or for Remain in places like Richmond upon Thames, it is the whole country that will be leaving the European Union in a few short years.
This assertion may serve to stoke Remainers' fears, and that is something that I, nor anyone else, should be setting out to do at this delicate and difficult time, but it is an assertion that transcends all refutation, because, short of a seismic stitch-up, the country is set to be out of the EU in the very near future. The referendum happened on 23rd June 2016, but unless we want its rifts and ructions to reverberate in perpetuity, because whether you live in Shoreditch or Skegness, surely in one way or another, we are all of us Brexiteers now.