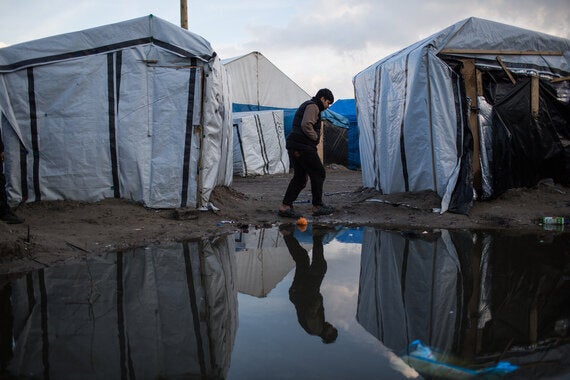 A young boy from Afghanistan who arrived in Calais unaccompanied. ©Unicef/Geai
Sexual exploitation. Forced labour. Trafficking. These are horror stories that no child should experience - and they're happening on our doorstep, every day.
These are the unbearable findings of a new Unicef study, released today, that reveal the scale of violence and exploitation that children are facing in the wretched camps in Northern France, like Dunkirk and Calais.
Many are children who have made the perilous journey across Europe, fleeing bullets and bombs, only to face more suffering and despair. They are desperately close to reaching a safe home with their families waiting for them here in the UK - and yet these children are finding themselves stuck in these dangerous camps for months on end.
From my trips as a Unicef Ambassador to Lebanon and Jordan, I have seen the hardships that children displaced by war face every day. Children like Majid who at just 12 years old is the sole breadwinner for his family of nine people. Children like Omaymah who has fought tirelessly for her right to an education and continues to fight for the same for other girls around her.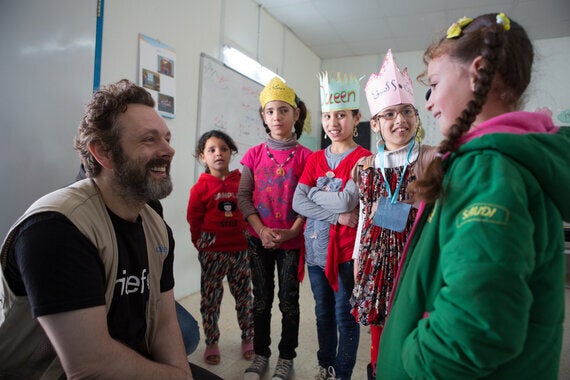 Michael met with children displaced by war in Jordan ©Unicef/Matas
The difference is the children I met are with their families. They still have their loved ones around them to protect them from the daily challenges they face. But in Calais and other parts of Northern France, many children don't have that safety. They are alone.
The stories from these children are incredibly hard to hear.
But we must listen to what they are saying. And we must do something to help.
Stories from young Ethiopian, Eritrean and Kurdish women and girls, describing instances of rape, of how the exchange of sex is being used to gain promise of passage to the UK, or to pay for their journey across Europe. Stories from Afghan boys forced to work to pay the traffickers the 'entry fee' they insist on before they are even allowed to stay in these squalid camps and inevitably putting themselves in danger whilst doing so.
Today the cost of crossing the English Channel has never been higher. Unicef's research estimates that smugglers and traffickers are now charging between £4,000 and £5,500 per person but for unaccompanied children, unable to pay these huge sums of money, this has forced them to take even more significant risks from committing crimes to raise the money to hiding in the back of refrigerated lorries.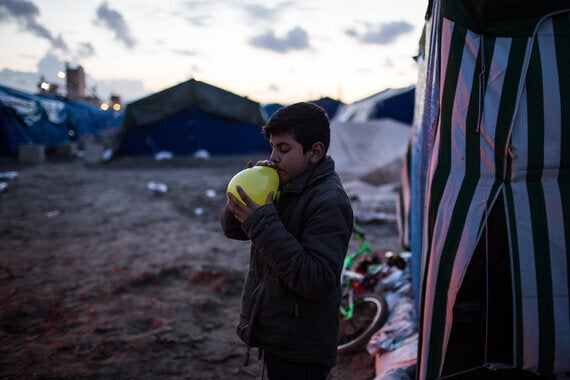 11 year old Ilad, from Syria, arrived in Calais alone ©Unicef/Geai
Right now we know that there are at least 157 unaccompanied refugee children in Calais who have the right to be reunited with family members in the UK. The government has said that unaccompanied children should be brought to the UK if they have family here, but these children's cases are moving too slowly.
This should be a quick process and could be a quick win for the government, as it were, to ensure that at least the most visible of the many unaccompanied refugee children struggling to survive across various European countries are safe.
Unicef UK's campaign is asking the Government to ensure that these 157 children's cases are processed as quickly as possible and that sufficient resources are dedicated to making the family reunion process function more effectively. We need to ensure that children receive reliable information, in a language they understand, about this process and have access to quality legal assistance so that their requests to be reunited with their families can be submitted as quickly as possible.
The government can change this, right now.
More than 100,000 people have already joined me and Unicef in calling on the UK government to ensure that this happens and that children are reunited with their families. Please join us. unicef.uk/familyreunion
Popular in the Community