Lord Hanuman is one of the most popular idols in the Hindu religion and is worshipped as a symbol of physical strength, perseverance and devotion. The 'monkey god', is revered by Hindu communities around the world, including a considerable segment of the population on the paradise island of Mauritius.
Upon visiting the Island, the presence of Lord Hanuman can be strongly felt as representations of him adorn the public spaces and the Islanders own homes. Yet, although this monkey iconography is part of everyday life and widely celebrated, a cruel paradox occurs as the living and breathing monkey inhabitants of the island are not treated with the same reverence and suffer greatly.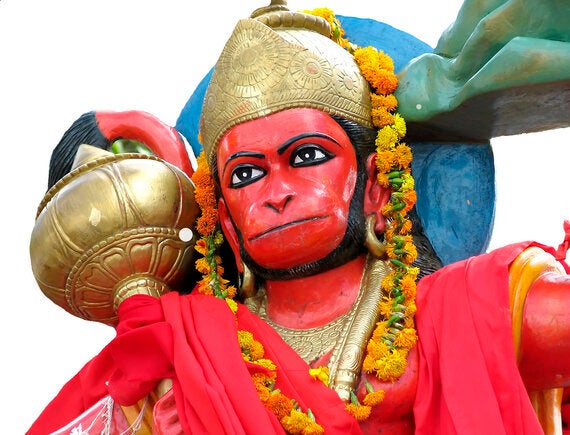 Save our Monkeys is a project managed by the BUAV, an international animal protection organisation, based in the UK, and we are campaigning for an end to the trade in monkeys on Mauritius. Mauritius is known as Paradise Island but it needs to be paradise for everybody, including animals. The very concept of Hindu culture emphasises the spiritual equality of all living beings and we urge all Hindus to employ this compassion and take action to speak out for the suffering primate population.
Mauritius is one of the world's largest suppliers of primates for the research industry, exporting many thousands of animals each year primarily to the USA and Europe; many to the UK. The animals, trapped in the wild, are bred in their thousands in large-scale facilities on the island. They spend their lives behind bars; their infants taken away from them to be later exported to suffer and die in laboratories around the world.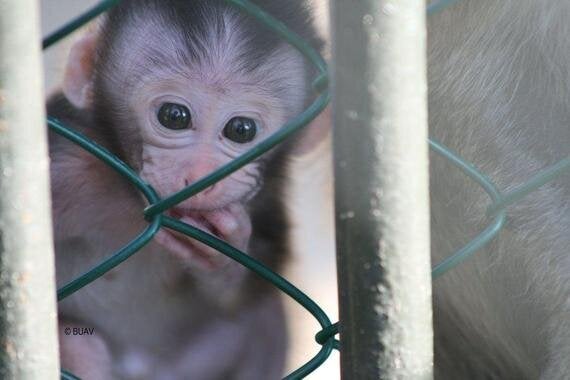 The Save Our Monkeys Mauritius campaign is appealing to the international Hindu community to help end the trade in monkeys for research in Mauritius. The appeal has been launched with the international release of a powerful new song sung in Hindi calling on Hindus to speak out for the exploited monkeys in Mauritius.
The song, entitled Vaanaron Ka Udhaar (Save the Monkeys) asks why the Hindu community can continue to worship and pray to Lord Hanuman when such terrible cruelty and suffering is being inflicted.
The composer, Anand Nithoo, a Hindu himself, explains 'This song is an appeal to everybody who worships Lord Hanuman. For Maha Shivratree, our most widely celebrated festival; more than 400,000 people go to Ganga Talao to pray. How can we pray yet at the same time allow such cruelty to happen to monkeys here in Mauritius? I urge the Hindu community to speak out against this suffering.'
Hinduism is the third largest practicing religion in the world so the power to end this suffering really does lie in their hands. We hope our appeal will resonate with those who worship Lord Hanuman and spur them to on to protect the monkeys of Mauritius who desperately need their help.
Related