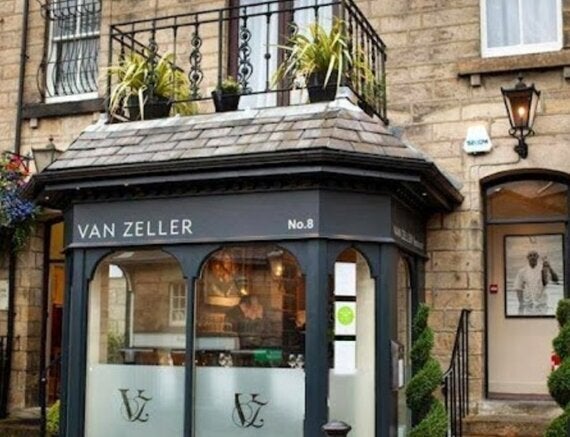 Many UK diners prefer to refer to The Good Food Guide rather than the revered Michelin Guide, spoken by some only in hushed tones as if it were the be-all and end-all of restaurant standards. But the Good Food Guide is compiled on the basis of many more reviews by a mixture of professional food critics and avid diners, giving a more egalitarian approach. So when I saw that Van Zeller's Restaurant in Harrogate had been the Readers Restaurant of the Year in the 2013 Good Food Guide, I knew we were in for something special.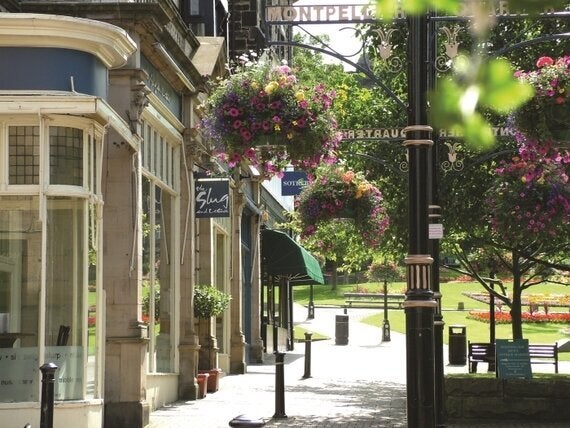 In fact it was surprising we didn't trip over some awards when we entered this modest but attractively modern-looking little restaurant in Harrogate's Montpellier Quarter. Chef Tom van Zeller was Game Chef of the Year in 2014, and they've won awards for Best Service - which was hardly surprising given the friendly but professional service we enjoyed from the moment we opened the door till we were handed our coats as we left.
The dining room's small and intimately lit, the design combining the informality of the wood-panel flooring and the stylish look of the pale-coloured walls with accent colours, black leather chairs and table-cloths looking like they were ironed just ten minutes ago.
It's a design that seems to reflect the chef's attitude to food too - as much local seasonal produce as possible (duck, chicken, salmon, smoked eel), but stylishly presented and with flavour surprises being the accent colours in the dishes.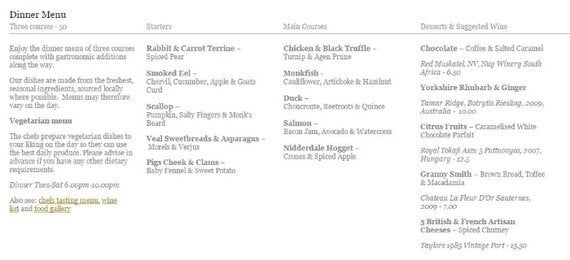 There was a choice of four home-made breads, including a garlic bread and a rosemary and fennel bread, and we just knew from the start that this was not going to be one of those places where the bread would come round once so you'd better choose wisely. You can't decide? Have one of each. The amuse-bouches sound simple but were heavenly bites: a kind of salmon fishcake and a cheesy bread that was as light as air.
We had the 3-course fixed-price (currently £50) menu, and given the quality of the food and the extras (bread, those amuse-bouches and a few palate-cleansers from the kitchen), it was superb value. For our starter it was that decadent treat, foie gras, intriguingly combined with passion fruit and miso. And what a flavour power-punch that was.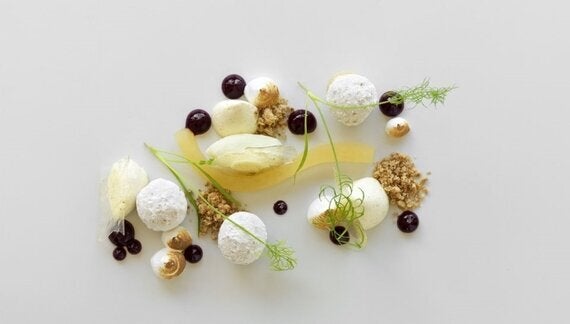 As were the main courses, tender slices of mallard combined with choucroute, baby beetroots and quince, and salmon with avocado, watercress and a bacon jam - yes, really. You knew that here was a chef who both knew and loved his ingredients, and was both serious and playful with flavours. It was no surprise to learn that Tom van Zeller has worked with Raymond Blanc and Tom Aikens, amongst other top chefs, and his business partner in Van Zeller's, David Moore, is also behind London's Pied à Terre, with its two Michelin stars.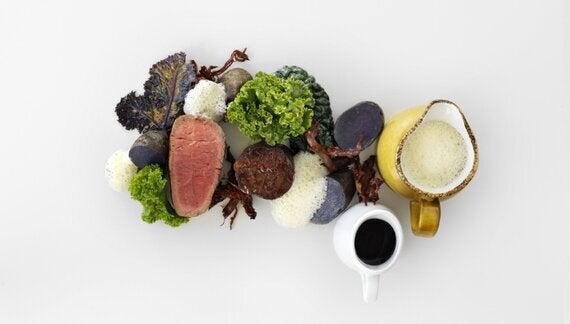 You also knew that no matter how full you were, you were not going to miss the desserts, because if nothing else in the north of England they love a good dessert. Not at Van Zeller's the chunky pudding, though, but instead desserts were arty rather than hearty. Blackberries came with yoghurt, mint and black pepper, while raspberries (why can we never find raspberries that taste this good?) were served with a caramelised white chocolate and - a Yorkshire nod - the local gingerbread cake known as parkin.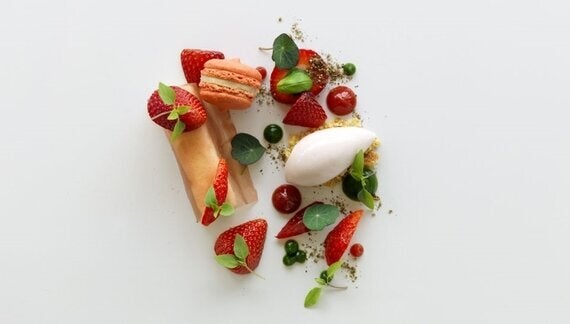 We stepped back out onto Montpellier Street with the only feeling you need after going out for dinner - that you couldn't have found a better way of spending the evening, and you can't wait to return.
For more information on Harrogate and the surrounding area see the Visit Harrogate website.
All photos courtesy of Van Zeller's Restaurant and Visit Harrogate.