After tasting the Caribbean delights on offer in Bristol I continued my search for new and unexpected foodie experiences to photograph in the U.K. This time I found myself in North Wales.
Now, we've all seen the words 'farm-to-table' on trendy menus in restaurants that boast about sustainability, but how many of us have actually seen with our own eyes where our food comes from? The trend for knowing that our food is local and sustainable has been around for some time, but are discerning diners now wanting more? Rather than simply knowing that our food has come directly from the farmer down the road, or the cheese producer a few miles away, there's an emerging trend of wanting to see, and experience for ourselves, what farm-to-table means instead of just talking about it.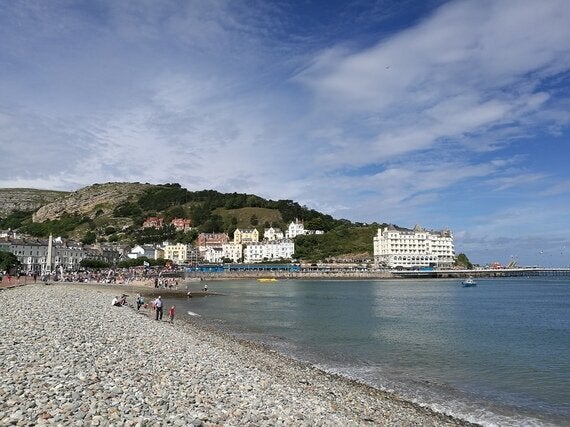 Llandudno beach shot on a Huawei P9
In a small corner of North Wales, where lobsters are hauled in from the rocky depths surrounding the Great Orme, this concept comes to life thanks to Carl Davies' Sea Fishing Trips. I'm always encouraging people to get out of their comfort zone and try new things, so I jumped at the chance to photograph a lobster safari and discover what farm-to-table really looks like up close.
Carl's father was a navy man who returned to his hometown of Llandudno to settle down, bought a boat and began taking keen anglers on fishing expeditions around Conwy in the 70s. Although the boat has been upgraded since then, marine biologist Carl has kept the family business true to its roots, offering angling trips as well as shorter lobster safaris to locals and tourists alike.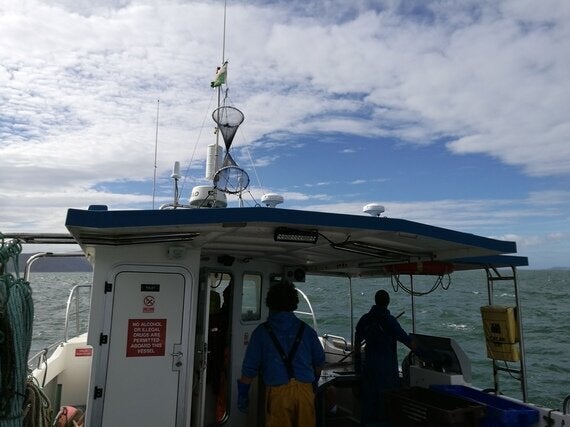 On board the Lobster Safari shot on a Huawei P9
I joined Carl and fellow skipper Will from Beacon's Jetty at Conwy Morfa, aboard the Gwen-Paul-M, which promptly headed for the rocky outcrops of the rugged Great Orme. The two hour safari trip isn't just a chance to take home a fresh lobster and capture shots of the beautiful scenery, it's an opportunity to learn about the creatures, their behaviour and how local fishermen work hard to ensure their business is sustainable. From using specially-designed lobster pots that allow undersized catches to escape on their own, to returning berried lobsters (females carrying eggs) to the water so they can reproduce, sustainability is a cornerstone of Carl's operation.
Even after returning a number of undersized or berried lobsters to their natural habitat, I was able to choose from over a dozen freshly-caught lobsters of varying sizes and colours. After selecting my favourite it was just fifteen minutes down the road to the regal St. George's Hotel on the promenade of Llandudno beach. Here I met with Chef Chris, who prepares locally-caught seafood for the hotel's award-winning restaurant, The Terrace.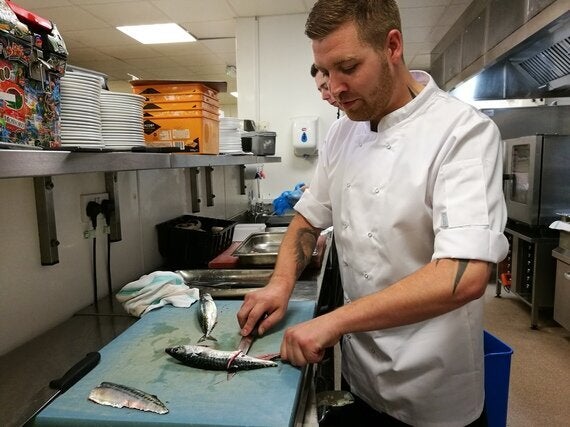 Chef Chris at St. Georges Hotel shot on a Huawei P9
There's no better way to enjoy lobster than when it's prepared in a classic dish, and that's exactly what Chef Chris decided to create with this beautiful, locally-sourced ingredient. He began by steaming the lobster, then scooping out the white meat, cleaning the shell and dressing it with the tender steamed meat. He then added a creamy thermidor sauce, sprinkled it with grated cheese and placed it under the grill until it had turned golden-brown.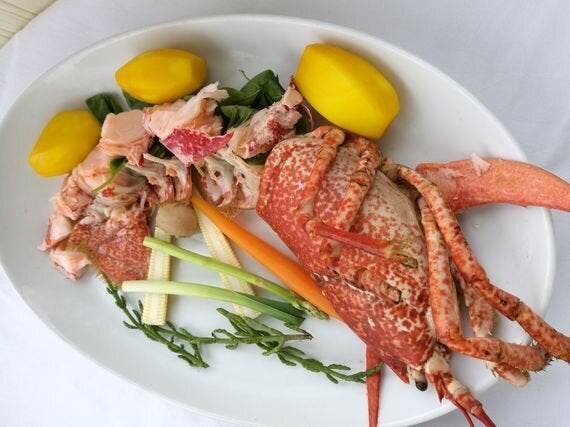 Freshly prepared lobster shot on a Huawei P9
A luxurious dish like lobster thermidor will outshine anything else on the plate, and so Chris served mine with a simple green salad which contrasted beautifully with the pinkness of the lobster, not to mention a view of the ocean where the lobster had come from just hours earlier. I took some photos for my feed on my Huawei P9 and then I was able to tuck in. Food surely doesn't get more farm-to-table - or more sustainable - than that!
Now I am off to Manchester to get stuck in to some Levantine cuisine.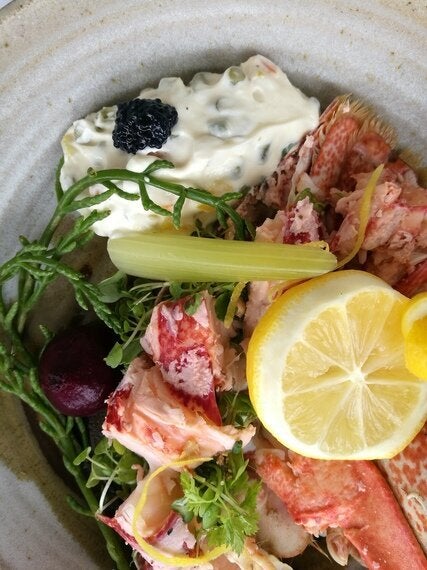 Lobster thermidor shot on a Huawei P9