I have recently caught the travel bug, something further enhanced by a recent trip to Switzerland which i wanted to put on your radars.
St Moritz is well known for its impeccable scenery and pristinely glamorous image, yet it wasn't until I visited that I realised just how perfect a city it truly is. From the smaller back streets to the main shopping street of Via Serlas (where I hear even the pavements get hoovered) it is a city that teams with pride and is all the better for it.
Encapsulating both the quaint perks of an alpine village and the cosmopolitan ambience of a bustling city it has everything you need for a respite from day to day life. Nestled perfectly between Zurich and Milan, St Moritz is in an ideal location, and with Lake Como not too far away you can get away for a little Mediterranean action if needs be.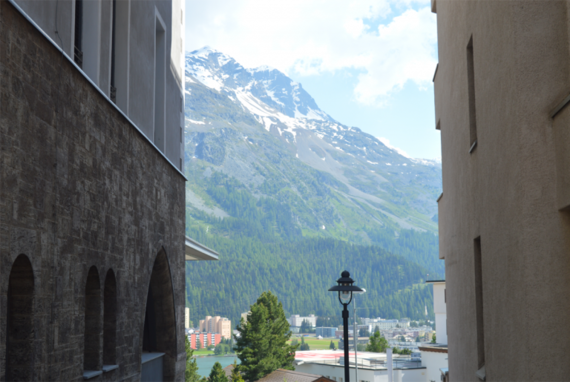 The scenery really is breathtaking and something it's hard to describe without being there. The rugged mountains boasts a multitude of green shades and soft piles of snow nestle neatly on top. In summer time the weather can be temperamental, yet whether rainy or bright blue skies it never looks dull, drab or grey.
I arrived in St Moritz from Davos by train (you can read about my Davos trip here) and I was surprised at the different feel between the two Swiss destinations. Whilst Davos is sleepy and quiet, St Moritz is more built up and urban, though the countryside feel remains.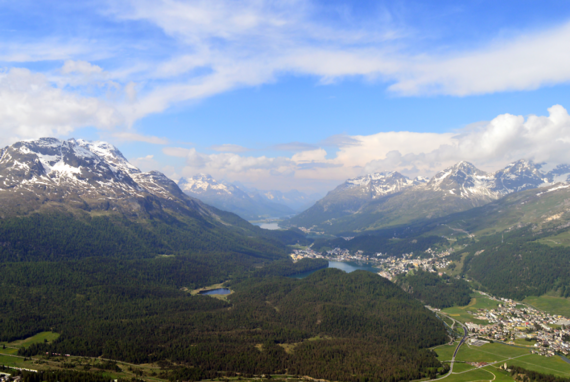 I stayed in the Jugendherberge St. Moritz Youth Hostel, a modern building in the most beautiful location. Situated a short bus ride from the centre of town and with a bus stop right outside, it offers breathtaking panoramic views of the mountains, forest and lakes without being too far away. The Hostel has 13 twins rooms with washbasins and shared shower rooms, 16 double rooms with a shower/ WC, 8 quadruples with shower/ WC and 54 quadruple rooms with a washbasin and shared shower rooms.
The thing that hit me most about this hostel, is how un-hostel-y it feels. It feels classy, modern and more like a Hotel. Swiss architecture is evident both in the contemporary detailing throughout and also in the private dining room, a classic and historic area to enjoy a traditional swiss meal with just your group. As well as a beautiful outside area with a fire pit for winter evenings and a BBQ for the summer, it also boasts five lounges, one bistro space, a children's playroom, a games room, TV room, guest laundry room and a storage room for ski/ sports equipment. Wifi is free in the downstairs and lobby area, but inaccessible in rooms so as to promote socializing downstairs. I was lucky enough to have a room to myself and it was spacious, modern and clean with beautiful views from the window. Fresh fruit was provided as was a tourist magazine on the area - you really feel looked after.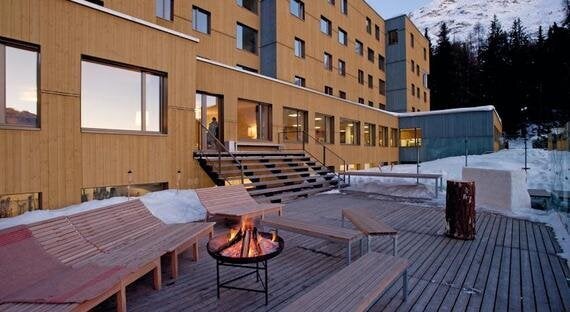 About a fifteen minute walk from the Hostel, through the beautiful swiss greenery and mountains and you come to Lej Marsche, a beautiful lake perfect for swimming, sunbathing and taking in the surroundings. Thanks to the forty BBQ's strategically placed around the lake, it is also the ideal spot for lunch, dinner or roasting marshmallows under the stars.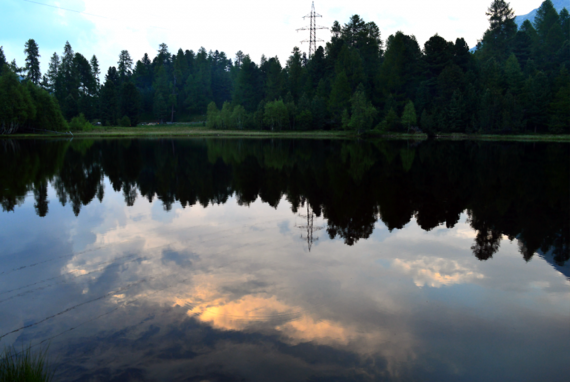 If it's raining or if you fancy a little rest and relaxation, head to St Moritz Clinic Estate- St Moritz Spa, Signal. You can get the bus number 3 from the Hostel and not only is this an ordinary spa, but it also holds the famous St Moritz spring water and was the birthplace of spa tourism in the city. It's well worth bringing your water bottle and reaping some of the health benefits from the natural spring.
St Moritz is home to a whole myriad of beautiful walking routes you'd be crazy not to venture up the mountains. You can take the Muottas Muragl funicular railway up, then choose from a number of different routes. Ours was relatively flat, giving us the chance to really enjoy the views and take in the surroundings. It took just over two hours and led us to the Alp Languard restaurant and chair lift back down.
The views were absolutely breathtaking and some of the most beautiful you'll ever see.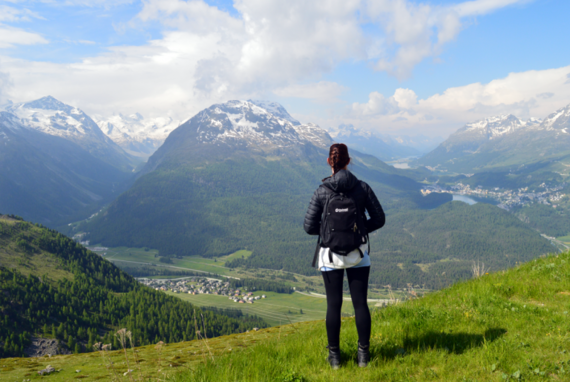 A short walk from the base of the chairlift there is a complimentary Pumptrack bike area which is ideal for cycling fans to practise and play on.
If you have never tried your hand at Paddle-boarding, Switzerland is a pretty good place to start and somewhere which will set the bar high for any future experiences. Silvaplana Lake is a bus ride from the Hostel and their windsurfing centre offers a whole range of watersports to try. I tried paddleboarding and seeing as I lack any sense of balance, was a little dubious about standing up, but it was easier than expected and great fun! The views were breathtaking and paddleboarding under the soft shadows of the mountains, the sun reflecting on the water and the sounds of nature all around, I could imagine nowhere I would rather be.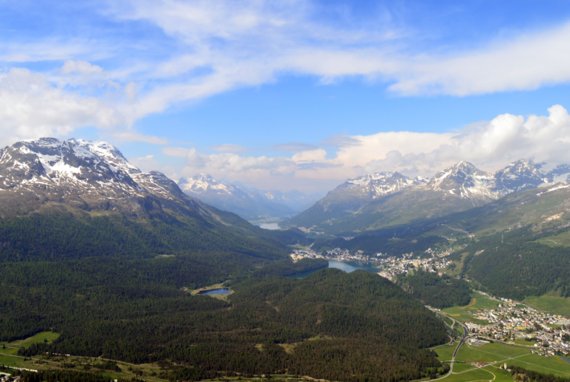 During your stay in St Moritz, you also get a St Moritz card, similar to that in Davos, which gives you use of cable cars and discounted entry to certain exhibits and features.
There is so much to do in this beautiful city and without having to shell out a fortune as is so often perceived. It's well worth exploring by foot and making sure you leave enough time to explore all the sights and scenes without feeling rushed. It's a location where it's near impossible to feel stressed, it's as relaxed as it is beautiful. The folk are friendly, the public transport spotless and the general aura welcoming, enticing and exciting.
Related