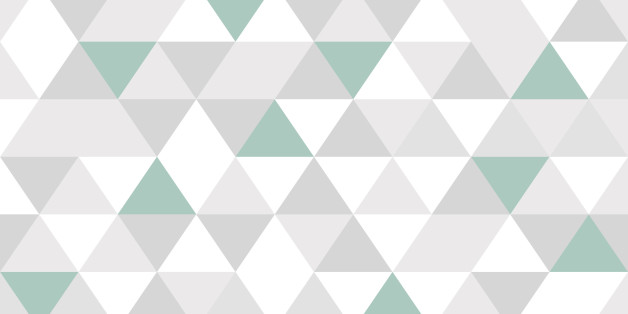 In 2017 more and more women will take the leap into entrepreneurship but there are also a rising number of women who are creating more financial freedom by investing in property and other areas. As a previously male dominated area it is important to seek out those women who have made great progress in this area.
As a very wise-woman said to me recently "You can't be what you can't see"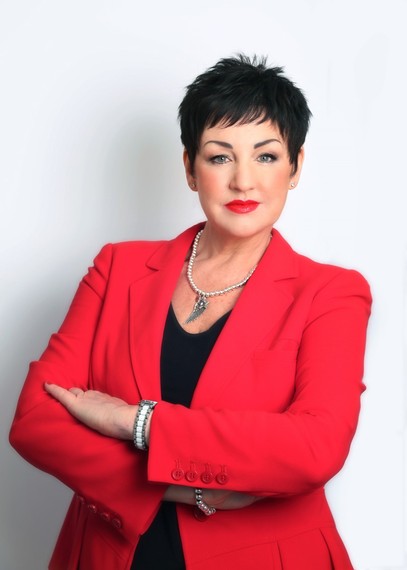 So when I had the privilege of meeting and Interviewing Mandy St John Davey recently I was excited to ask her so many questions, not only about her own personal journey but about how she inspires other women to follow in her footsteps and build their own financial freedom.
Mandy has a long established career in training and development and working with large welsh companies, law firms and local government. 17 years ago she saw an opportunity in the property market and is now a successful residential property developer.
She has a substantial portfolio of properties both in Wales and Europe and continues to buy properties to renovate and transform into beautiful homes. Along with being the current Chairman of Women In Property, South Wales, Mandy is currently using her skills to help other women and entrepreneurs to reach their aspirations.
I met Mandy at an event and she very kindly offered to answer some questions in order to inspire other women who want to do the same. You can find the interview below:
Can you tell us about yourself and your business?
My name is Mandy St John Davey. I am an entrepreneur and professional property developer, business mentor and property coach. I am the current Chairman of Women In Property, South Wales branch and sit on the board for the National Steering Group of WIP in London.
What prompted you to first set out into property developing and entrepreneurship?
Quite a long story here but in a nutshell.
I was born and brought up in the south Wales valleys and was inspired to better myself after my mother was left widowed with 2 small children at the age of 22. Back in the 1960's there was no housing benefit or social housing so as a young family we were forced to go and live with my grandparents.
I bought my first house at the age of 18, with some monies left to me by my late father and then bought and sold houses for myself to live in until I had a light bulb moment in 1999 and started buying property professionally.
It was earlier, during my corporate career when I was incapacitated by the debilitating illness ME, or Chronic Fatigue as it is most commonly known, that I was forced to reassess my life-style and career choices. Worried about supporting myself if I was unable to work I started up two business and built a multi-million pound property portfolio and I guess that brings me here.
What has been the biggest most valuable business lesson or insight for you?
In the early days I remember employing an accountant, one who was local to me. When he met with me and had sight of my portfolio, I don't think he could comprehend the enormity of what I had achieved. He questioned, my business and educational background, knowing full well I had not been to university. I knew there and then I had made a mistake in employing him. He was derogatory and sarcastic about me - this happened many years ago and needless to say I never shared with him my "how". He triggered a tax investigation, which took 18 months - and revealed that I was owed £60. That was the first and last time I employed him
Since then I have been more careful about whom I take on and take advice only from people who are familiar with my line of work.
Can you name a woman who has had a tremendous impact on you as a leader? Maybe someone who has been a mentor or role model to you along the way? Someone who inspired you?
No one particular woman has had "a tremendous impact" on me as a leader. However there are two women that have inspired me in my property career. Kelly Hoppen, Interior Designer and Sarah Beany, Property Developer and television presenter.
Why and how did these women impact your life?
Both these women have inspired me as role models in their own fields.
What has been your experience of being a woman leader building a property portfolio?
I am not going to pretend it hasn't been tough, and I have taken my fair share of knock backs over the years. My business like any business has its ups and downs. The property market can be a volatile one and you do need to know what you are doing and invest wisely. In 2007/2008 for example there was so much uncertainty and so many changes that many investors/landlords went bust.
When I started out there were very few women interested in property investment and therefore I had no peers to ask for support or advice. Today, I am delighted to see that other women are now seeing property as an investment vehicle or a profession. I have certainly seen an increase in the number of women I mentor just starting out on their journey.
When did you reach the point where you felt successful? We all have our own definition of success what does success mean to you?
Yes, I agree everyone measures success in different ways. For me it was achieving financial freedom. My journey into property started when I was challenged with an ill health problem. I had a high powered job on a very good salary, but had to seriously reconsider my future if I was to going to safeguard my health.
I set a strategy that would enable me to replace my income and leave employment. When you have achieved financial freedom you become wealthier and richer. Richer in many ways, but for me personally it meant being in control of my time and health. This alone for me is success,
Why is it important to you personally that you inspire other women?
I am aware of the challenges that women face especially in traditionally male environments. Having overcome difficulties in these areas myself I believe I am well place to help other women achieve
If you could go back and talk to your younger self what would you say?
Be more confident. What is the worst thing that can happen? Just push yourself just a little further. Don't waste a single second and remember leisure time is not time wasted. Just move forward as fast as you can and go for it!
"Courage is like a muscle. We strengthen it by use" Ruth Gordon
What is one characteristic that you believe every leader should possess?
Integrity. Leaders must be honest and true to themselves at all times. If they don't people will see straight through them. I also think it is important to be generous as a leader. When I have experience and knowledge that can help and enable others, I share it!
Leadership is largely about exerting influence in a manner that encourages others to follow: often it is not actually about you as a leader, but it is about how you can help and serve others. Ask yourself what do you have to offer in all aspects professionally, and on an emotional intelligence level.
What advice would you give someone in business and stepping into a leadership position for the first time?
Seek good reliable counsel and link with likeminded people who can advise and support you. Then it is up to you to step out of your comfort zone, unpack your fears -- then conquer them.
What are you doing to ensure you continue to grow and develop as a leader?
I am continuing on my path of being an expert in my field and I never stop learning. I don't feel compelled to keep up with the Joneses but continue to be passionate about what I do. I have learned to differentiate where necessary. I don't compete, but have the self-confidence to know that my differentiator is what sets me apart from others.
Do you have success habits, if so can you tell us what they are?
I write an old fashioned "to do list every evening", and I prioritise from that. It is very easy to let your day run away with you and think you haven't achieved anything. Seeing things ticked off your list can serve more than one purpose, it can act as a motivator too.
I also read and take time out in peace & quiet to think. I don't subscribe to the habit of filling every minute of every day just "doing".
Do you have a favourite quote or mantra?
Yes I have two favourite quotes:
"Be yourself because everyone else is taken"
"There is no royal flower-strewn path to success and if there is, I have not found it, for if I have accomplished anything in life, it is because I have been willing to work hard". Madam CJ Walker, America's first female entrepreneur millionaire.
A mantra that has served me well was handed down to me by my grandfather who was a coal miner in the south Wales pits. He used to say, "Cool head - sharp mandrel". For me it means remain calm in stressful or heated situations, keep a cool head and a sharp mind. For him back then it was equally important in the coal face where his life depended on it.
What keeps you motivated?
I only do things I care about: if I don't care, I cannot be motivated. Watching my mentee's progress and succeed is a real motivator.
'If I were to ask your friends, family or employees 'Give me three words that best describe you,' what would I hear?'
Ambitious, Rational and Open-minded
What advice would you have for other women starting or running their own businesses?
Get your power team around you very early on. Invest in good advice from people that you trust. Learn to adapt and react to market conditions. And finally what doesn't serve you, walk away from.
What advice would you give to someone who wants to be successful in business but who is also coming up against some challenges?
Don't be afraid to seek advice. Get yourself a mentor, one who has been there and has the experience in your field. It is always good to have more than one mentor so choose another who is unrelated to your line of business.
Tell us about any new ventures or projects within your business you would like us to know about?
2017 will see the launch of my property workshops and training events for women. I will continue to produce videos of my renovation projects not only to help inspire other women but to educate them about different problems and solutions I find when renovating and building my own property. These videos can all be found on my website and You Tube channel. As well as continuing with my speaking engagements both in the UK and internationally.
What do you need to ask for? What do you want? Who are you looking for to take your business forwards? How can we help you?
I am passionate about helping others who are ambitious, motivated and engaged and who wish to enjoy the success and fulfilment I have achieved.
I am interested in working with individuals who are looking to get into the property market and understand the value of investing in expertise from the outset.
You can contact me via my website
http://www.mandystjohndavey.com
sign up to my newsletter for updates
Twitter @stjohnmandy
Linkedin https://uk.linkedin.com/in/mandystjohn
You Tube https://www.youtube.com/channel/UCY1Vx6AT-hSDLbOv9yL-9MQ