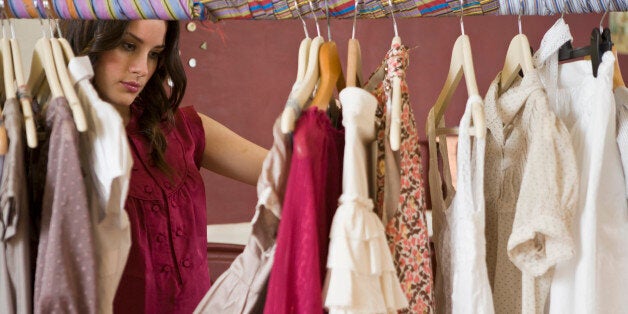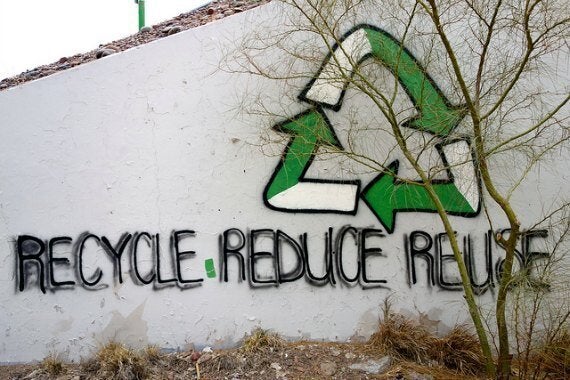 Kevin Dooley - Flickr Creative Commons
Hands up if you walk into a shop and before you purchase anything, think about how it was made? For many people the answer is probably no! Without passing judgement on buying choices, many of us pick up the cheapest item and don't give much thought to where and how it got there. One of the biggest industries we all tap in to is fashion. Whether you are a top to toe fashionista or a bargain basement shopper, this industry is possibly one of the most talked about in regards to ethical and sustainable practices.
Since the textile industry disaster of April 2013 at the Rana Plaza garment factory, our responsibility as consumers has been brought into debate as well as the accountability of well-known retailers. This isn't the first or last time sustainability standards will be brought into question, so what is the answer?
Producing sustainable fashion isn't just about giving a donation to charity for the end result. It looks at the whole life span of the product and how it gets to the consumer. The life span includes everything from the natural materials used, how it is produced and how it reaches us. A few brands are beginning to introduce socially conscious collections in accordance to the sustainable life span but many still are flagging behind.
As buyers we have become aware of brand practices. The recent social campaign to ask retailers #whomademyclothes by Fashion Revolution, sparked the notion for us to ask this very simple question. Who actually makes our clothing? We want to see the people who created our fashionable garments and whether they are receiving fair pay, safe working conditions and equal opportunities. We want proof that the brands we wear are working with sustainable materials, implementing quality procedures and trying their hardest to reduce the carbon footprint of transportation. But how do you turn a hashtag into reality?
We need to start shopping better to make the fashion industry listen. There are some really simple ways to start choosing sustainable fashion over the mass-produced. Here's a quick look at two niche sectors that are growing considerably in sustainable options.
Firstly we look at the rise of independent brands. Many retailers argue the toss due to sustainable clothing costing more money to produce, therefore passing the increase on to us. Independent brands are emerging online to avoid that hike in prices. No huge overheads for them mean no massive increases on prices for us. So choosing an ethical fabric choice in production isn't a money driven excuse.
Another sector is preworn or vintage clothing. Vintage is a form of recycling. In previous years the stigma of buying preloved clothing has decreased and creating unique styles with vintage has become a trend in its own right. Recycling and sustainability go hand in hand and with the surpluses in clothing prevalent today, buying vintage is an affordable and conscious fashion choice.
This important question provides us with food for thought when shopping for the latest trends. So as consumers are we starting to purchase with our hearts and minds open? The answer isn't quite as simple. Let's just say we're getting there.