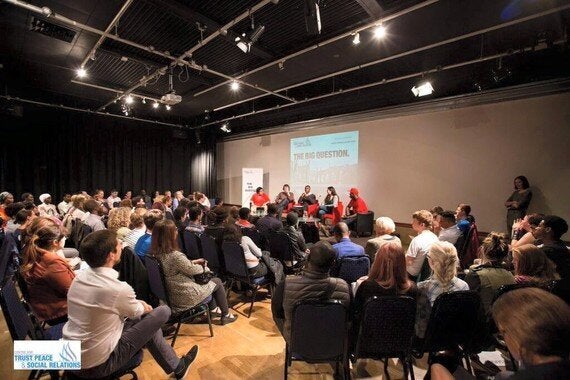 Is there a place for digital civic engagement with young people? That's a resounding yes from my part and the last four years of my life have been dedicated to it.
At the end of this month I shall be leaving my role at Social Breakfast, which is a project that looks to empower young people via giving them a platform to facilitate their own digital campaigns and strive to make change on issues they are passionate about.
As part of me leaving, I've been asked to close the project down by the wider Group it belongs to. It's sad but considering all the great stuff the organisation achieved, I think it's worth putting it to bed on a positive note and celebrate some of the lives it has changed, it's worth highlighting the importance of giving our young people a voice in the community and continuing to offer opportunities to those who need it.
Over my time at the organisation I have been lucky enough to facilitate workshops for young people in The Black Country to create digital civic activism tools for their counterparts in Cameroon, providing financial confidence tools to keep young tenants away from nasty loan sharks and giving young people the platform to talk about issues that affect them, from personal stories on dealing with autism to quizzing the West Midlands Police & Crime about women's safety in Birmingham.
So civic engagement, are young people actually bothered about politics?
Yes, massively is the answer, it's not politics young people are disenfranchised with, it's politicians. Over the 2015 General Election young people from The Black Country interviewed every candidate competing in 3 parliamentary constituencies. The campaign interacted with over one million people online and opening up a range of different debates, including the need for teaching politics in schools.
We also performed a series of workshops across Birmingham to collect young people's views around the General Election, it was fairly startling to see that young people are not frustrated with politics, it's the feeling they are not listened to and unable to create change, whoever they vote for.
I also took part in a talk at Coventry University's Centre for Trust, Peace and Social Relations in what became apparent from the debate in the crowd that there needs to be a cultural shift in the way that politics works.
It's up to the Government to give the tools to young people so they can change the politics of the future but you do not always get what you campaign for, which is why young person's civic engagement is so important as these young people need to be political included so they can improve the system in the future by forcing aside the old guard.
And I believe they certainly will, you just need to have the faith and create the platforms to nurture it.
So it's over to you stakeholders of Birmingham, you have a huge cohort of young Brummies' chomping at the bit to create change, make sure you help develop these amazing people as these are the people who can and will make our country a better place to live in.