It's getting close (one hopes) but the widely anticipated biggest fight in the history of boxing involving American Floyd Mayweather and Filipino Manny Pacquiao, has produced prolonged talks once again in 2015, which would surely test the patience of a saint. Should fight fans around the world expect the announcement they so passionately crave this week? If there is a boxing God, I certainly hope so.
It has been muted by the powers that be, that an announcement whether positive or otherwise pertaining to the fight, will etch is way out either way to the media by the end of this week. This theory was helped by the two fighter's been pictured with one another during week at a basket ball game Stateside and even more positive reports that the two men met in a hotel room privately after the game to discuss the fight.
It seems like yesterday when a potential clash between these two titan boxers was first mentioned. How the years fly by.
Many boxing fans will point to the fact that this compelling contest should have happened way back in 2008/2009, when Pacquiao was arguably at his explosive best when he was dispatching of elite level pugilists like Oscar De La Hoya and Ricky Hatton, inside the distance. They might well be right but make no mistake, this fight is still by a country mile the one the world wants to see.
Fast forward to January 2015, a lot has changed since then. Both men's careers have continued with the man they call "Money" remaining undefeated and his long standing rival "Pacman" suffering defeat in recent years, only to bounce back with impressive wins, thus giving rise to fresh calls for the fight to happen. What is certainly encouraging is that the two camps, various advisers and television networks involved are now sitting down around a table, actively trying to make the fight. Those actions in themselves, seemed impossible in years gone by.
What has caused considerable frustration and heart ache for world boxing fans is the constant, almost "yo-yo" effect of contradicting stories emanating from either side, that often (childishly) point the finger, blaming one another for the fight not being signed. It's this conflicting information that has a lot of fans lost and something that neither side can really be super proud of.
The Mayweather Pacquiao saga is like a six year long fishing trip, patience is a virtue, as they say. In the beginning of these protracted talks, it was mentioned that obstacles to making the fight happen included issues surrounding drug testing, money splits, promotional ties, etc.
However it would seem in 2015, that most of the old sticking points to getting this event over the line, have now gone. Fight fans will never know the full details one suspects of the inner dealings of what really is going on behind the scenes, but at this stage, who cares?
From a commercial perspective there's simply too much money for all parties involved in making this fight happen to not make it happen, it's just a matter of time. More importantly from a sport standpoint, this fight needs to happen for the fans. After all, without the boxing fans neither man would have the wealth, fame or recognition they enjoy day.
It's simple economics really, when it boils down to it. Without customers to buy a product, there is no business or enterprise. The customer has to come first.
Although it's hard to fathom this fight never happening, if this were to be the case, it would stain both boxers current affiliation with the fans and ultimately, tarnish their legacy forever. Point blame in whatever direction you want for this fight not happening, both men surely realise this, deep down.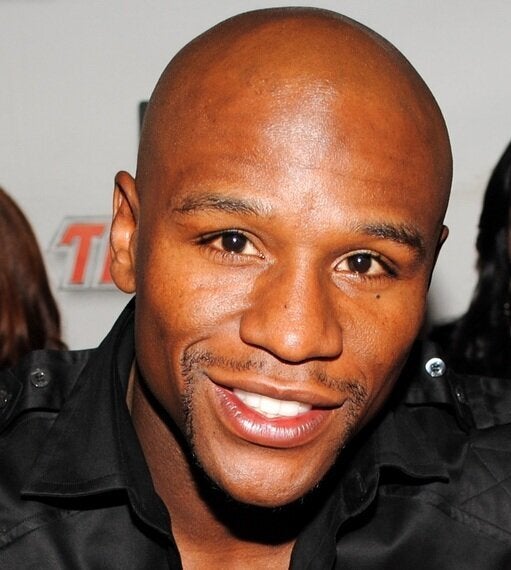 They both know that if they never fight one another they will always have to contend with questions for the rest of their natural lives relating to why the fight never took place. That can't be a good thing to have on anyone's conscious, especially sportsmen as noble and proud as professional boxers. No matter what they say, how much money they have, legacy definitely matters. People look back at history and compare the sporting greats of particular generations, lauding them for their career achievements. That has to resonate with athletes as accomplished as these two combatants are.
Everything seems to be all pointing in the right direction to this fawned over potential bout finally happening. Some have said Super Bowl weekend in the coming days could be a perfect time for an announcement, potentially.
It would come at a great time for the sport globally if it did, amplifying recent announcements in America for the sport that will now see boxing back on prime time network television via NBC involving a deal brokered by boxing adviser/power player Al Haymon, is once again giving the boxing industry exposure to a mass audience in the US market.
That, coupled with a new American heavyweight title holder in Alabama native Deontay Wilder, the sport's continued resurgence in recent years in the UK and other territories, would make a Mayweather Pacquiao fight so big this year, that it could very well drive professional boxing right back into mainstream media.
Mayweather vs Pacquiao in 2015? The world awaits anxiously in the coming days, as to what hopefully will see the biggest announcement in boxing history.
Popular in the Community