So it's this time of the year again, when the leaves fall, the humid wind is dominating the atmosphere and a sweet melancholy penetrates our minds. But there's something distinctive about this month, something that can transform this melancholy into excitement and power for creation, for action, for help. This positive feature is rooted in the Movember Foundation. The Movember Foundation is an international men's health charity. It involves men starting the month with a clean shaved moustache, and grooming it for charity in a bid to foster awareness for men's health.
Why do I think that this particular charity stands out from the rest? For me, its scope is clear and strong: have an everlasting impact on the face of men's health. When it comes to mental health issues such as depression, one hardly associates this with men.
Well, Movember is determined to change this, since it is exclusively targeting not only to raise awareness but also have a real impact in the sector of men's health.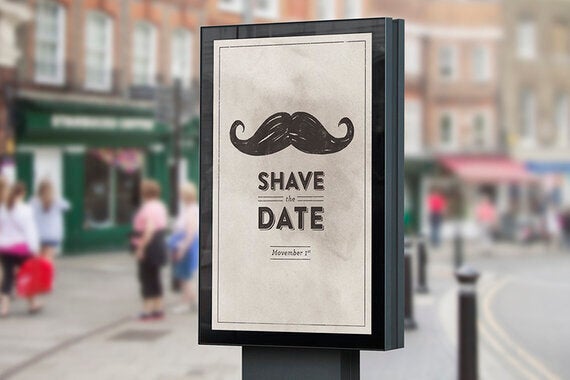 Why should you get involved? Well, the facts are alarming.
• Suicide remains the most common cause of death in men under the age of 35
• British men are 3 times as likely as women to commit suicide
• 1 man dies every hour in the UK from prostate cancer
• ¾ of suicides are by men
• 80% of British population depended on alcohol are men
• More than 10,000 men will die this year of prostate cancer in the UK
• On average, 13 men commit suicide every day in the UK
• It is estimated that by 2030, prostate cancer will be the most common cancer globally.
An all-encompassing phrase that I deem fundamental in the conceptualisation and motivation of Movember is that "men are dying too young". The Movember Foundation is tackling prostate cancer, testicular cancer, poor mental health such as depression, and physical inactivity. Committed to challenge these issues, "Movember" needs our help to succeed, because in the midst of the moral crisis we live in, the state of men's health which is in an even greater crisis hardly makes it to the front pages.
Good news is, you do not need to have a moustache to be a part of this movement. Movember is not restricted in the symbolic decoration of the upper lip, but there is a series of events, organized either by the foundation itself or by a plethora of groups and individuals under the auspices of the organisation. For instance, MOVE is a new initiative implemented by the Movember Foundation which encourages men and women to engage in physical activity every single day of November. Raising awareness about physical health is as important as addressing mental health given that in 2013 more deaths occurred due to inactivity rather than smoking.
I cannot quite yet groom a moustache myself, but this does not prevent me from being a MoBro.
As a novice rower I am taking part in one of the highlights of Exeter University Boat Club (EUBC), which is called "Row for a Mo". On Friday 13th of November the club will be rowing the whole distance of the coastline of the United Kingdom. Members will be raising individual sponsorship money by rowing for at least one hour each. The total amount of funds raised will be split in half, between the Movember Foundation and the Club's essential expenses.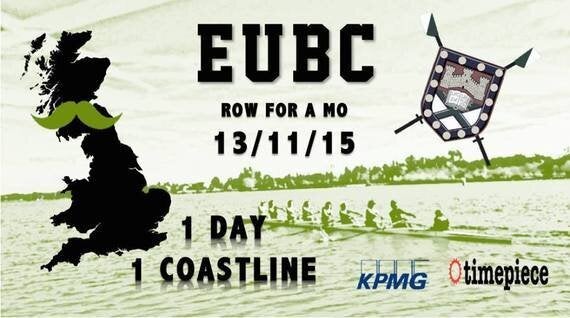 Poster of the fundraising event "Row for a Mo"
I unquestionably believe, as underlined in previous entries, that young adults should always seek to explore this peculiar arena of fundraising. Movember is just the perfect opportunity for you to do so and spread hope. As Thomas Carlyle once said, he who has health has hope, and he who has hope has everything. Get engaged and you will realize how wonderful it feels to perform a kind gesture or a simple action that will create boundless echoes and have a real impact in the world we live in.
For more information on "Row for a Mo" or for contributing to our charitable mission by donating, sponsoring or using your positive influence, you can contact me at nm348@exeter.ac.uk.
I would like to thank Harri Murphy of Movember UK for providing me with insight into the Organisation.