Glastonbury, one of the largest music festivals in the world, marks the start of the UK's festival season and opened its gates on 21st June 2017. As more than 200,000 people descended on Worthy Farm in Somerset, public safety was a priority. Following the series of recent terror attacks, a coordinated emergency strategy helps organisers fulfil a duty of care and keep attendees safe.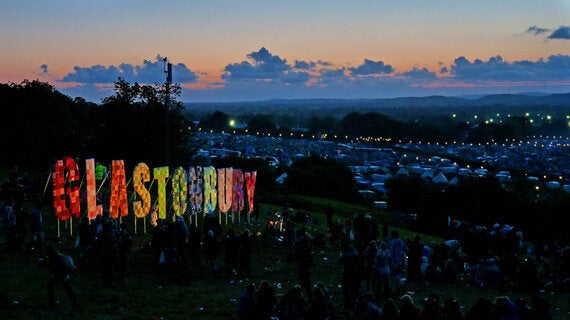 Image credit: Wikimedia Commons
Organisers introduced increased security checks and police presence, however, the ability to communicate with attendees en masse is also an important element. In the US, eight of the 10 largest U.S. cities use critical event communications technology to communicate with residents during public events.
One example is the Inauguration of President Trump. Prior to the Inauguration, public safety officials encouraged residents, visitors and attendees to text the keyword INAUG to 888-777 to receive the latest information and updates leading up to and throughout the event. Everbridge, the critical event technology, enabled Washington DC to manage all 900,000 attendees and communicate with them should an emergency occur.
The UK is yet to adopt direct communication with the public. In the case of music festivals and other highly attended events, should a crisis occur, strategies need to be put in place for attendees and emergency services to ensure safety. With any emergency, communication is critical.
How can 200,000 people quickly and efficiently navigate to safety? How do you target precise locations, or specific groups of people to keep them updated on a fast-changing situation? The answer is a secure, cloud-based critical event communications platform to enable the delivery of critical information in real time via multiple delivery methods.
There are a number of stakeholders that need to be considered, such as event attendees, residents, bands and employees. There are a variety of ways to communicate with these stakeholders using critical event technology during public events:
- Text message: text message alerts can be sent en masse to inform attendees and residents of traffic information or advice during an emergency. For example, if an emergency were isolated to a certain area of the festival site, regular text messages could be sent directing attendees to safety.
- Telephone calls: similarly, organisers could target those impacted with recorded telephone messaging if more information is necessary.
- Social media: festival go-ers are likely to be active on social media. Sites such as Facebook and Twitter can be used to keep attendees and residents updated in near real time should an emergency occur.
- Digital signage: it is important not to assume attendees have access to their mobile phone. Digital signage around the event can direct people in and out of an event and display critical information.
- Tannoy systems: messages can be sent to tannoy systems to quickly communicate with large groups of people during an emergency.
No communications channel can ever be 100% reliable 100% of the time so advanced critical event technology that combines communications across all of these channels increases the chance of the best results. Being unprepared for an emergency is no longer an option. Coordinating a unified emergency strategy, complemented by advanced critical event technology, provides both peace of mind and can dramatically alter the outcome of an emergency.
Related