So the season to be jolly is now well and truly behind us and the ubiquitous January do-gooders are out in force, encouraging us to get healthy, detox, quit those bad habits and generally give up having any fun for a while. Is it any surprise then that the third Monday in January is widely acknowledged to be the most depressing day of the year? (Damn it, I promised my lifestyle coach that I would give up rhetorical questions in 2014).
As if carrying that extra stone of 'holiday weight' isn't enough to make you feel bad about yourself, we are barely into the New Year when every supposed health freak and low budget celebrity is coming out with a ridiculous vitality plan to help you 'create a better you', just minus the air brush.
Well if you ask me the whole December/January transition is ridiculous. Being a glutton one minute and then abstaining the next seems like a sure fire recipe for a bipolar episode. Surely we would all be much better off changing our habits in a less drastic fashion? Perhaps we could start a detox in February... or March... maybe July?
With this in mind, I've decided that the best thing to do to avoid the post-Christmas blues is to treat right now as the perfect time to take a couple of short breaks, somewhere luxurious and fairly local.
There's no getting away from the fact that January is usually a busy time at work, and a full week away in the sun is probably impractical. However, there's no reason why we shouldn't consider a long weekend - or two - at one of the better hotels we have on our doorstep.
For us that is the South East corner of England, and we're lucky enough to have lots of great options for a quick getaway - guaranteed to make you forget all about that mid-winter misery.
The gastronomic break
Who says the good food has to stop just because Christmas is over for another year? I suggest that you consider putting that diet off until Easter and instead look to take advantage of everyone else's January self-flagellation by booking yourself into one of the growing number of gastronomic destination hotels in the UK, at a discounted low season rate.
If you live in the South East, check out South Lodge in Horsham, West Sussex - which boasts not one, but two award winning restaurants to choose from. 'The Pass' with its Michelin star was, and still probably is the premier in-house restaurant. However, South Lodge's 'Camellia' restaurant now boasts the most recent winner of BBC Masterchef: The Professionals, Steven Edwards, at its helm. You can even eat his winning 'final menu', which, I'm glad to report, tastes every bit as good as it looked on TV.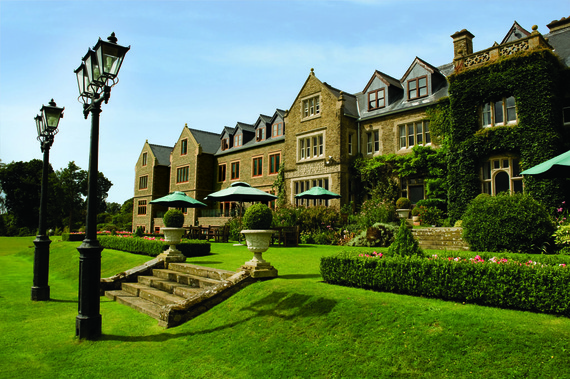 If the guilt is really not going to give up without a fight, you can always walk, or cycle off the indulgence around South Lodge's extensive grounds. The property boasts 93 acres of stunning Sussex landscape to explore.
Built in the late 1800s, a stay in this magnificent former family country house is the closest most of us will get to experiencing Downtown Abbey in real life. That said, even Lady Grantham doesn't have a Jacuzzi and flat screen TV in her bathroom.
The luxury spa retreat
If you really are determined to start those New Year's resolutions this month, a trip to an upmarket spa hotel is one way of taking the edge off the transition. I've always found that being healthy is so much easier in the right surroundings. If you head to a place like Bailiffscourt Hotel & Spa, near Arundel in West Sussex, you'll find that the elegance of the setting will certainly help give you the motivation you need to get started.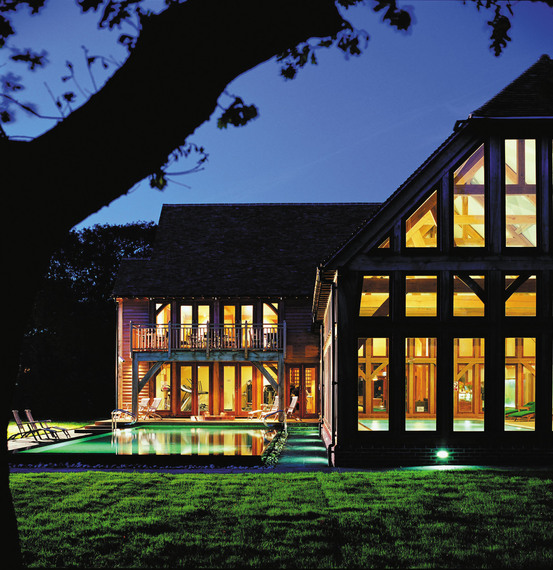 Built by the architect, Amyas Phillips, for the Guinness family in the 1920s, Bailiffscourt offers several cosy lounges and sitting rooms to relax in, all decorated with antiques and tapestries which add to the ambience. It's the perfect spot to escape the winter gloom.
Phillips used original medieval materials to create an authentic feeling ancient manor house property, set in 30 acres of private land just 200 yards from the beach. It's a unique place and the Spa itself is one of the most attractive in England.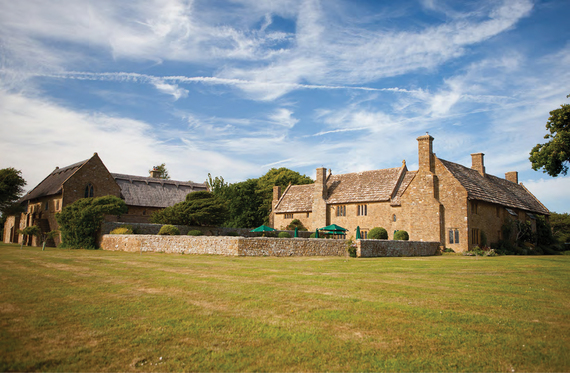 Taking a swim outdoors in the heated pool, set in the middle of the countryside, with the January rain streaming down on my face, certainly took the edge of my first exercise session of the New Year. Things only got better when I jumped in the hot tub to recuperate. If you're looking to get back in the saddle, this is the kind of place to get started.
Of course, the temptation of some 5-star indulgence isn't too far away. The Bailiffscourt Hotel was formerly a playground for the Bright Young Things of the 1930s, and you can still get your hands on some great food and drink here today.
There are plenty of places all across the UK where you can escape Blue Monday. Although our top hotels, like the rest of the country, have to contend with some mixed weather - nobody does five-star service quite as well as the Brits.
If you fancy some winter solace, go to www.prideofbritainhotels.com and find the perfect great escape near you. Who says January has to be miserable?