When I mention the fact that I have been to (and quite enjoy) a spa-break to my friends in the pub, I do still get the odd snort of disapproval from those who think spas are, and should be, exclusively the domain of women and overly effeminate men. However, there are definitely a few signs that it's not so awful to admit you like a bit of pampering these days, even in the most alpha-male of places.
Only last week in the clubhouse bar after my Saturday game of football, I mentioned that I was going away for an overnight spa-break with 'the Mrs' and instead of being greeted with howls of derision, I was grilled by a couple of my team mates about where we going.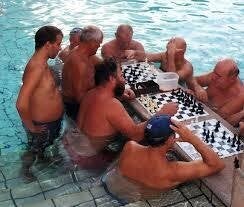 Times have changed. The first time I went to a spa with my then girlfriend, now wife, I was seriously uneasy. As a committed 'bloke' (the kind of man who doesn't like to ask for directions, much less talk about where I think my body harbours most of its negative energy) I was naturally opposed to the idea of entering this predominately female environment.
I was concerned that any of 'the boys' would find out, leading to an endless tide of abuse. And, more importantly, I was sure that I'd feel completely out of place wandering around in a toga, surrounded by gentle whale-song sounds, and people with wistful, post-coital inspired smiles looking at me longingly.
Imagine my surprise, then, when I discovered that the spa experience is actually right up my street, and, more importantly, that other committed 'blokes' like them too.
These days professional sports teams often choose luxury spa retreats, as opposed to the pub, ahead of big games. Whereas once upon a time the acceptable thing to do before a cup final was some 'team bonding' in the local boozer, the modern athlete takes his health and fitness altogether more seriously.
The England rugby team, for example, set up their 'Six Nations' camp each winter at the Pennyhill Park Hotel & Spa in Bagshot, Surrey. There are no wistful smiles to be seen on the training field which is set within the hotel grounds, just gnarled, hardened rugby faces. The players also use the state of the art spa facilities to prepare and recover, living proof that these tough men feel the benefit of a bit of intense relaxation before the battles that lie ahead.
Granted, my Saturday vets league football games aren't quite as intense as an international rugby match (although some of the players' approach to football in my league is more like rugby, in terms of the way they throw themselves into tackles), but the myriad of relaxation rooms, hot tubs and steam rooms certainly helped my aching bones, so it's easy to see why England choose to set-up camp here.
You can even test your bravery by seeing how long you can handle the ice plunge pool. A proven technique, professional sportsmen and woman use 'ice recovery' after a big match or heavy training session. In my case, it was more something of a personal challenge. I plunged into the near frozen waters and grabbed onto the handles either side of me, in a near crucifixion pose. After blaspheming loudly in shock and clambering out ten seconds later, I was soon heading back to the steam room to try and get warm again.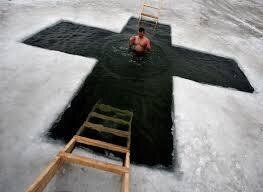 After a day in The Spa, an evening at The Latymer is certainly not for the faint-hearted either. We spent some three and a half hours in Chef Michael Wignall's celebrated restaurant, devouring 13 courses of two Michelin starred food and 10 glasses of wine.
This is serious eating, no messing around, only those with the stomach for the mission will get through to the end without leaving anything on any of the plates. It does help that the food is so good that you won't want to leave a scrap, but still, anyone who manages a meal of such gargantuan proportions deserves some serious man points.
Strolling around in a robe is not something that many British men feel altogether comfortable doing. However, in other parts of the world our counterparts don't share the same sense of inhibition. There really is nothing to fear. Simply embrace your inner Roman Emperor and sprawl out on the tiled, heated beds, breathe in the scented, steamy air and just relax.
And I'm getting braver. During our last visit to the SenSpa, near Brockenhurst in the New Forest, my wife persuaded me try a Moroccan mud massage which, unsurprisingly, involved being covered in mud, and massaged for an hour before being cleaned off with warm shower sprays. Having being given a small pair of what can only be described as 'paper pants' to wear before the treatment started, I was expecting some degree of embarrassment was likely to follow.
To my great surprise there was no awkwardness really, and the scent of smelly candles and gentle birdsong inspired soundtrack soon had me wandering blissfully away from the stresses of daily life, to a place of deep relaxation and contentment... I woke up and discreetly wiped the mannish dribble off my mouth, before thanking the masseuse and making my way for the hot tub and Jacuzzi area, where I spent the next few hours doing very little and felt all the better for it.
The best room at SenSpa is the one we dubbed the 'storm room' - plenty of machismo about that title eh? Here you can select one of three buttons, each producing a violent downpour inspired by a different climate, recreating the high seas complete with thunder sounds and lightning effects. There is nothing girly about this experience I can tell you, pouring an ice cold bucket of water on your head after being lashed by a tropical storm is not for wussies.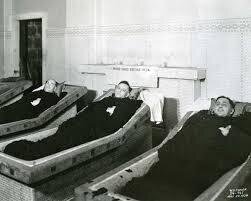 Getting away from it all for some R&R is definitely something which more and more men are embracing. We live stressful lives and for a short break from the daily grind there really is no better option.
So if you're reading this thinking that I'm some kind of big girl's blouse for professing my interest in a good spa-break, I challenge you to try one out for yourself and see if you like it. And if you come back still not convinced, with a sneering indifference, suggesting that these places are simply for girls and retirees - I'm going to suggest that you head down to deepest Surrey this winter and tell the full England Rugby team exactly how you feel... if you're man enough that is.