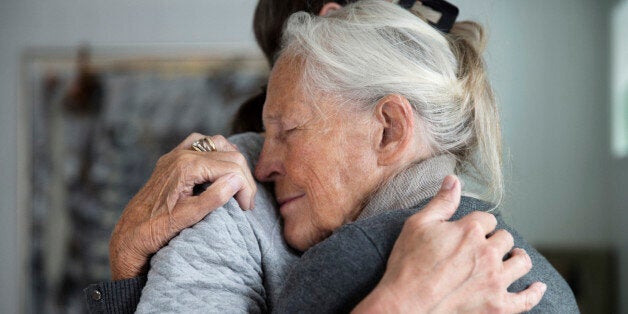 Last week, I met a lady in her mid-eighties, called Maria. Her story is not dissimilar to the majority of the two million people aged over 75 who live by themselves in the UK. Just over a year ago, Maria was, by her own admission, lonely.
She lives by herself in London and doesn't have many friends or family nearby. When I asked her what she found hardest about this, she replied without hesitation, "Sundays, always Sundays."
Maria is not alone in finding Sundays lonely. New research has identified Sunday afternoon as the loneliest time of the week for older people living by themselves in the UK.
As Christmas Day falls on a Sunday this year, it is an opportunity to shine a spotlight on a topic, which urgently needs to be addressed.
With an ageing population, more needs to be done to tackle loneliness and isolation. Research conducted by Contact the Elderly, highlights the importance of regular social interaction for those who admit to feeling increasingly isolated, especially in the run up to the festive season.
Supported by volunteers across England, Wales and Scotland, the charity organises free monthly Sunday afternoon tea parties throughout the year, ensuring isolated older people, living alone and aged 75 and over, have a regular social activity to look forward to.
This vital lifeline of friendship makes a huge difference to the lives of thousands of guests and volunteers alike in their local communities.
As part of its drive to raise awareness, Contact the Elderly has partnered with me, as a children's author, after I highlighted the issue in my book; James and the Amazing Gift. The story looks at how a simple act of kindness such as a smile, can make a real difference to those who feel alone. It is aimed at children aged 3-7 to help widen the number of people talking about the issue.
As parents, we owe it to our children to show elderly people that we care. One day, we too will be old and who knows if we will be lucky enough to still have family and friends around us? We will be extremely lucky if we do.
Now is our time to act; leading by example and showing the next generation the importance of reaching out.
The benefits for everyone are huge.
Here are some suggestions that could help you make a difference:
Volunteer to host a tea party for Contact the Elderly or encourage elderly people in your area to join a new group, which you host
Small acts of kindness like checking in regularly on an elderly neighbour
Taking time out to smile and ask an elderly person how they are
I'm originally from Essex, and the other week it was brought to my attention how a Billericay restaurant is offering free meals on Christmas Day for anyone who is elderly or alone. The local community has been so moved by this act of kindness that apparently even the local branch of Morrisons will also now be providing some of the ingredients.
Isn't it amazing how someone makes a small gesture or carries out an act of kindness, and it snowballs into having a much wider impact?
So why am I supporting Contact the Elderly?
Eight out of ten pensioners (80%) in their recent survey, say they feel less lonely thanks to the monthly on-going interaction organised by the charity. A further 80% also feel part of a community because of their involvement.
Of those asked, 86% say they have made friends with the volunteers, whilst almost eight in ten (79%) say they have gone on to form friendships with other guests, providing them with an important social lifeline, especially when the days are shorter and the weather is colder.
As for Maria, she says her life has literally been "transformed" by the charity. She still feels a degree of loneliness, as sometimes she's housebound through illness. But she knows that once a month she has something to look forward to.
As parents, we should be encouraging our children to care and make them aware that even a small act of kindness can go a long way to alleviate loneliness.
That simple smile and 'hello' can make a huge difference to someone who is by themselves.
We all know how infectious a smile can be. Now all we need to do is go out there and start spreading some happiness, one smile at a time.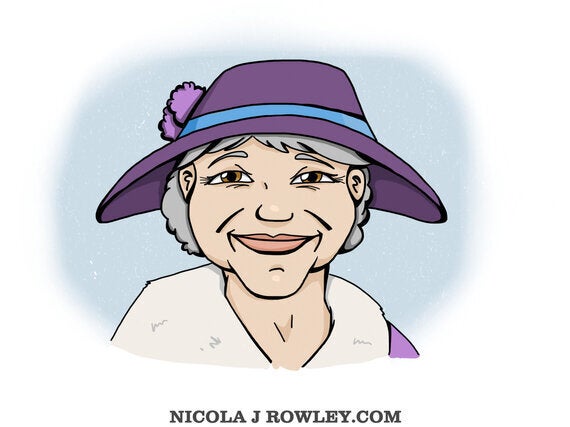 James and the Amazing Gift can be purchased from Amazon
£1 from every copy sold is being donated to Contact the Elderly
HuffPost UK is running a fortnight-long focus around helping others this Christmas. Giving Back will shine a light on the organisations and individuals making a difference in their community, tackling issues such as loneliness, homelessness, food waste and financial struggle. We'd also love to hear your stories.
To blog for Giving Back, email ukblogteam@huffingtonpost.com. To keep up to date with our features and find tips on how you can make a difference this Christmas, follow the hashtag #GivingBack.