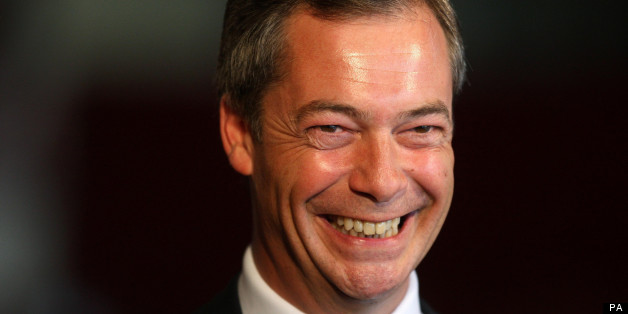 PA
The dust has finally settled after a manic 12 hours. The Ukip surge over such a short period of time has been phenomenal - from 3% last year to 27.8% of the vote share over just a three week campaign.
A truly spectacular result that has seen Ukip dominate the day's media. This really is the start of something.
It is my belief that without a doubt we won the vote on the day. We were not able to get to the postal voters in time and perhaps this is where we lost valuable support and where the Lib Dem campaign was on point. One more week and I think it's fair to surmise that Ukip would have grabbed the first seat in Westminster.
The result entirely changes the public perception of Ukip. You have to be bold and you have to be brave to fight from the sidelines and come out swinging. The media, hugely loyal to their party of choice, will seek to destroy you. All the other parties will not hesitate to club together to attack. The underdog became a threat to them all. It is sad but true how easily a partisan media stance can become hugely pervasive in the general public and it takes massive grassroots work to stem the flow and challenge misperception. But to come out against the big boys and almost, oh so almost, win. Well, that's really something.
We may have come second in Rotherham and Middlesbrough last year, but this by election was different. We almost took the seat. The campaign was a game changer. No longer do people see a vote for Ukip as a wasted vote, and however much the Tories may say a vote for Ukip is a vote for Labour, it's become apparent with almost a third of ticks on ballot papers, a vote for Ukip is a vote for Ukip.
We clearly had the potential to win, and that is what has made Eastleigh such an important turning point for us.
The argument of Ukip splitting the Tory vote can actually be reversed. I would bet there are a lot of Tories in Eastleigh who now wish they had had the conviction to vote Ukip.